Description
How do we unlock the power of divergent thinkers in the workplace?
What are the benefits of #diverseminds in the workplace? How do we create welcoming environments where different types of brains can thrive? What are the barriers those with ADHD, autism, dyslexia, dyspraxia and more face when it comes to recruitment, retention and promotion?

These are the type of questions that weren't being asked or talked about this time last year, so we decided to do something about it. In March 2018, #DiverseMinds, the first ever neurodiversity conference for the creative industries hit the scene.
#DiverseMinds is back, this time bigger and better. Our theme this year will be about 'providing support'. We feel that 2018's event got the conversation started, enhanced understanding and helped reduce stigma. We didn't spend much time talking about the very real challenges that some people are facing in the workplace and beyond. We want to provide support to:
- People who are actually ND
- Parents of children who are ND
- Those managing ND people in their teams
Schedule for the day
ACT I - HOSTED BY AFUA BASOAH (VICE PRESIDENT, RABIN MARTIN)
0915 - 0945: NEURODIVERSITY RESEARCH: PAST AND PRESENT
Neurodiversity Pioneer, Judy Singer
Originator - Evolution of Complementary Cognition, Helen Taylor, PhD
0945-1015: UNDERSTANDING THE LIVED EXPERIENCE
Faking Normal: The Truth About Having "high functioning" ADHD in a Neurotypical World. Emma Case (Founder of Women Beyond The Box, Women's Leadership Coach & Writer.)
My journey as a parent - Xavier Rees (CEO Havas London + Havas Helia)
1015-1045: COMMITTING TO CHANGE: M/SIX AND THE AUTISM EXCHANGE
Alistair MacCallum (UK CEO m/SIX) and Amy Walker (Diversity and Inclusion co-ordinator GroupM)
ACT II - HOSTED BY ELLIE GERSZT (SENIOR PARTNERSHIPS EXEC, NABS)
1100-1130: PANEL II DIVERSEMINDS IN OUR INDUSTRY
Lizzi Clubb (Senior Experience Designer at BCG Digital Ventures)
Wayne Deakin (ECD, Huge Inc)
Akama Davies (Director of Global Solutions, Xaxis, Co-founder, We Are Stripes)
Lucy Barbor (Global Strategy Partner, Carat)
with Nicky Kemp (Trends Editor, Campaign) as panel host
1130-1200: FIRESIDE CHAT
Ali Hanan (Founder, Creative Equals) and Steve Hatch (VP, Facebook Northern Europe)
DIVERSEMINDS WORKSHOPS 1200-1300
WORKSHOP 1 - Dyslexia: From taboo to creative force
Lennie Varvarides (Founder, DYSPLA and one of the chosen Women Beyond the Box, top 50 most influential neurodivergent women)

WORKSHOP 2 - ND Workplaces: Creating an office environment that supports ND
Oil Monks and Anna Farley (Co-founders, Place with Purpose)
WORKSHOP 3 - How to raise a Happy Autistic Child
Jessie Hewitson (Author + Times Journalist) with support from Roxanne Hobbs
WORKSHOP 4 - Dyslexics: How to be even more successful
Margaret Malpas, MBE and Joint Chair of British Dyslexia Association
FISHBOWL 1 - How do we create change?
Mark Evans, CMO Direct Line Group
ACT III - HOSTED BY ALI HANAN (FOUNDER, CREATIVE EQUALS)
DIVERSEMINDS WORKSHOPS 1400-1500
WORKSHOP 1 - ND Futures: Why we must embrace neurodiversity in the workplace
Lucy Hobbs (Freelance Creative Director and Founder of The Future is ND)
WORKSHOP 2 - Coaching Neurodiversity, a paradigm shift
Roxanne Hobbs and Hilary Lees (The Hobbs Consultancy)
WORKSHOP 3 - The Power of Neurodiversity - Disability Inclusion in Employment
Irina Marenica (Occupational Psychologist, Genius Within)
WORKSHOP 4 - Reasonable Adjustments to Support a Neurodiverse Workforce
Matthew Trerise (DMA Talent in association with Autismo)
TALK - My manager and I: What really happens when an NT manages an ND
Ellie Gerszt (Senior Partnerships Executive) and Jo Bolger (Senior Partnerships Manager, NABS) followed by Q&A
FISHBOWL 2 - DisAbility: How does business move from DIVERSish to truly inclusive?
Sam Phillips, Diversity champion for the advertising sector
1500- 1545: PANEL, RETHINKING RECRUITMENT
Matt Davis (Co-founder, ECD, Red Brick Road, Founder 3rdWay Recruitment)
Nat Hawley (Exceptional Individuals)
Margaret Malpas MBE (Joint Chair, BDA)
Matthew Trerise (DMA Talent in association with Autismo)
hosted by Leila Siddiqi (Head of Diversity, IPA)

DIVERSEMINDS HOMESTRETCH
ACT IV - HOSTED BY ROXANNE HOBBS (FOUNDER, THE HOBBS CONSULTANCY)
1600-1630: UNDERSTANDING STIMMING, OVERLOAD AND MELTDOWNS
Agony Autie, Sarah Jane Harvey
1630-1700: UNDERSTANDING THE LIVED EXPERIENCE
Finding out I was autistic in my 40s - Laura James (Author + Journalist)
From school room to board room - Victoria Buchanan (ECD, Tribal)
1700-1730: CLOSING AND 5 KEY TAKEAWAYS
Nicky Kemp (Trends Editor, Campaign)
This is a conference about 'neurodiversity' and our working definition of what this encompasses is ADHD, ADD, Autism, Dyslexia, Dyspraxia, Dyscalculia and Tourettes. We recognise that the boundaries of what neurodiversity constitutes are not universally agreed and likely to change over time. We are open to alternative perspectives for future events and recognise that the topics discussed in March may well be relevant to some of these groups of people too.
Created by: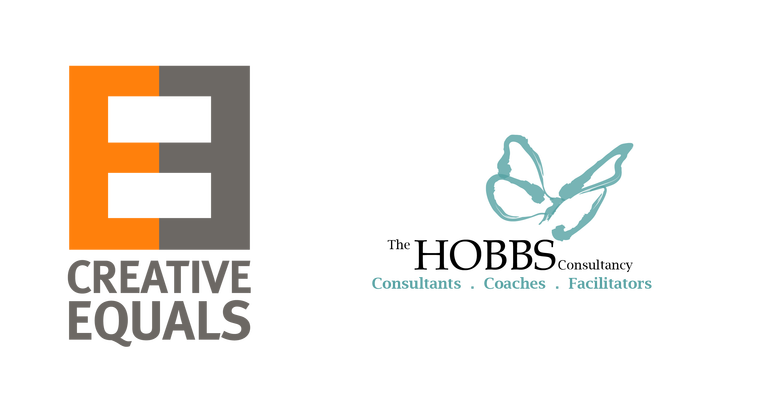 Supported by: