Sales Have Ended
Registrations are closed
Sorry we don't have any spaces left. Show stays open for 10 days. Please visit us any day from 11:00am - 18:00pm.
Event Information
Location
Graffik Gallery London
284 Portobello Road
London
W10 5TE
United Kingdom
Sales Have Ended
Registrations are closed
Sorry we don't have any spaces left. Show stays open for 10 days. Please visit us any day from 11:00am - 18:00pm.
Graffik Gallery is thrilled to announce Dotmaster's solo show "Artist's Proof".
About this event
Dotmaster has opened the drawers of his archive, and in his first show of this kind will be displaying 10 years of work on paper, test sprays for popular prints and canvases, never released stencil work, Artist Proofs, and more visual treats for your delectation.
An archive of Dotmaster's works, spanning over a decade of his studio experiments, spray paint on paper work and artistic innovations.
"I've picked my favourite pieces from my back catalogue. Never before seen or available for sale, these one-off works have evolved from over a decade of work." - Dotmasters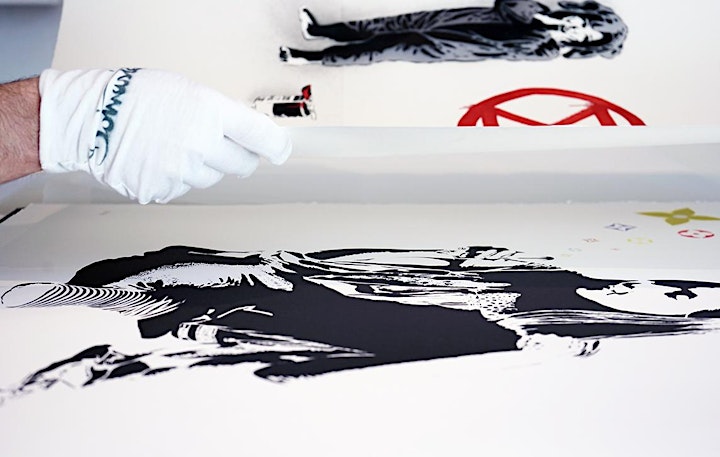 Join us for this unique opportunity to explore an archive of Dotmaster paper works, spanning over a decade of experiments and artistic innovations. Whether painted to try ideas for prints or an exploratory working out of colours for new artworks, these paper works form the initial genesis of the artist's well-known prints, canvases and street works.
Each piece of paperwork is unique and will be available at a set price of £999.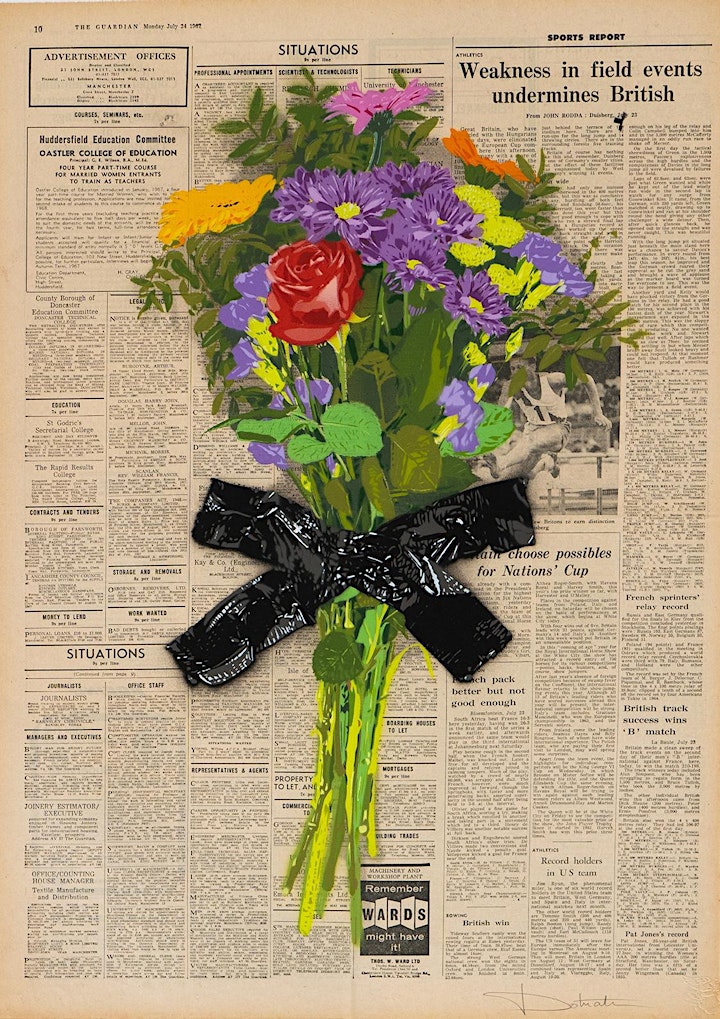 You'd also have an opportunity to collect work from the "Pic n Mix" wall, with an option of live signing in our back garden. Over the last 20 years in various shows both in the UK and abroad Dotmaster's often done a 'Pic n Mix' wall, an assortment of bright A4ish size works that incorporate loads of small stencils from his odds and sods drawer in the studio.
It's a weird assortment of text, flowers, animals and dead rockstars cut for many one of a kind things, gifts and themed shows.
Bright quirky panels, hand painted originals for a 'Pic n Mix' price of £99.
There are 54 of these eye candy pieces to choose from each one a unique work. Sold on a first come first served basis will be available from Graffik gallery on the 14th of May.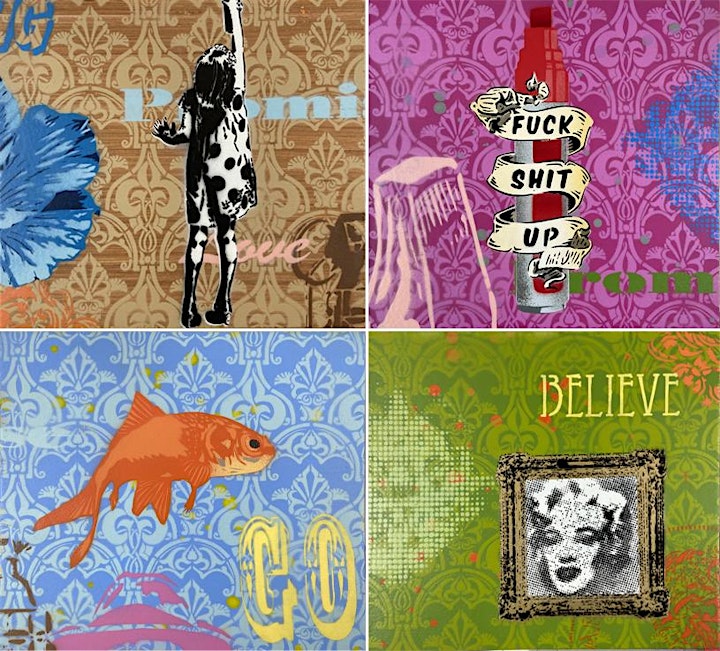 It's good to be opening up again - join us for our first show in over a year!
Please Note: Limited spaces are available to attend the in-gallery exhibition. To register interest for this show and get an early access to the online collection please email us at: ana@graffikgallery.co.uk
We very much look forward to seeing you in the gallery soon!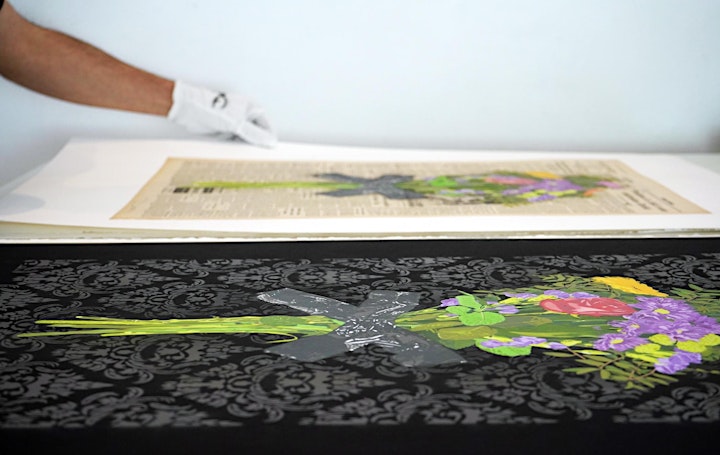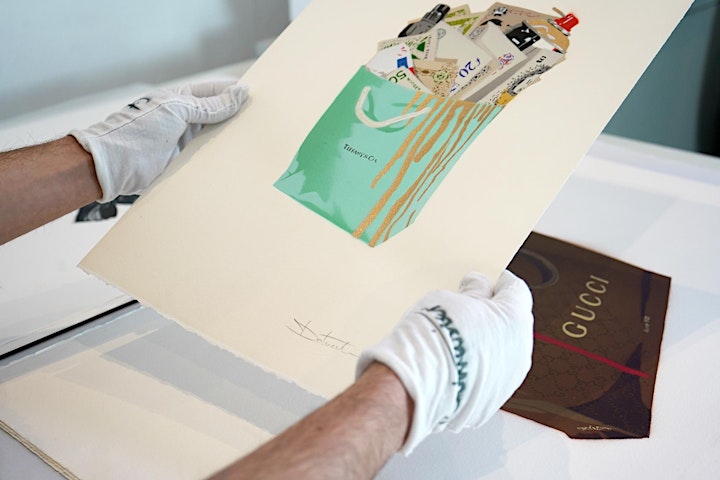 At Graffik we aim to prioritise the health and well-being of our visitors and employees, so with this in mind we have created booking system for this event.
To ease any concerns you may have, please find a brief summary of our Health and Safety Policy below:
· All guests are required to wear masks during their visit
· Gloves and/or hand sanitiser will be supplied in the gallery, for customers wishing to look through the browsers
· All customers and employees must adhere to social distancing guidelines in the gallery, where possible
Show stays open for 10 days, every day from 11:00am - 18:00pm, booking is not required for Monday to Friday visits.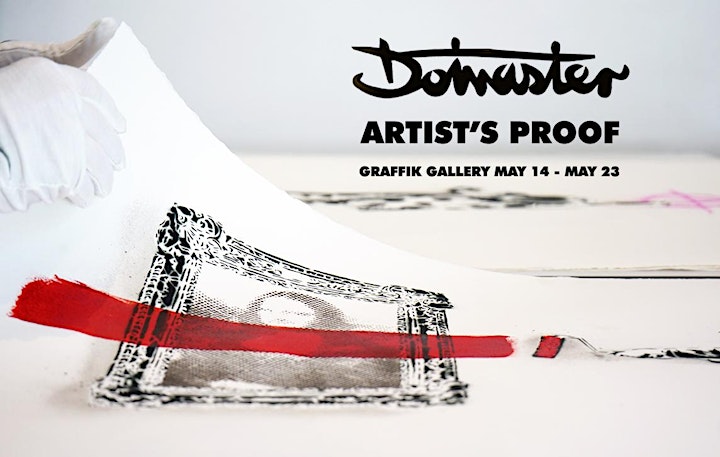 Date and time
Location
Graffik Gallery London
284 Portobello Road
London
W10 5TE
United Kingdom