Event Information
Refund Policy
Contact the organiser to request a refund.
Eventbrite's fee is nonrefundable.
Learn indigenous skills, connect with your tribe, vibe with supporting conscious people and grow together building your dreams.
About this Event
MAKE YOUR OWN DREAMCATCHER
All you need to make this magical craft will be sent to your home. Book now to choose your unique feather combination and receive your special package in time for the workshop online.
FREE tutorial link will be sent with email confirmation. Ticket price is for a basic set including a hazel wood circle, size 6 inch, ostrich feathers, partridge, crystal beads and charm.
Larger sizes are available in the add ons.
A range of bespoke feathers are also bailable.
Please contact Wild Earth Alchemy if you would like to choose a specific design and add unique feathers to your set design, such as peacock, pheasant and crow. Please make sure to book in time for the delivery to reach you.
If your package cannot reach you in time for any reason, we will automatically schedule you into January's online event.
You will always be able to change your booking times once you have received your special package.
Any questions just email 📧
Info@wildearthalchemy
This is a unique and special gift for Christmas and an Activity that can be shared with all the family. Even across the globe!
For family bookings pleas email:
info@wildearthalchemy.co.uk
To receive your special family discount package 📦🎁📦🎁
"A loving atmosphere, supporting well being, with meditative techniques , magical alchemy of creativity in arts and crafts based practices".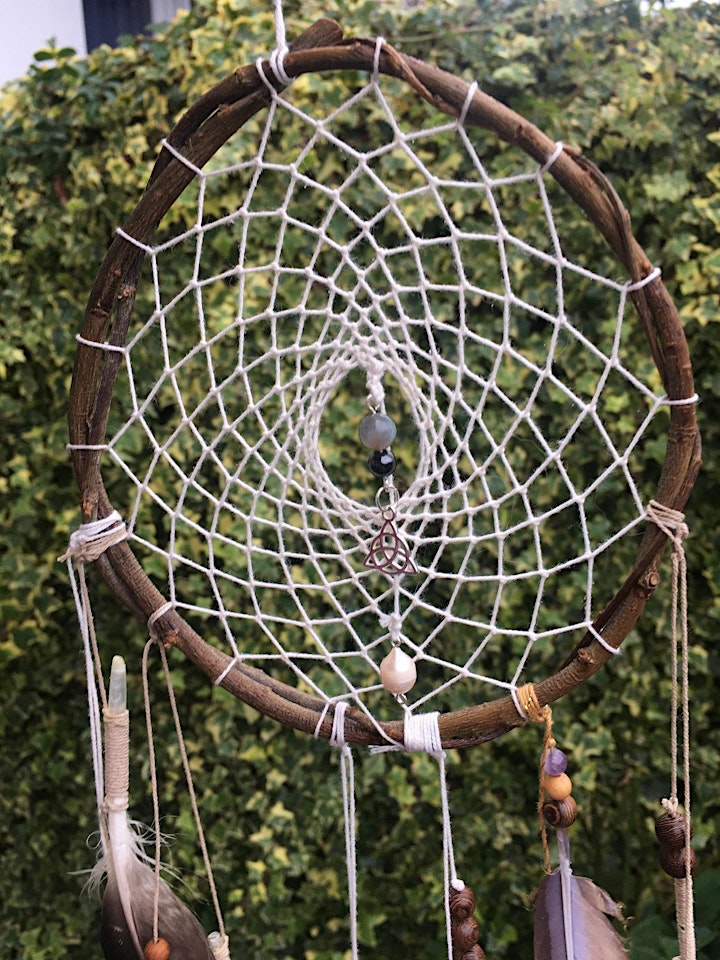 It is believed that dream catchers originated with Asibaikaashi who was known as the Spider Woman.
She was a custodian of all the infants and the adults. It became a difficult task for her to take enough care of all the Ojibwe people as they started spreading geographically across North America. And so the Woven charm of protection was made to catch any harm or negative energy inside the web. And The Dream catcher was born.
Traditionally the women would weave the protective charm for their children and their tribe.
I invite any man or woman who wishes to weave a protective dreamcatcher charm, and to embody this age old tradition, bringing peace and protection into the home and sacred work space.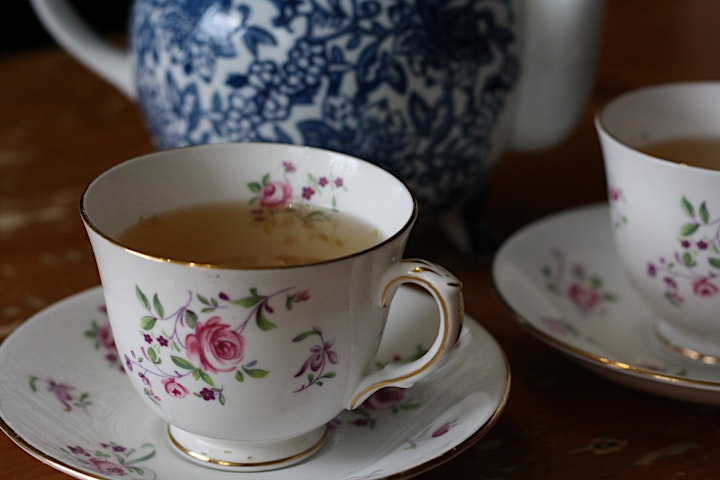 I encourage you to join in this making process and embed the ancient traditions of the dream catcher into the modern world.
I invite you to share in this indigenous tradition, as cultures build bridges and we as a modern people, are inspired by practices of other cultures. The shamanic path is for very brave hearts, which is why we entrust in this creative space for healing.
In my work as a healer and guide, I have discovered the most intricate of patterns and mirrors that are shown to us and given the opportunity to be expelled during any creative process, especially when gathered in a collective space. I have no doubt in my mind that this will happen here.
It is our decision and choice, to be alerted to the reflections in this reality, and we will only find ourselves here when we are truly ready to embrace all changes. I invite you to see clearly the portals and the symbols of our very own making. To embrace them and allow them to be held in a safe space of growth.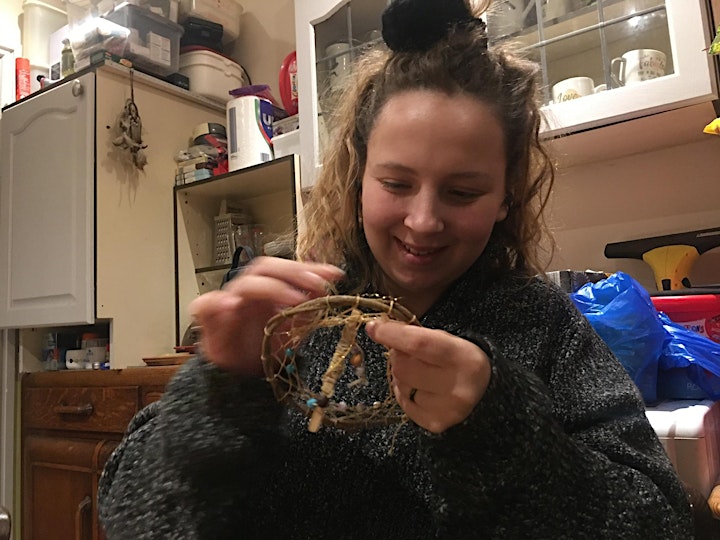 All materials will be provided and sent directly to your home.
Various sizes and selected sets are available. You can also add extra crystal beads, talk to me about your specific ideas, choose extra feathers and magical charms.
Ostrich, Peacock, pheasant, partridge, crow, duck, gold painted feathers, gold dipped and glitter dipped, silver painted, and even 'paint your own' worh gold leaf! In an additional bespoke workshop for the extra keen individual who desires a dash of regality in their dreams.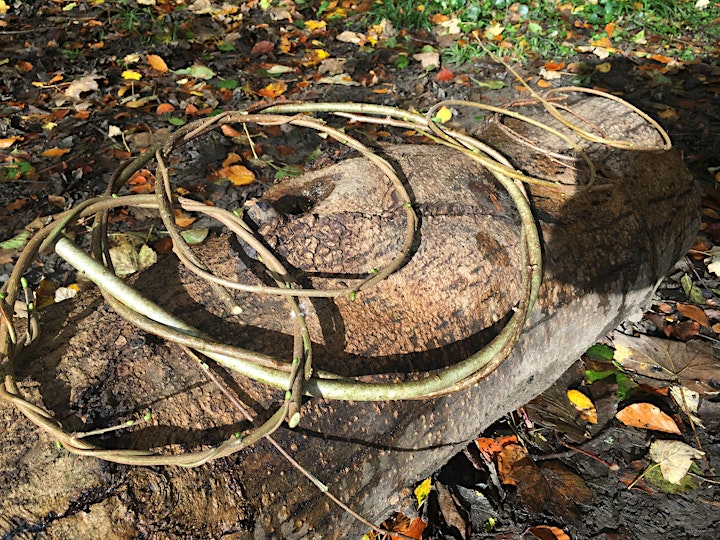 This will be a two day workshop, with a third extra day as an option for painting your own feathers and beads.
It is very important to arrive on on time to the workshop online via the zoom link that will be provided to you once booking is confirmed.
We will begin by weaving our magical protective web together. You will be able to ask questions and share the space with anyone at home. If you need more than one set to make more than one dreamcatcher then please make a separate booking for each dreamcatcher.
If you want to book in a private session it is a minimum of six persons and you will receive a free space as the organiser of the event.
Remember , you don't have to be in the same household !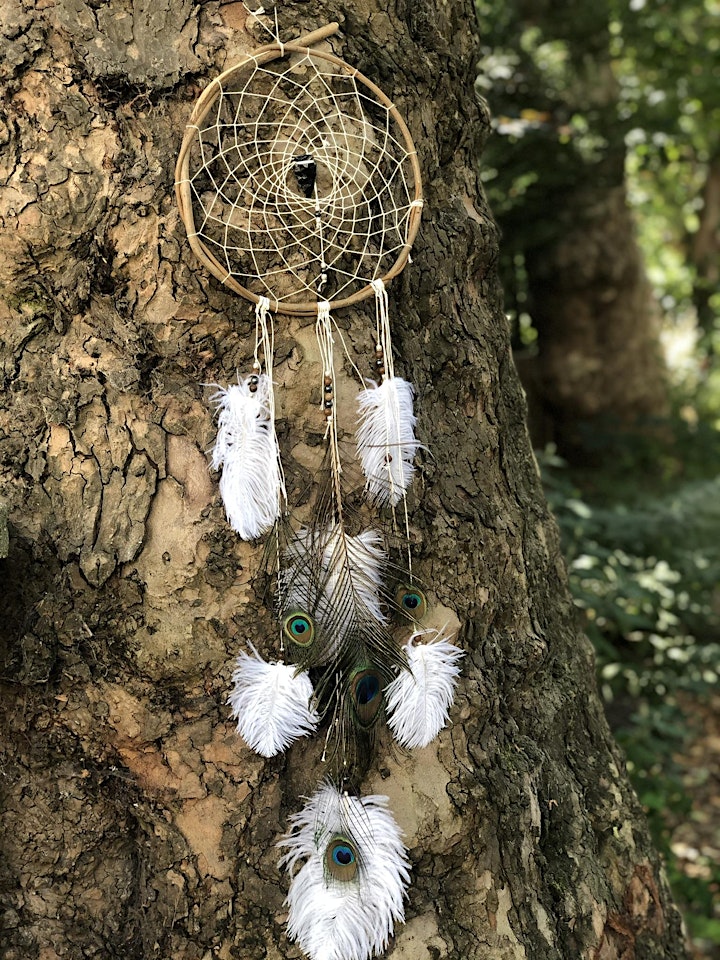 Please make sure that you will be able to attend both days.
If for any reason you will need to cancel, we will need at least 48 hours notice and if you can only make one of the days, then we will make a space for you at another event, where you will finish your special and unique handmade dreamcatcher.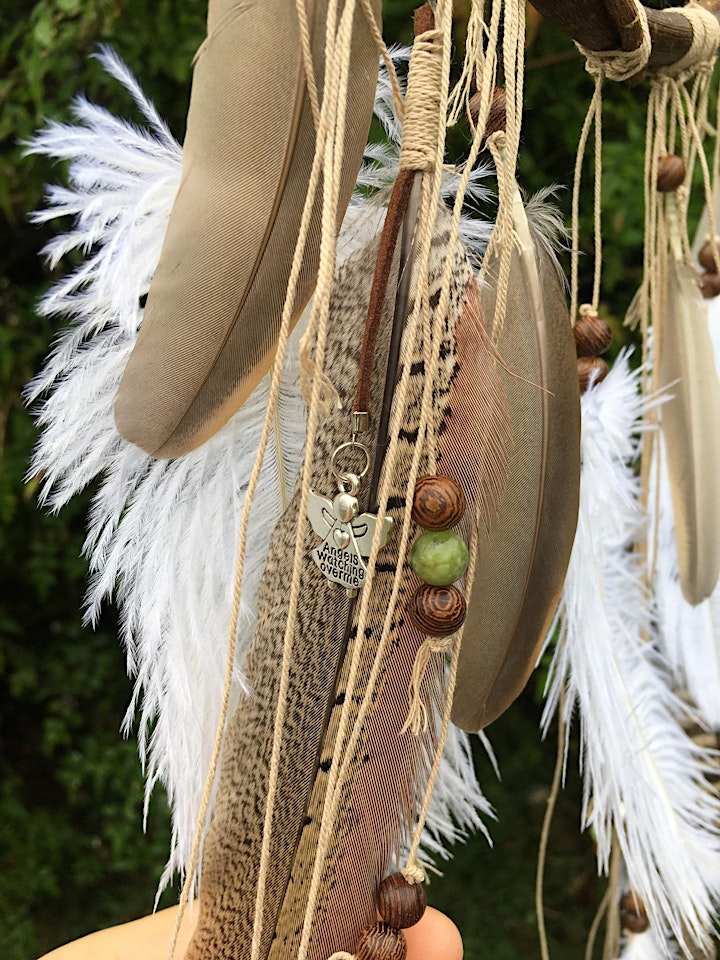 The skills you will learn are lifelong. You will be able to teach and share this valuable indigenous knowledge once your two day workshop is complete.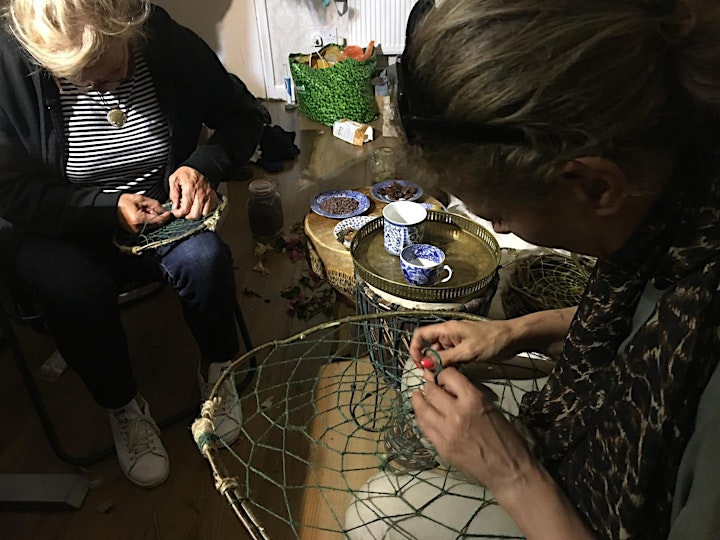 "Let us keep the power and the magic of alchemy alive. Let us be brave in this challenging time. Allow us to give permission to ourselves, to hold one another's hands. May we encourage and support great feats, such as growth and change and the development of ourselves. May we unite together and grow as one".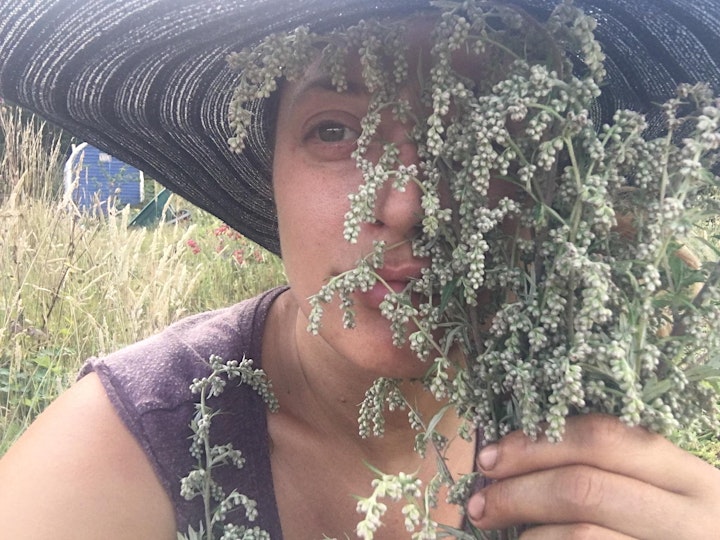 Date and Time
Location
Refund Policy
Contact the organiser to request a refund.
Eventbrite's fee is nonrefundable.