Ducksoup's cider harvest lunch set in the the apple orchards of Huxhams Barn Devon with cider maker Find & Foster and Exploding Bakery
About this event
Drawing on their love of the traditional wine-maker's harvest lunch, Soho's Ducksoup restaurant collaborate with Find & Foster and Exploding Bakery to celebrate a harvest closer to home with the harvesting of apples for cider making. Nestled amongst the apple trees at one of the beautiful Devon orchards that Matt and Polly from Find & Foster manage, Tom Hill and Clare Lattin of London's Ducksoup will be bringing together a cider-makers harvest lunch of seasonal and locally grown delights. There will be pickles and charcuterie, pears and cheese, a seasonal farmers soup to be mopped up with bread and cider, followed by roast chicken and more. Lunch will be paired with glasses of Find & Foster's exquisite ciders showcasing their many different styles and methods of cider making.
Find & Foster do just that, they find and reveal the quality potential of traditional orchards that they then foster, while cultivating, nurturing and encouraging them to thrive. They work with farmers to help breathe life back into traditional orchard on their farms; to prevent further decline and extinction of important local apple varieties. What they find they foster in a low intensity way (no chemicals), they manage the orchards sensitively for both fruit and wildlife to regenerate biodiversity and conserve important apple varieties. To round off the harvest lunch, Exeter's celebrated bakery The Exploding Bakery serve up their local Devonshire apple cake made with all Devon ingredients.
Tickets are £65 per person
The menu will include 4 courses and 3 glasses of Find & Foster ciders matched to different parts of the lunch.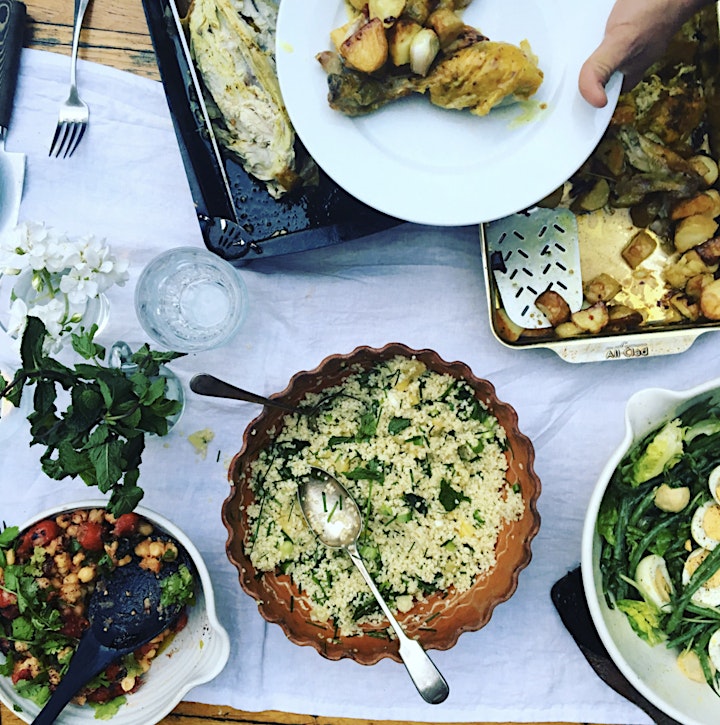 Organizer of Ducksoup + Find & Foster + Exploding Bakery