Location
Day 1 (Virtual) / Day 2 (In Person )
Northumbria University
City Campus East , Faculty of Business and Law
Newcastle upon Tyne
NE2 1XA
United Kingdom
Join us for this year's interactive and engaging Dynamo 22 conference being held across 2 mornings with a virtual and in person offering.
About this event
Dynamo 22, supported by Headline Partner Sage, will be held across 2 half days as a virtual event on Tuesday 21st and in person on Wednesday 22nd at Northumbria University.
This year, the focus will be more on interactive and engaging sessions covering current topics and challenges faced by our tech industry in the region where we come together collaboratively to share ideas, offer solutions and build on relationships.
The annual Dynamo conference showcases the tech sector in the North East. The conference attracts 350+ delegates from the region's leading and growing IT and software companies, local councils, specialist professional services, universities / colleges and other related industries to help shape the IT and tech sector in the region.
"2022 is the year of the North East's Tech Industry. Our region is uniquely placed to take full advantage of the acceleration in tech adoption across our everyday personal and professional lives. Dynamo 22 is the place where our brightest tech minds come together to share ideas, collaborate and knock down barriers so we attract the very best talent to the North East and build a strong pipeline of future innovators who choose our region to learn their craft." Michael Office, Vice President of UKI Product, Sage
Full event information is available on the Dynamo 22 webpage
Check out the Digital Event Programme
Each ticket entitles you to attend both Tuesday 21st (virtual) and Wednesday 22nd June (in person).
CONFERENCE PROGRAMME:
You can view the full programme for Dynamo 22 here
KEYNOTE SPEAKER
Sir Jim Mackey – Chief Executive, Northumbria Healthcare NHS Foundation Trust
DYNAMO 22 EVENT PARTNERS: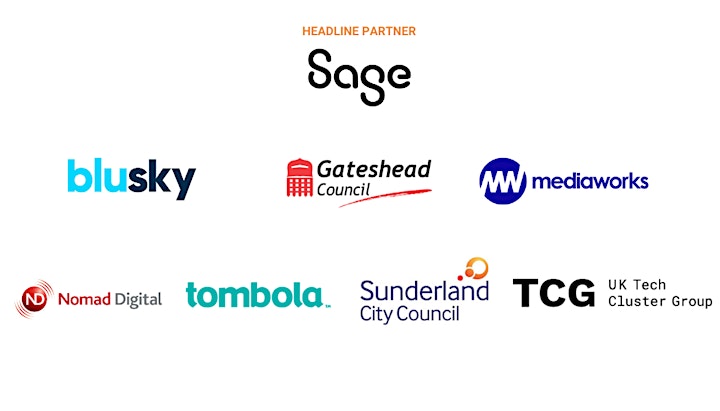 PARTNER OPPORTUNITIES
We have various packages available including Event Partner, Digital Programme and Support Partner. Please contact clare.nicholson@dynamonortheast.co.uk for more information.
This event is open for all to attend. If you are interested in becoming a Dynamo North East member and would like further details, please email membership@dynamonortheast.co.uk or JOIN HERE.
SUSTAINABILITY STATEMENT
We are committed to minimising the impact of Dynamo 22 on the environment. We work closely with our clients, venues, suppliers and delegates to reduce the impact of our activity wherever possible.
Cancellation policy :
If you cancel your ticket on or before 9th May 2022 you will receive a 50% refund.
Cancellations made after 9th May 2022 will not receive a refund.
Replacement delegates are welcome. Please contact clare.nicholson@dynamonortheast.co.uk to advise of any name changes.