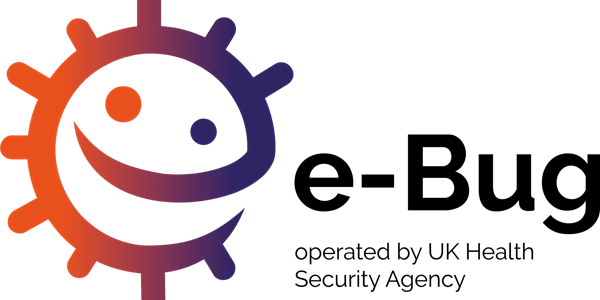 e-Bug Taster Session: Embedding Hygiene Messages for a Healthier School
Discover how free e-Bug resources can be used to equip your students with the information they need to keep themselves and others healthy
About this event
Throughout the COVID-19 pandemic, students have learnt important hygiene behaviours to keep themselves and others safe. These behaviours are critical for healthy living, and help to prevent other infection outbreaks such as norovirus and the flu. By embedding messaging on infection prevention throughout a student's time in school, students can embed important behaviours to maintain their own wellbeing. In this introductory webinar, discover the e-Bug programme, and how our free resources and training can support you to create a healthier school.
We will be providing a mini taster session on using the e-Bug material, with breakout groups to discuss their application in an early years/ classroom setting. Over the one hour session, you will learn more about how e-Bug resources can be used to provide fun and engaging ways of explaining key topics such as microbes, hygiene, vaccinations, STIs and antibiotics, and why this matters for the future.
e-Bug is a health education programme, operated by the UK Health Security Agency, which promotes behaviour change in children and young people to prevent, control and treat infection, and practice antimicrobial stewardship behaviours. With antimicrobials, such as antibiotics, becoming less effective due to over and misuse, children and young people will face an uncertain future unless we can equip them, the future users and prescribers of antimicrobials, with the knowledge they need to prevent drug resistant infections from spreading and how to use antimicrobials appropriately.
Please register your interest here on eventbrite to be emailed a link to the webinar