Spend a day in the beautiful woodlands workspace to Eco Print and Stitch with the "Printing in Woodlands" community project
About this event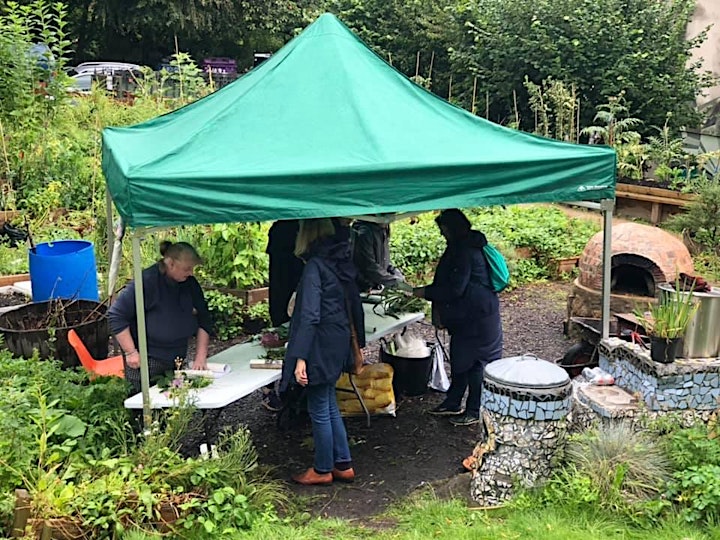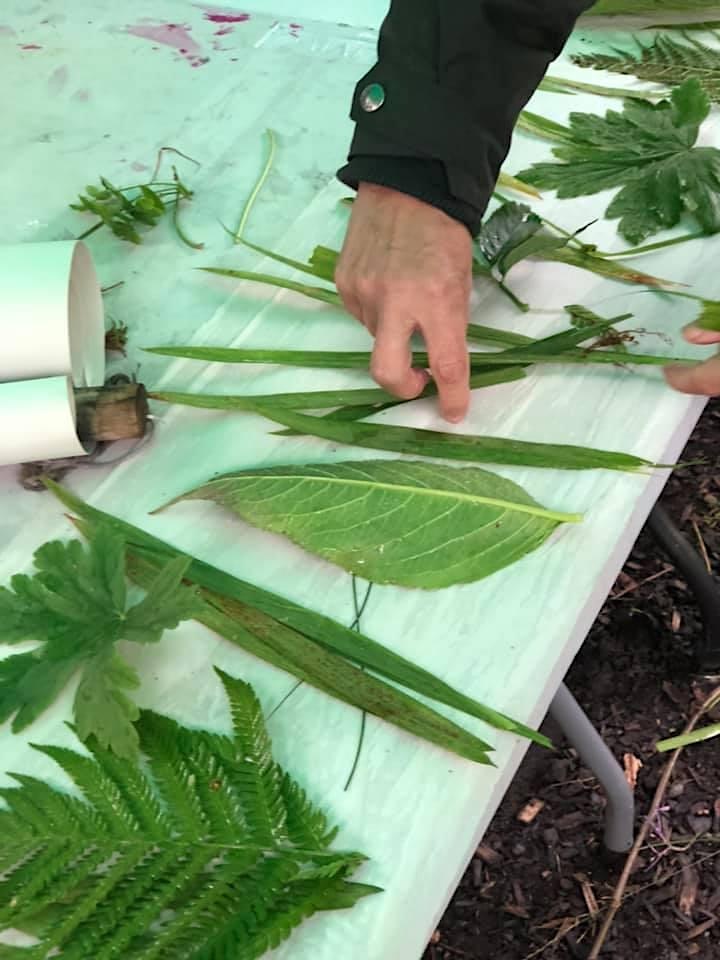 This workshop is part of the Printing in Woodlands community project ran by Eco Upcycler Elisabeth Viguie Culshaw in Woodlands in 2019. We are spending several month printing the garden onto paper and cloth to record the seasons and learn the craft of Botanical Printing.
During this workshop you will Eco Print some cloth and paper to keep but also help transforming the prints we have made over the past few months in beautiful objects to be exhibited in our pop up exhibition in November. In the process you will learn some simple bookbinding and multimedia techniques.
This is a very creative workshop working with natural elements and sharing communal time with like minded creative people.
Beginners are welcome, you will need to love all natural things, interacting with fellow participants and thinking out of the box.
You will leave with your prints, having made new Eco contacts and being part of an exhibition team...
For any info on the project check our FB page https://www.facebook.com/Printing-in-Woodlands-a-botanical-journey-364717574393015
For any questions please email me bettysbeautifullife@gmail.com
Organiser of Eco Print in Woodlands the rest of the Journey
I have a long history with working with paint and paper and recreating historic schemes in listed buildings. My love for contact prints has come from my travels in Asia. I work with Eco Printing, Eco Dyeing, Indigo Dyeing, Stencilling.
I love initiating creativity in my course participants. I am passionate about creating art by recycling and upcycling, I work in a circular Economy and recycles my local ressources in Art with participants coming from the whole world. 
I currently run a Dye project in the Woodlands Community Garden in Glasgow https://thelansdownehouseofstencils.com/2019/05/21/printing-in-woodlands-a-botanical-journey/
I have recently been involved in projects with, The House for an Art Lover, Glasgow Museums, Granton Hub, National Trust for Scotland, The Willow Tea rooms Trust, a number of primary and secondary schools in Scotland. I run collaborations with local artists. 
I will run private workshops in my studio or your premises for private groups (corporate excertises or hens parties ...) 
In my workshops you will learn a creative technique and complete a creative project, you will go home wih a unique object.. you made ! Today you make your own future happy memories ! 
#Bettysbeautifullife