Description
AI, Neural Networks or Machine Learning technologies are being adopted in many circumstances, but usually the data is sent to a server for processing before being analysed and interpreted.
There would be many advantages of being able to do this analysis on the embedded system itself - faster decision making and the ability to implement AI in situations where the data link is not possible.
But the problem is that traditional embedded compute platforms cannot handle the processing power required. The solution is not just faster silicon - but new architectures and ways to implement systems.
This event will bring together technology suppliers and technology users to discuss the opportunities and barriers to the deployment of next generation systems. There will be presentations from experts (industry and academic) as well as current and potential users. They will present their knowledge, promote discussion and share learning.
The event is designed for technologists and implementers across research and industry. To ensure a good exchange of information the size of this event is restricted. Note this event is not designed as an introduction to embedded AI.
Exhibition: A small number of exhibitor places are available at this event charged at £100 +VAT. Please contact natasha.sim@ktn-uk.org or nigel.rix@ktn-uk.org if this is of interest.
Exhibitors:
Programme
09:00 Registration
10:00 Welcome
Nigel Rix, Head of Enabling Technologies, KTN
10:05 Impact of AI on traditional systems
Prof David Brown, Professor of Industrial Systems, Portsmouth
10:20 Architecture for Future Intelligent Technologies
Matt Horsnell, Principal Research Engineer, ARM Research
10:50 Title to be confirmed
Ajit Jaokar, Director, AI Labs for Future Cities – Madrid
11:15 PlasticArmPit: Accelerating the Development of Flexible Integrated Smart Systems
Emre Ozer, Principal Research Engineer, ARM
11:30 Break & Networking
12:00 AI technologies for the Internet of Things
Ben Cope, Segment Marketing Manager, Intel
12:30 nVidia Platforms
Eddie Seymour, European Technical Director, nVidia
13:00 Lunch & Networking
14:00 Impact of AI on Robotics
Rich Walker, CEO, Shadow Robot
14:25 Spatial AI algorithms - The commercial opportunities and the technical challenges
Owen Nicholson, CEO, SLAMCore
14:50 Mars Rovers to embedded industrial inspection solutions using GPUs for machine intelligence
Mark Woods, CTO, SciSys
15:15 Machine learning at the edge - applications and future use cases
Tom Parsons, Director, Spotlight Data
15:40 Discussion
Phil Williams, KTN
16:00 Networking
17:00 Close
This event is being organised by the KTN in cooperation with the EPSRC efutures network, and the Robotics & AI SIG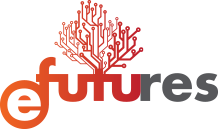 Organiser of Embedded AI Part 1- Smart Silicon
www.ktn-uk.org
•
@KTNUK
•
LinkedIn
The Knowledge Transfer Network is the UK's innovation network. We bring together business, entrepreneurs, academics and funders to develop new products, processes and services.
We can help you develop ideas, expertise and technologies, that have the potential to be world-beating products. Central to what we do is the initiation and building of collaborations.
View our privacy policy here.