Description
The Great Exhibition of the North is a three-month celebration of the North of England's pioneering spirit and the impact of our inventors, artists and designers. It's a chance to show how our innovative spirit has shaped the world and is building the economy of tomorrow.

GX is an ERDF funded innovation project that will wrap around the Great Exhibition of the North and run for 24 months. It will support North East SMEs and scalups to innovate, collaborate and develop new products and services.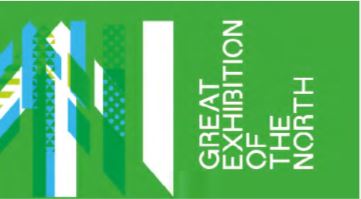 EMERGING TECH IN TRANSPORT

The first event in our Emerging Tech series of the GX programme focuses on the future of transport. From road to rail and from bus to bike, transport is undergoing a wave of game-changing technological innovation. Through mapping software, smart navigation systems for safer and smoother journey planning, to Electric Vehicles and the rise of Autonomous transport that will help pave the way for a smarter future. With an outstanding line up of speakers, businesses can expect to be inspired by stories of innovation from across industry. All the Emerging Tech series are free to attend.


What we're exploring:
Join us at the Northern Design Centre, Gateshead as we outline the challenges facing the transport sector today: increasingly gridlocked roads, unsustainable emissions and increasing global travel.
In a workshop delivered by Urban Foresight, we'll explore how emerging technology can meet the challenges of today and unlock the potential of transport to provide a safer, greener and more efficient world tomorrow.

Why you should come:
This event will give you the opportunity to:
Hear from Co-Wheels about the future of the sharing economy, and learn more about Autonomous Vehicles with Dr. Matteo Conti of Northumbria University's School of Design.

Listen to NEXUS introduce exciting new developments in smart ticketing, and Xavier Priem talks about how 5G technology and improvements in passenger experience are revolutionising transport delivery.

Get inspired by these new innovations and how they not only challenge but can also create value for your business.


Have a chance to learn about the FIRST AND LAST MILE CHALLENGE: How can we ensure bus and rail stops are easily accessible to all?

Learn about funding and support available from Innovation SuperNetwork.

For those interested in showcasing their products, click here to find out more about attending as an exhibitor.
What to expect

08.30 Registration opens
09.00 Welcome and opening remarks
09.10 Speakers
10.10 Panel discussion and Q&A
10.40 Networking and meeting the exhibitors
11.30 Event close.

Getting there

Directions to Northern Design Centre.

Northern Design Centre is fully DDA accessible.

Parking options near the Northern Design Centre.

This project is part-funded by England European Regional Development Fund as part of the European Structural and Investment Funds Growth Programme 2014-2020.