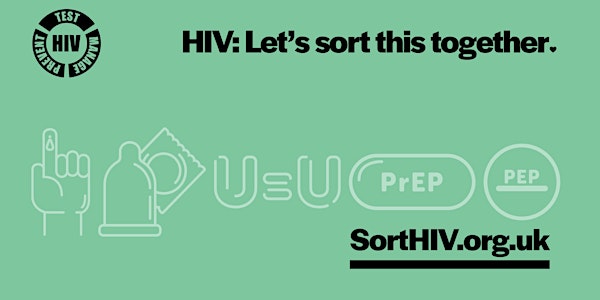 Ending all new transmissions of HIV by 2030. How do we get there?
Ending all new transmissions of HIV by 2030. How do we get there?
About this event
This is a free, short (45 minutes) online update delivered by The PaSH Partnership for any practitioner in the primary care sector in Manchester.
Greater Manchester is a Fast Track City region committed to the UNAIDS 95:95:95 target and the ambition to end all new cases of HIV within a generation.
The session will cover:
• An overview of current HIV infection rates and prevalence in Greater Manchester.
• Details of our ambition of ending HIV transmissions by 2030.
• Knowledge of key populations to reach for undiagnosed HIV and late diagnosis of HIV.
• Key HIV prevention methods including PrEP, PEP and U=U.
• Service provision and referral processes for those most at risk of acquiring HIV.
• Service provision and processes for people living with HIV.
The session will include the opportunity to ask questions you might have in relation to HIV.
If you wish to send questions in advance of the session, please email Programme Lead Emma Zurowski at emma@thebha.org.uk
This is a free short training and information session provided via Zoom. Joining details for the session will be sent to the email address you provide.
.
Your Privacy - The information you provide in registering for this event is only used by The PaSH partnership for the purposes of providing you with the details you need to attend the Zoom session. We do not share this information with third parties or use it for any purposes other than stated above. Please see Eventbrite for further information on how this website manages your personal information.