A workshop focussing on active bystander interventions in situations where we as men witness women being bullied, harassed or assaulted.
About this event
Bystander Intervention workshop
SUMMARY:
This workshop is curated for the 2021 virtual conference engage: masculinity. patriarchy. feminism. and will be run by Chris Green (founder of White Ribbon UK and co-founder of the engage conference)
We are all bystanders. At some point we will notice someone being bullied, verbally abused, harassed or even (sexually) assaulted. When this happens, we should decide to do or say something, and become an active bystander.
This workshop will start with an introduction to some existing bystander work, targeting men as active bystanders in situations where women are being bullied, sexualised, harassed or assaulted. We will then move on to consider what we have ever done to be one of those active bystanders, as this can give support to all of us to do more. We will ask how we can all do more ourselves, and how we can encourage other men to do more too.
The workshop will result in some simple, concrete actions for us to undertake as active bystanders and suggest to take one of these actions within a week of the workshop.
We are offering this talk on a self-selected donation basis. Our suggested donation for the event is £5. engage is a not-for profit event. ALL PROCEEDS from ticket sales will be donated to Women's Aid and Women for Afghan Women.
Graham Goulden is a former police officer of 30 years' service, including eight years in the renowned Scottish Violence Reduction Unit (VRU). With the VRU he began to harness the power of the active bystander, developing school-based programmes to help reduce violence in Scotland. He now specialises in tackling men's violence in his role delivering leadership and bystander training to people across education, law enforcement, business and other areas, nationally and internationally. He is currently supporting policing in the United States to deliver the Active Bystander in Law Enforcement (ABLE) Programme. Described by some as a bit of a 'bystander geek', he is a passionate advocate of the bystander approach. Graham's training has been described as thought-provoking and insightful, presenting participants with the reality that they can make a difference.
Chris Green Biography:
Chris Green founded White Ribbon UK, the campaign of men challenging male violence against women, in 2004, and after 17 years of volunteering is now Honorary President. He was a member of the 8 strong Council of Europe Task Force to combat Violence against Women, which recommended the Council of Europe convention to combat violence against women (Istanbul Convention). In 2007 he was awarded the title Ultimate Man of the Year by Cosmopolitan Magazine. In 2012 UN General Secretary Ban Ki-moon appointed him to the UN Group Leaders of Men to combat violence against women. In 2017 he was awarded an OBE by Her Majesty the Queen for Services to Equality. He has spoken at Cambridge, Oxford and Durham Union debating societies. He is one of the co-founders of the engage conference.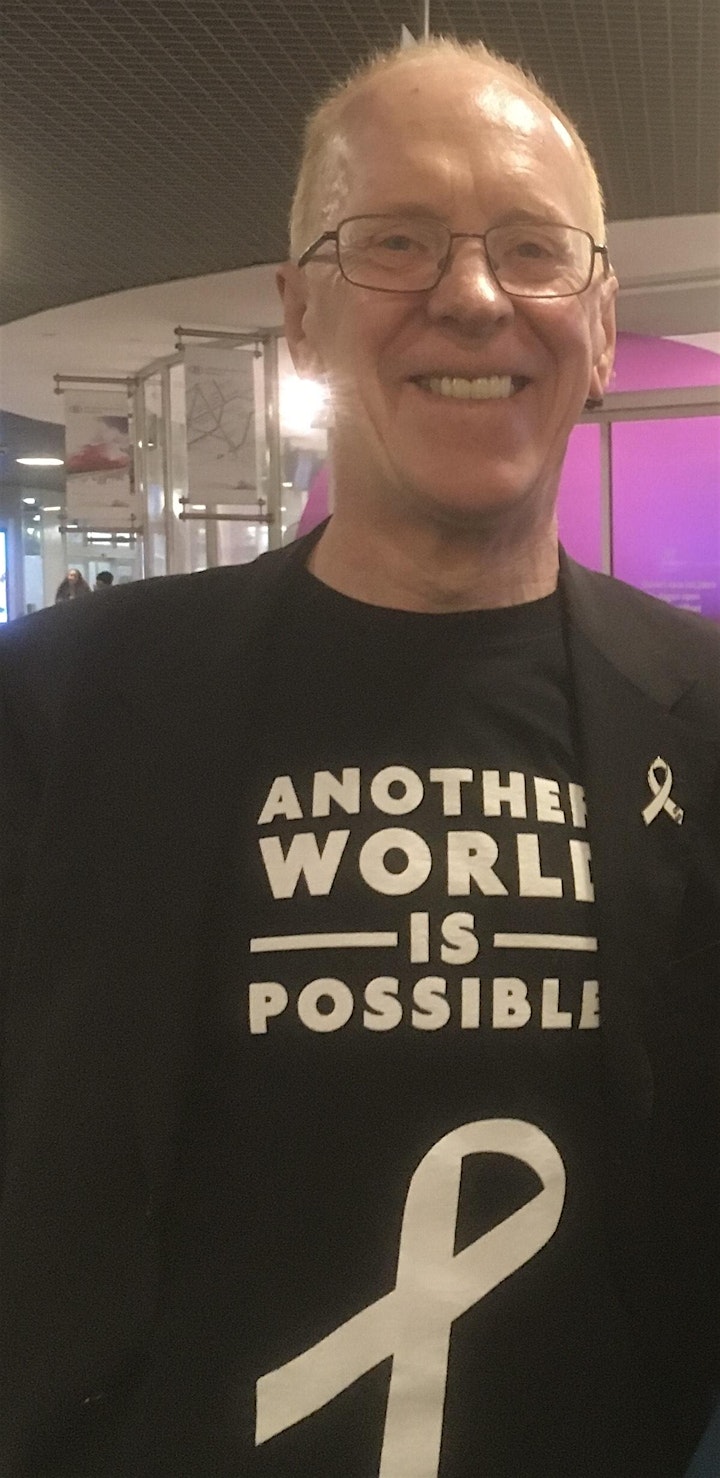 Organiser of Engage Conference: Bystander Intervention Workshop
We're a group of men from England who are organising engage, an international pro-feminist online conference, for the first time in 2021.
Members from our group have contributed to workshops and presentations at feminist conferences and events organised by women over the last 10 years, but as far as we are aware, there has not been a pro-feminist men's conference in the UK for at least 30 years.
The event deliberately starts on International Men's Day, a day that has often been hijacked by men's rights activists. To counteract this, we felt it important to organise an event on International Men's Day that does something positive for women and men. Also, engage takes place just before the 16 days of activism to challenge men's violence against women and girls, which we feel is important, as we want the event to galvanise more men into supporting events around this time.
engage is a not-for profit event and any income that is generated will be donated to Women's Aid and Women for Afghan Women.