Description
Save the date: this year's ESA's Open Day in the Netherlands will take place on Sunday, 8 October. ESA's technical heart will be thrown open to visitors in the midst of one of the most exciting times in Europe's space history, as part of the Netherlands' national Weekend of Science and World Space Week.
All visitors will need to book to attend.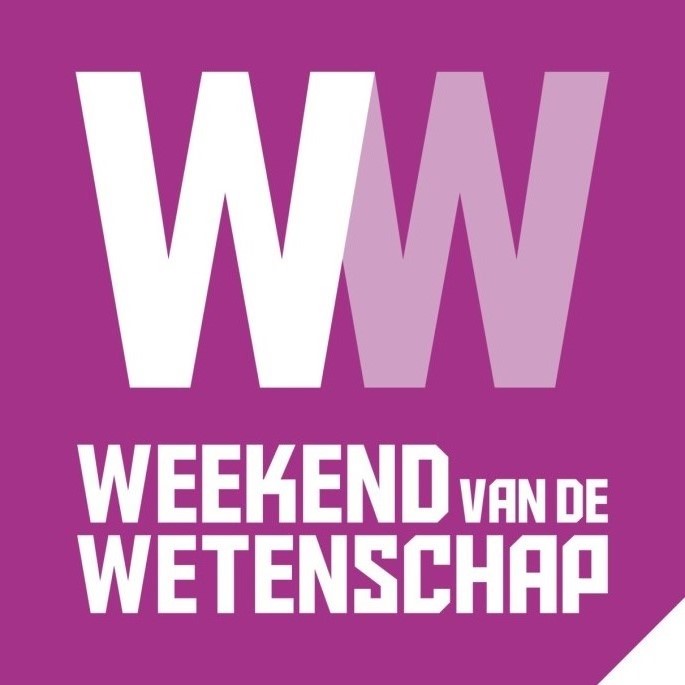 The theme this year is Bringing Space to Earth. Visit us to meet astronauts and mission experts, see how we simulate space on the ground, and discover the knowledge and technologies brought back to Earth from space.
More details of the ESTEC Open Day are available here:
www.esa.int/openday2017
Because we are obliged to limit the total number of visitors, to ensure a great experience for all who do attend, we urge you to book early to avoid disappointment.
++++++++++++++++++++++++++++++++++++++++++++++++++++++++++++++
Zet het maar alvast in je agenda: op 8 oktober zet ESTEC opnieuw haar deuren open voor publiek. Tijdens ESTEC Open Day is ESA's technologische hart gratis te bezoeken, midden in een van de meest spannendste periodes van de Europese ruimtevaart. De open dag bij ESTEC is onderdeel van het jaarlijkse Weekend van de Wetenschap én de World Space Week.
Bezoekers dienen zich vooraf te registreren.
Tijdens ESTEC Open Day krijg je de kans om op je eigen tempo het technologische hart van de Europese ruimtevaart te verkennen. Tevens kun je astronauten ontmoeten, wetenschappers en missie-ontwerpers uithoren over hun werk en speciale tentoonstellingen én spullen die naar de ruimte gevlogen zijn bekijken.
Het thema van de open dag is dit jaar 'De ruimte naar aarde brengen'.
Meer informatie:
www.esa.int/opendag2017

Omdat ESTEC alle bezoekers graag een goede ervaring wenst, is het aantal toegangskaarten beperkt. Daarom wordt aangeraden om vroeg te registreren, om zo teleurstelling te voorkomen.
+++++++++++++++++++++++++++++++++++++++++++++++++++++++++++++++
IMPORTANT SECURITY INFORMATION Owing to the prevailing security situation please note that random checks of identification documents may take place when accessing ESTEC. You are therefore advised to have your Identity card or passport with you. All bags will be searched prior to access, so please do not bring any unnecessary or large items of baggage. ESTEC reserves the right to refuse admission to the site for any person or item. ESTEC accepts no responsibility for any injury to visitors or loss or damage to their personal belongings during their stay at the ESTEC site. No pets allowed. For security reasons, families and groups, please register individually; one registration per person. Please print and bring your tickets to the event entrance. Tickets displayed on smartphones accepted as well.
BELANGRIJKE VEILIGHEIDSMEDEDELING Vanwege de huidige veiligheidssituatie dient u rekening te houden met steekproefsgewijze controles van identiteitsbewijzen bij de ingang van ESTEC, U wordt dan ook geadviseerd om uw identiteitsbewijs bij u te hebben. Daarnaast kan u verzocht worden om uw tassen te openen voor inspectie door onze veiligheidsfunctionarissen. Wij verzoeken u dan ook dringend om geen onnodige of grote stukken bagage mee te nemen. ESTEC behoudt zich het recht voor om toegang tot de site voor een persoon of voorwerp te weigeren. ESTEC aanvaardt geen aansprakelijkheid voor persoonlijk letsel en/of diefstal, verlies, vermissing en schade aan bezittingen van bezoekers ontstaan tijdens en/of ten gevolge van het bezoek aan ESTEC. Huisdieren zijn helaas niet toegestaan. Gezinnen en groepen: graag individueel registreren; aub één inschrijving per persoon. Wilt u aub uw ticket printen en meennemen naar de Open Dag? Als u uw ticket op uw smartphone kunt tonen aan de toegangscontroleur is een geprinte ticket niet nodig.