Description
Part of Krafta Doc International Art Making Film Festival Glasgow 2017
*Seating is on a first come first serve basis and subject to capacity. Please arrive early for best seating. Venue is wheelchair accessible.
SÍSIFO CONFUSO. TRABAJOS Y DÍAS DE FRANCISCO LEIRO, 62'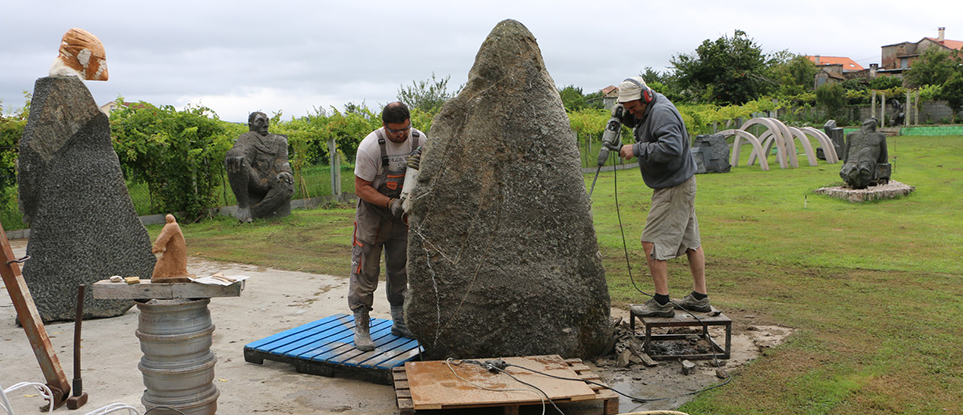 DIRECTOR: Aser Álvarez González
OVERVIEW: This documentary film about the work and the days of Francisco Leiro is not meant to be a biography or an exhaustive presentation of the work, but simply to show the current physical and mental conditions behind his creative process. It is the first time that a film crew has entered his workshops in Cambados, Madrid and New York, following the creative process over the last three years.
For information and updates please follow us on www.kraftadoc.com and social media @kraftadoc
https://www.instagram.com/kraftadoc/
https://www.facebook.com/Krafta-Doc-1224371607590958/
https://twitter.com/kraftadoc
Organiser of Everything Everywhere - Sisifo Confuso
"Krafta Doc International Art Making Film Festival" is an International Festival of short and documentary films and artists' videos intended to explore and make visible the process of creation across science, the arts and the humanities.  The aim of Krafta is to investigate the local and international creative production through high quality films, while opening up discursive debates on tradition and innovation in the arts and crafts with invited professionals. For information and updates please follow us on www.kraftadoc.com and social media @kraftadoc