Event Information
Location
Cambridge University Park Farm
Park Farm
Madingley
CB23 8YW
United Kingdom
Farming: Clean, Lean, Green. Join in the discussion, exhibit, demonstrate, attend. A free event for livestock and arable farmers
About this event
Farming: Clean, Lean and Green
Reducing farm emissions and carbon. Introducing innovative equipment.
A New Regional Event organised by Anglia Rural Consultants in conjunction with the University of Cambridge
Site: Cambridge University Park Farm, Madingley, Cambridge, CB23 8YW
Date: Wednesday 11 May 2022; 0900 hrs – 1600 hrs.
What will it do? This event will show farmers the latest in cutting their carbon and improving the environment. How can they improve their soil, air and water? How can they use less fossil fuels? How can they produce and sell alternative energy?
How will it do it? This will be a practical field day, with exhibitions, demonstrations and presentations from the best in the business. Farmers will be informed and shown how to reduce their carbon footprint and improve the environment.
Target audience: farmers from East Anglia and the East Midlands - a free of charge Field Day.
High profile speakers on topics including: Improving high tech innovation in agriculture , Environmental and resource management as well as clean resources with a presentation from Adam Fjaerem, Cambs University, Building Energy Manager: The good, the bad and the ugly of AD installation.
There will be field demonstrations, using the latest technology and innovation to gather in the silage harvest.
For more information, please contact Richard Rampton
E: richard.rampton@ruraladvice.com
M: 07717 290 315
T: 01508 470 347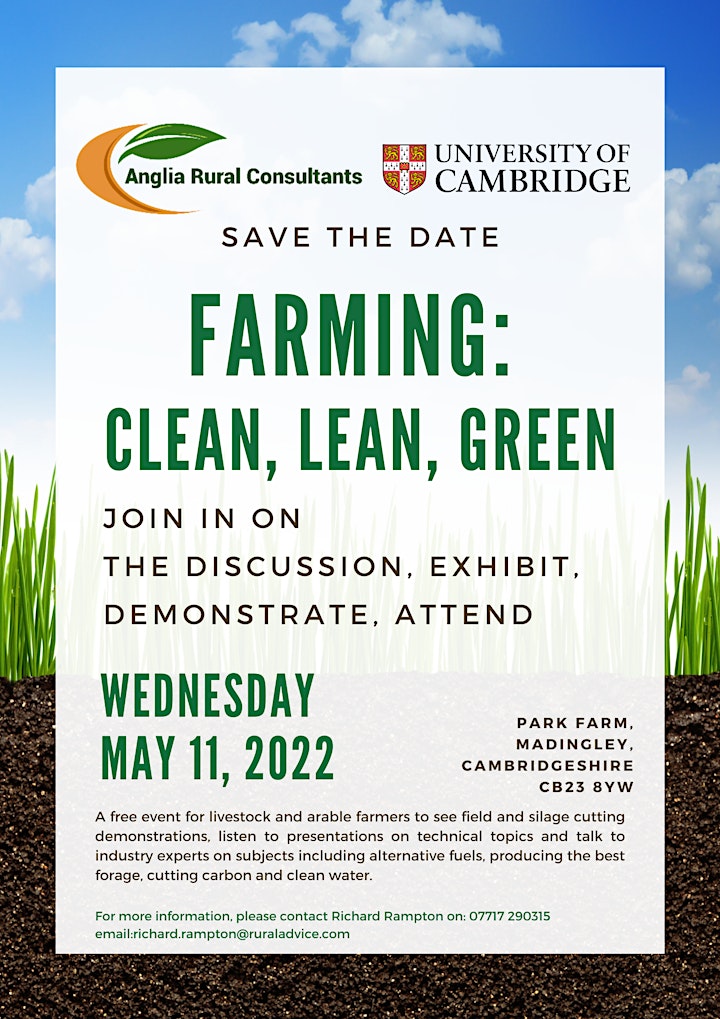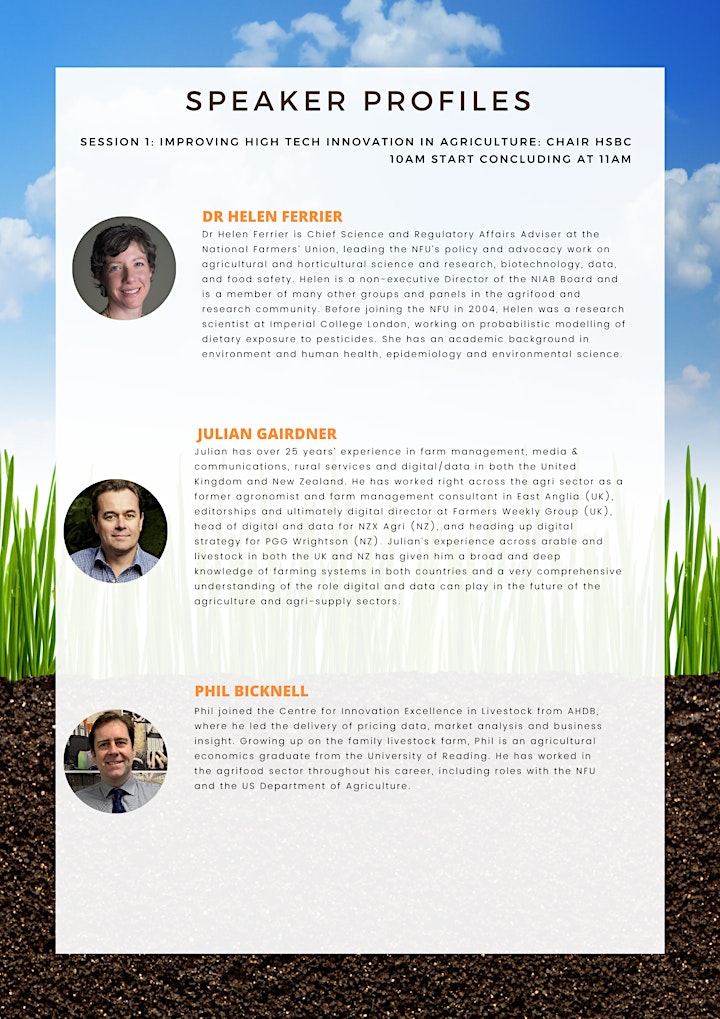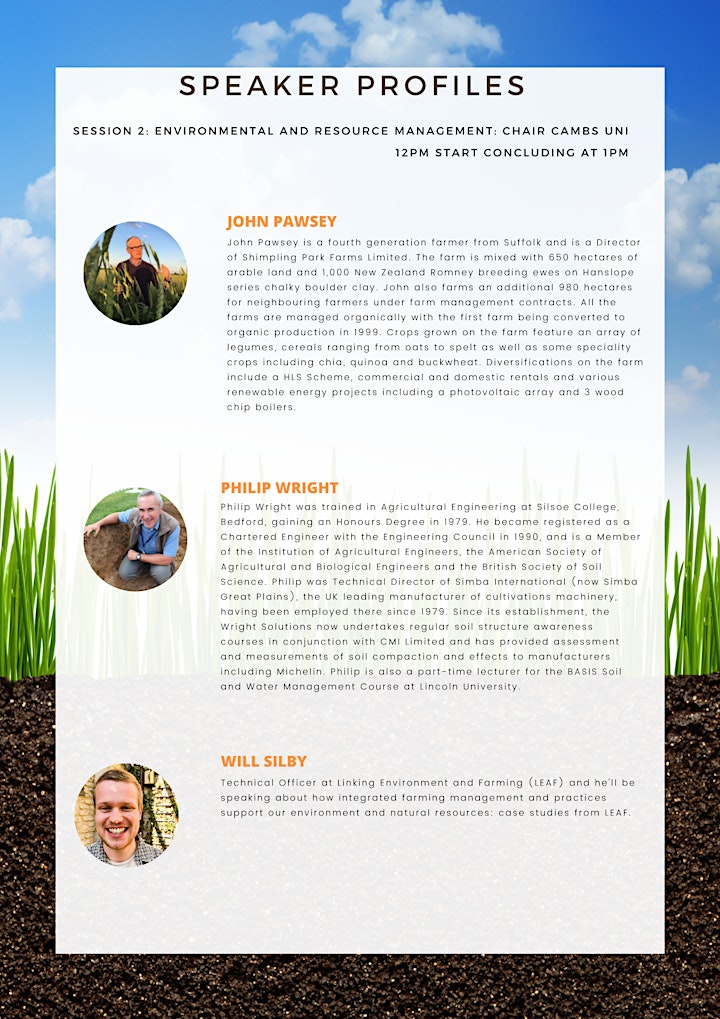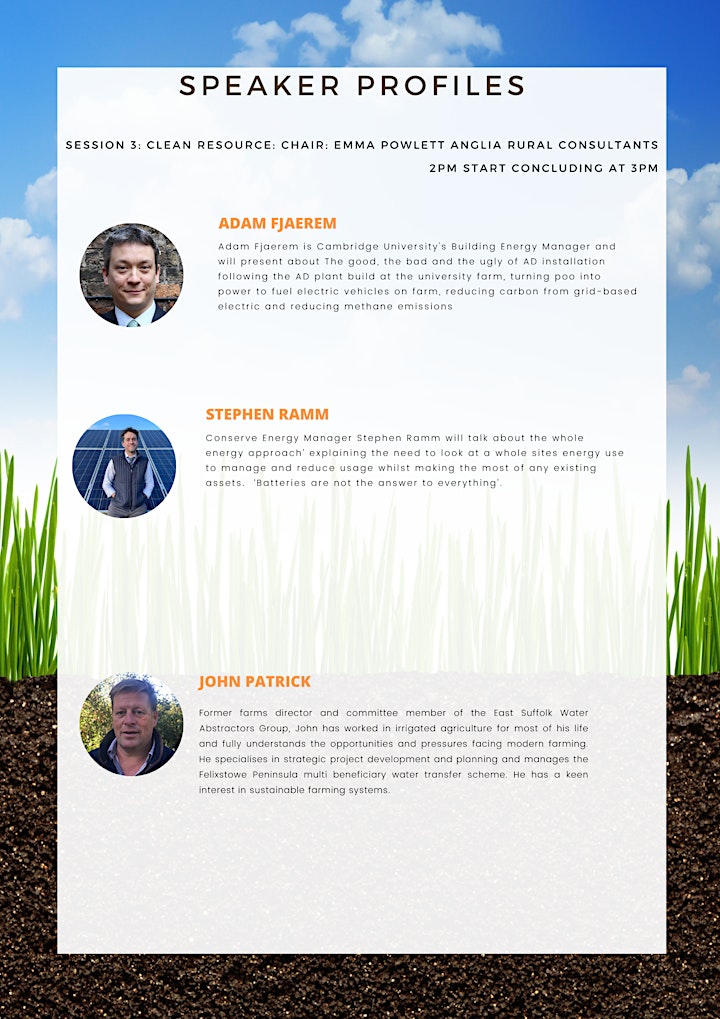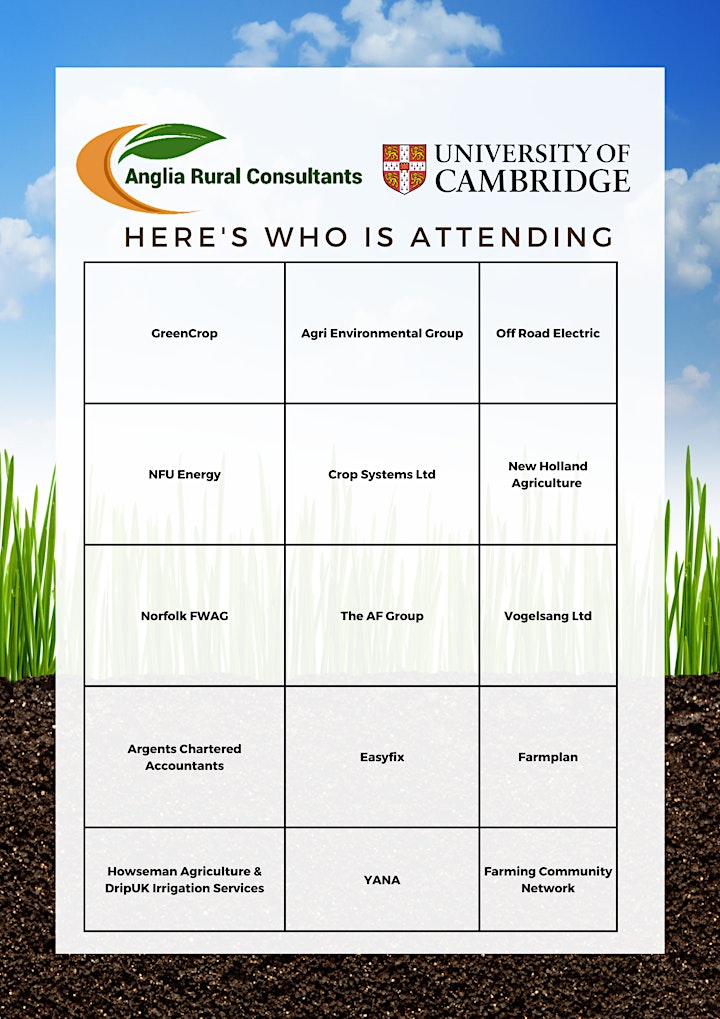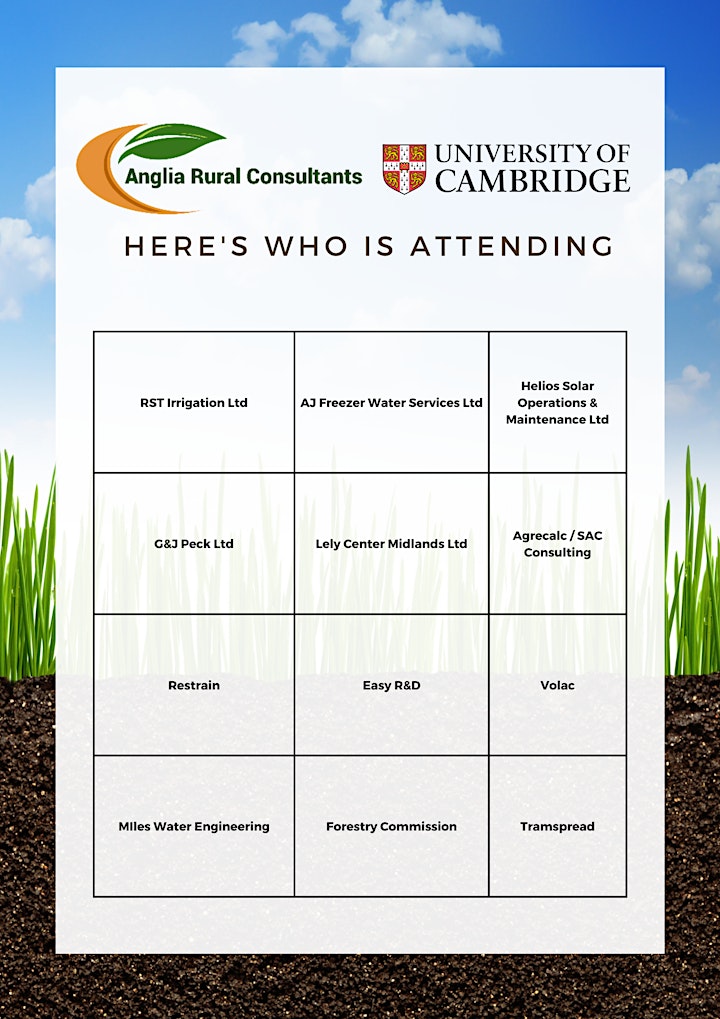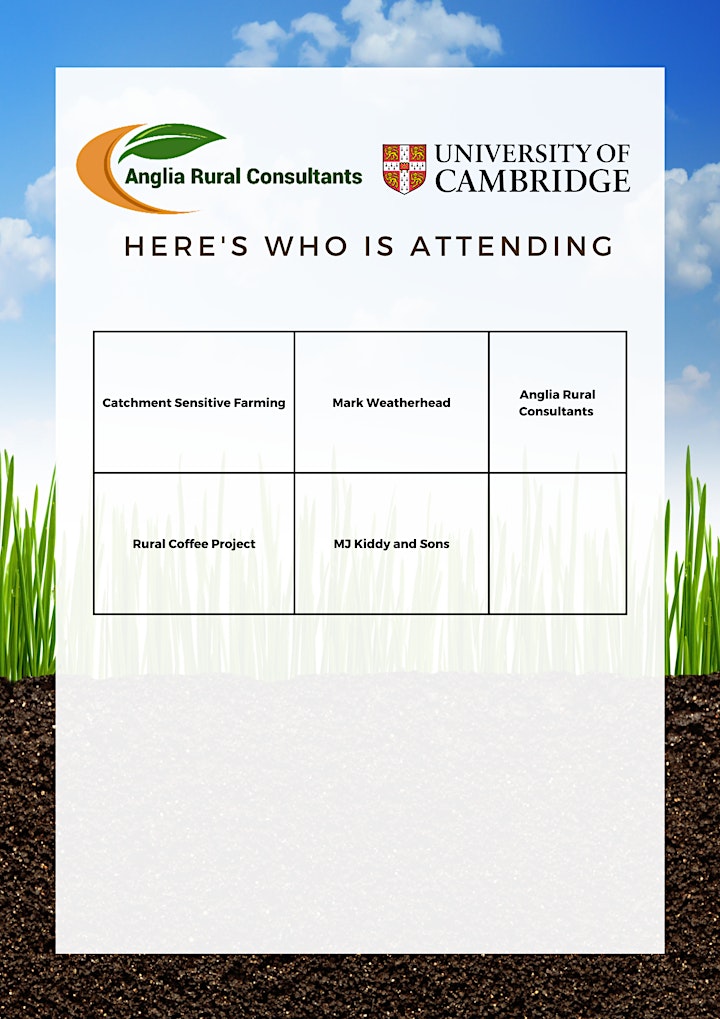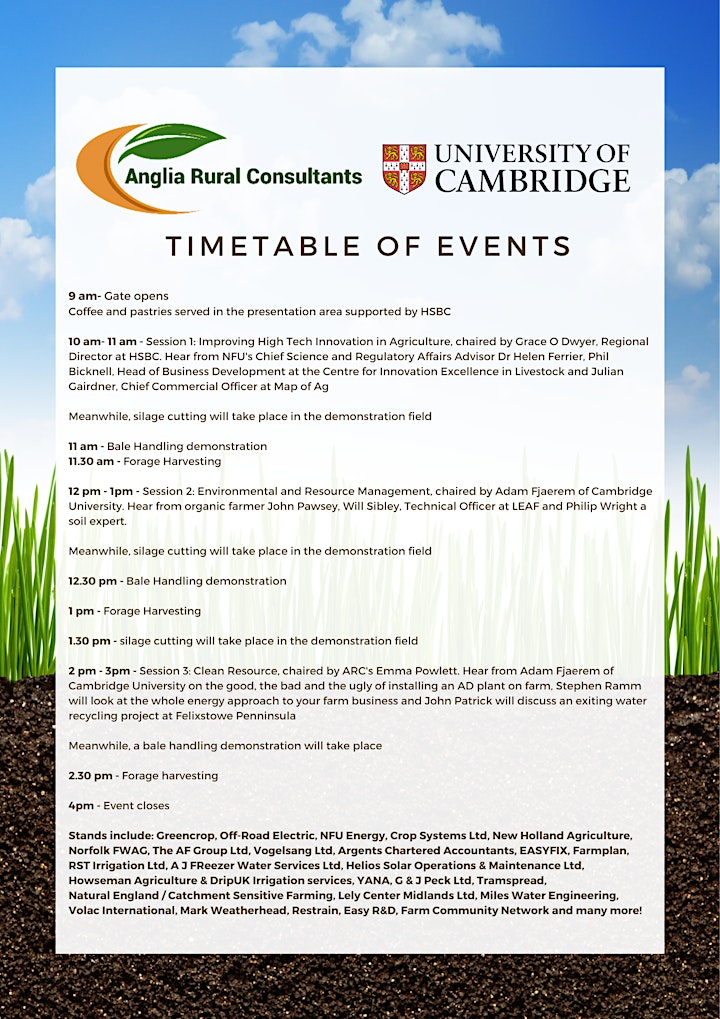 Date and time
Location
Cambridge University Park Farm
Park Farm
Madingley
CB23 8YW
United Kingdom