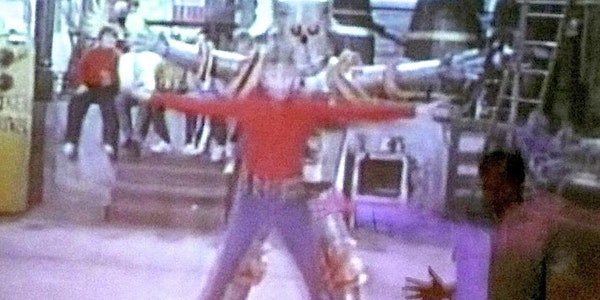 Feminisms and Technology: New imaginings for future care and well-being
Location
London South Bank University, CEREB (Centre for Efficient and Renewable Energy in Buildings)
K2 building
Keyworth St
London, SE1 6NG
Description
Speakers:
Dr Elena Marchevska, London South Bank University
Dr Christine "Xine" Yao, UCL
Abira Hussein, Independent Curator and Researcher
Dr Romy Gad el Rab, Hyphen-Labs
Chair:
Charlotte Frost, Furtherfield
Last year, The Culture Capital Exchange launched an Arts and Health Forum as a discussion and knowledge exchange platform for member researchers and staff as well as those working in the arts, cultural sectors and/or health related fields. So far the forum has hosted a number of events and supported the development of funding bids. It acts as a mini-hub within TCCE, creating informal spaces for researchers working broadly within these subject areas to share their research, connect with colleagues and share their work with new audiences.
This academic year, we are continuing the work of the forum with a series of activities over the coming months focusing on the following themes including:
March 29 Feminisms and Technology: New imaginings for future care and well-being
April 10 Culture Health and Well-being: Connecting research, policy and practice
June 18 Cyborg Futures
Feminisms and Technology: New imaginings for future care and well-being is a panel discussion that sets out to explore intersections between feminism, queer theory, speculative fiction, technology, care and activism.
We are doing so in order to challenge current narratives and practices and explore what notions of self-care, care for others and the environment may serve us best for the future.
Discussions will explore topics including Caring for the future: Dystopian Feminist Art at the Edge of a Collapsing World, The Right Not to Care: Insights from Feminist Techno-Orientalism, Nomad: Reconnecting Somali Heritage, Neurospeculative Afrofeminism; Using VR to Challenge Bias.

The event is aimed at researchers, artists and creative practitioners, working with or interested in radical approaches to arts, culture, health and well-being.