Description
Join us for the first London screening of Rêves d'Enfer on Monday 4th January at Old St.
The legend of the cobbles, the reality of suffering.
For young cyclists Paris-Roubaix is an existential race, which is run over the same course as the professionals, two months later. Nathan, Dylan, Jeremy and Tao dream about it.
They are between 19 and 22 years: an heir of a great Belgian cyclist family, a Northern French lad who knows every corner, as unpredictable gifted Brit and a talented climber of the French Riviera who in principle has no chance to shine!
Filmed in their day, they tell the irresistible attraction of the "Hell of the North".
A brutal test that reveals the deep character and chaotic journey of these four future champions.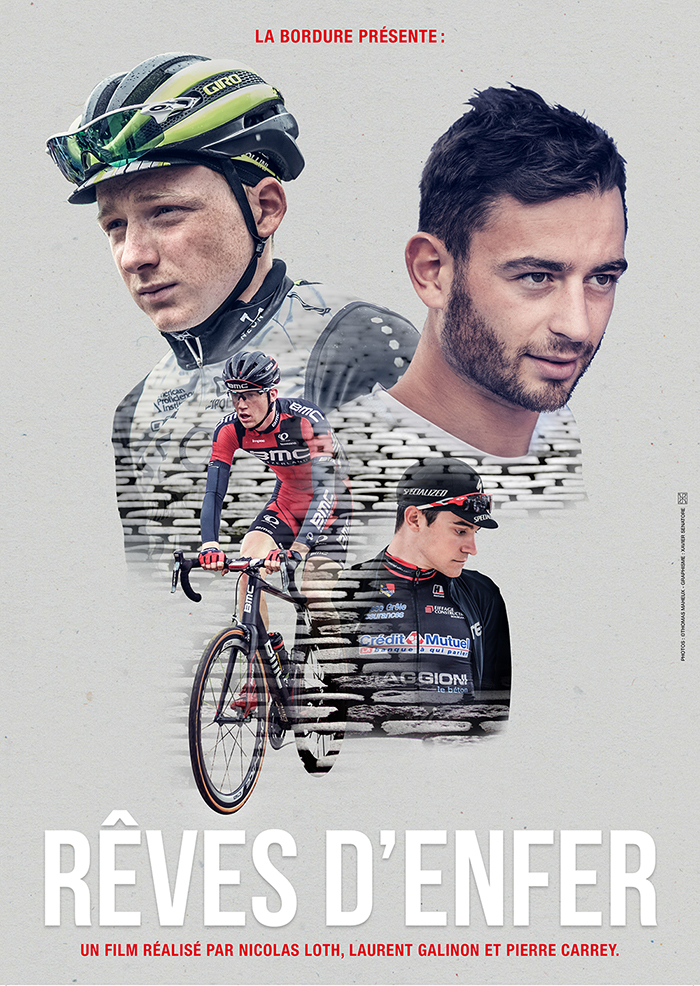 Supported by Cassette Media.
From 7pm.
FREE

Freshly prepared food, craft beers and Squaremile coffee available.
Look mum no hands!
49 Old Street
EC1V 9HX