The Meditation, Mindfulness and Creative Event.With The Sage that will change your mind. Special Guest : Ameet Of Light Spirit Body
About this event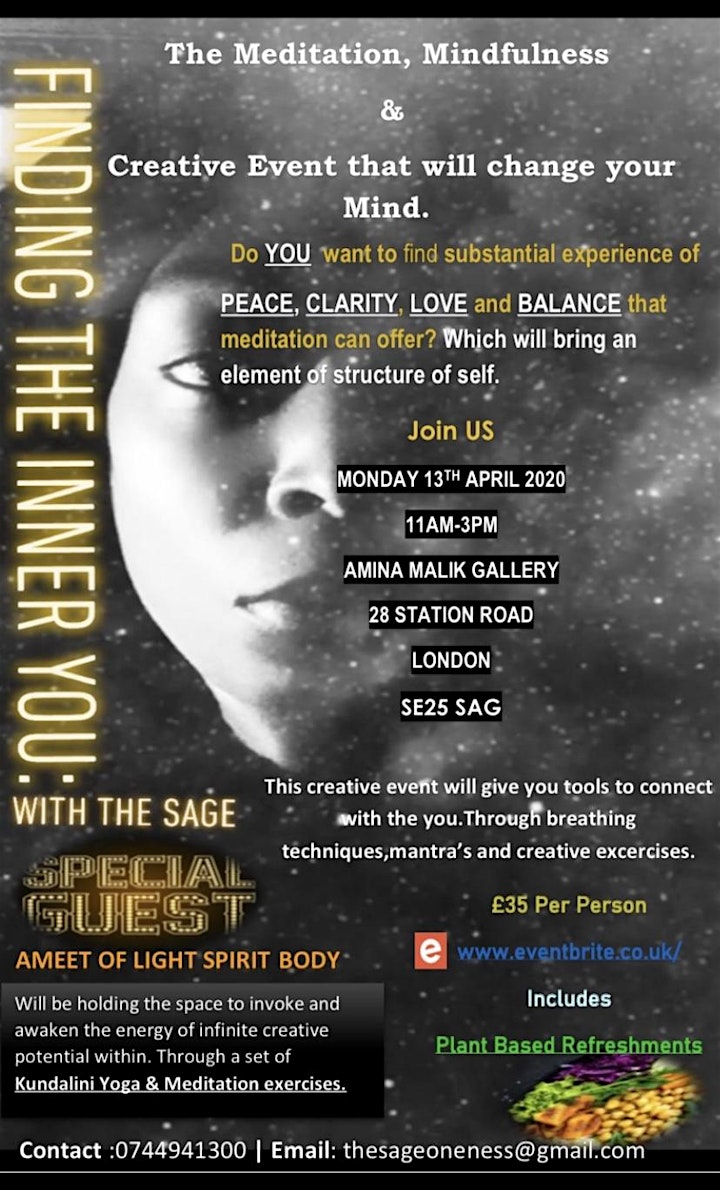 This event is for people who want to find substantial experience of : PEACE, CLARITY, LOVE and BALANCE that meditation and mindfulness can offer.Bringing an element of structure and understanding of self.
Without knowing our doctor within, how do we really know if we are growing in alignment with our MIND,BODY and SOUL?
This Creative Workshop, will give you the tools to connect with the YOU.Through Breathing techniques, Mantra's and Creative exercises that will change your mind.
Special Guest:
Ameet of Light Spirit Body.
Will be holding the space to invoke and awaken the energy of infinite creative potential within through a set of Kundalini Yoga & Meditation exercises.