About this Event
Incubators and Accelerators have made a significant contribution to and will continue to play a vital role in the Indian startup space. Some well known names include - Surge by Sequoia, Misfits by Orios Venture Partners, GSF, Microsoft Accelerator, CIIE by IIM-Ahmedabad, Venture Catalyst and Rise by Barclays.
Incubators/accelerators improve the probability of survival of early stage startups. The primary role of an Incubator is to help nascent companies get through the initial idea stage while an Accelerator's role is to catalyse the growth at a slightly advanced stage of a startup's lifecycle. From providing mentorship, sharing product expertise to networking and fund raising opportunities, incubators can help build a startup from the ground up.
As these startups scale from idea to product they start solving problems for the society, strengthen the relevant industry and eventually contribute to growth of the economy. Many of India's large startups themselves have been through an accelerator program.
Currently, India ranks third behind the US and China, when it comes to the number of incubators and accelerators. With the rise in the number of incubator/accelerator programmes and increasing competition amongst them, the onus will be on each incubator/accelerator to prove its value proposition and viability to build sustainable business models.
At our upcoming Finimize Community Roadshow event, we would like to discuss the changing role of incubators/accelerators and their increasing contribution to the startup ecosystem. Amongst other recent trends, we will be covering the below perspectives during our discussion:
Incubator/Accelerator perspective
• How has the role of incubators and accelerators evolved over time?; Growing competition amongst incubators/accelerators and how do they differentiate themselves; What are the key metrics used by incubators & accelerators to measure success?
Startup perspective
• What are the key offerings that a startup should look from an incubation/accelerator program?; Equity dilution appetite; Choosing the right incubator/accelerator
Panel
Siddhartha Ahluwalia : Co-founder@ SHEROES & 100X Entrepreneur Podcast; Head of Community at Prime Venture Partners
Siddhartha is the Head of Community at Prime Venture Partners and recently started his own podcast - 100x Entrepreneur through which he covers the journey, habits and mindset of the most successful venture capitalists, investors and professionals. He was CEO@Babygogo, a mom & baby healthcare platform which was acquired by SHEROES, the largest community for women in India. Siddhartha served as Co-founder and Head of Strategic Partnerships at SHEROES. Siddhartha's LinkedIn bio says "My purpose in life is to positively impact 1 Billion people, to help them grow and reach their maximum positive potential". He sure is passionate about building scalable ventures.
Abhishek Goenka : CEO & CFO@CoWrks
Abhishek Goenka is currently the CEO & CFO @CoWrks and the CEO of the RMZ Family Office. He is also the CIO @CoWrks Foundry which is the CoWrks accelerator program. With an experience spanning over 25 years, Abhishek Goenka has worked with leading consulting firms like PwC, EY, Andersen and BMR Advisors. Previously, with PwC and BMR, he was actively engaged in advising families in setting up a governance framework and also on succession planning. A chartered accountant by profession, he has dabbled in the areas of financial planning, financial structuring, fundraising, investments, taxation and corporate re-organization.
Salil Agarwal : WeWork Labs, South India (Panel Moderator)
Salil has donned many hats in his professional journey - he's been an entrepreneur, a consultant, an angel investor and now a startup mentor. With WeWork, Salil helped setup WeWork Labs in South market, a pseudo accelerator for early stage startups. He was part of the founding team of Oravel, now OYO Rooms, and was instrumental in pivoting the idea from that of Oravel to OYO, and helping raise its first institutional investment. Post doing consulting in India and Middle-East with PwC Strategy, Salil finished his graduation from Indian School of Business. Salil is associated to a number of startups in the ecosystem and is enormously interested in global startup markets, especially in the consumer tech space.Salil is an amateur electronic music producer and has a collection of some of the most scintillating deep house soundtracks. Salil is a serial entrepreneur; venture capital enthusiast, traveler and a fantasy-fiction reader.
Venue Partner:
WeWork Labs is The We Company's global platform for early-stage start-ups and forward-thinking enterprise companies. We empower inventive humans and organisations to shape the present and influence the future. We start with thoughtfully designed spaces that inspire our global community of entrepreneurs to experiment, collaborate and grow. Within these spaces, we foster meaningful connections between start-ups and the educational, mentorship and financial resources needed to drive their businesses forward.
Title Sponsor:
Budstart is a global innovation program of  Innovation Brewery - AB InBev to accelerate its digital transformation journey.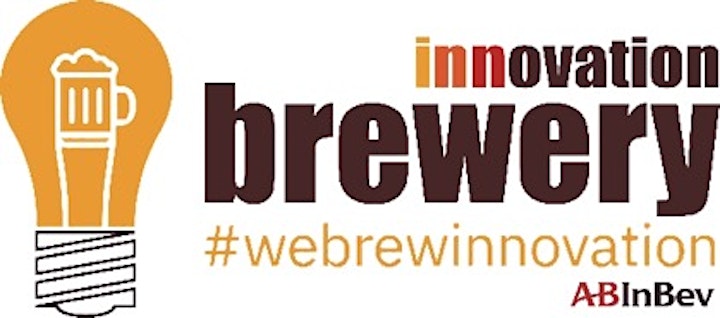 #innovationbrewery
Media Partner:
Dialogue Room is a platform providing hands-on tools to understand; Business & Finance and Health & Wellness to foster professional and personal growth of entrepreneurs & professionals.Learn smart, learn quick with the help of our experts, ranging from CXOs to entrepreneurs, established psychologists to renowned lawyers.Learn more on www.dialogueroom.co.in and say hey on Insta @dialogueroom

Finimize
Our mission at Finimize is to empower you to become your own financial adviser by giving you the information and tools you need to make smart investment decisions. Sign up to the daily newsletter or download the app today.