Description
At The Wellscene we do yoga differently.
Our pop-up events are about more than just a yoga class. We pop-up at gorgeous locations around town and serve drinks after class to give you a healthy & fun alternative to going out! An evening with The Wellscene is about doing something good for your body and surrounding yourself with positive, happy people whilst doing so. We move, sweat and connect.
Simply put: we like our sweat with a side of social (and a well-filled goodie bag, #justsaying)
On 22nd March we're teaming up with Lululemon Ambassador Chris Magee and our fave design hotel St Martins Lane for a very special Inversion Edition of Flow in the Dark. Chris heads up yoga at Psycle and is known for his strong dynamic vinyasa flow and love for being upside down. If you are an inversion junkie or new to the practice come and join us to turn your world upside down.
Hang around for a little while after class, as we'll be treating you to a post-yoga smoothie or cheeky glass of wine or beer (your choice). Just because you want to stay healthy and fit, doesn't mean your social life needs to go down the drain!
If you'd like to, you'll also get a nicely filled goodie bag with some of our favourite healthy drinks and snacks. Our goodie bags are typically worth £15 - £20, and you can get your hands on one for a meagre £5. Here's what one of our recent goodie bags contained: Equinox kombucha, MoreVits sparkling water, LoveRaw mylk, Waterworks watermelon water, Clearspring buckwheat & quinoa rice cakes, Karma Bites popped lotus bites, By Louise hairband, Metcalfe sweet 'n salt popcorn, Urban Fruit dried strawberry, Livia's Kitchen raw millionaire bites, Ombar raw coco mylk chocolate, T+ immunitea green tea and Hurraw lip balm.
So get ready for a feel good evening that, by the way, also makes you do good as we'll donate £1 of your ticket to Cool Earth, a non-profit organisation that does incredible work to fight deforestation - one of the leading causes of climate change. Here at The Wellscene we care about our planet and we feel passionate to contribute where we can!
SCHEDULE:
6:30 - 7:00pm doors open + DIY face painting
7:00 - 8:00pm Inversions and flow with Chris
8:00 - 9:00pm social hour
POST-YOGA DRINKS MENU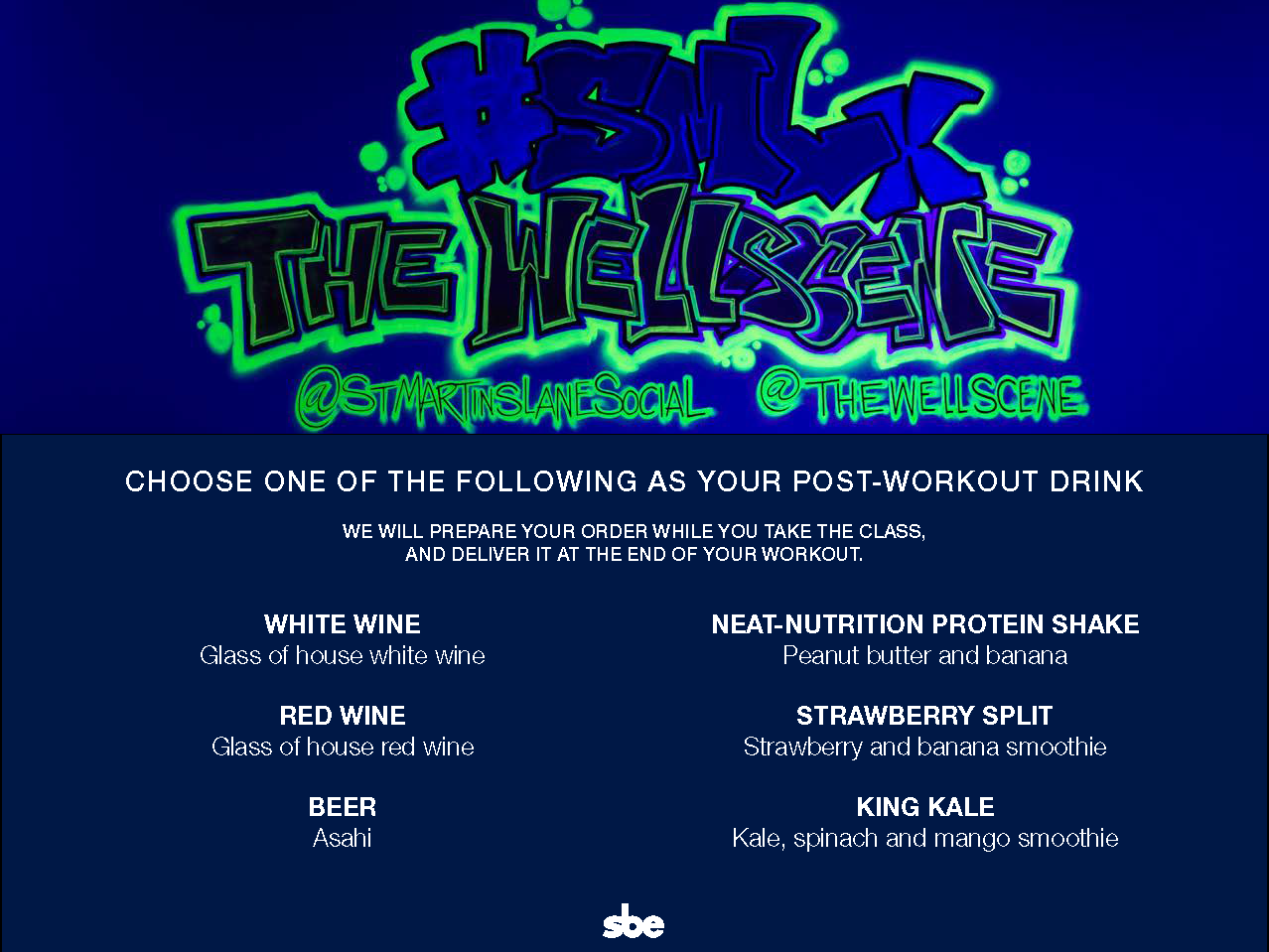 ---
Please note: tickets are refundable up to 30 days before the event, after that they're non-refundable