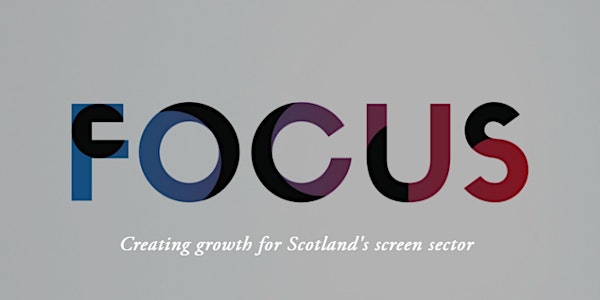 FOCUS: Edinburgh Launch Event and Film Finance Masterclass with Amanda Pyne...
Event Information
Location
Evolution House Boardroom
Evolution House
78 West Port
Edinburgh
EH1 2LE
United Kingdom
Description
You are invited to attend the launch of FOCUS, a new initiative to provide expert sector specific business support to screen production companies working in Scotland.
FOCUS is delivered by Film City Futures in partnership with Scottish Documentary Institute, and supported by Creative Scotland and Scottish Enterprise.
Participating companies will have access to funding to work with experts specialising in a range of areas across the screen industry, to achieve business growth and equip them to take advantage of the evolving opportunities for content creators in an ever-changing market.
This event is open to all companies operating in the Scottish independent prodution sector that may be interested in finding out more about FOCUS before applying.
The event will also include a masterclass in film finance and distribution by Amanda Pyne, founder of AP Consulting.
Amanda has worked in film finance, distribution, royalties and recoupment for over 20 years. In 2011 she set up AP Media Consultancy Limited, specialising in managing film recoupment income on single projects or film portfolios, and international and studio distribution audits. Amanda also provides production finance analysis of new projects; advising on financing and recoupment structures, distribution and sales agency deals, and collection agreements.
The event will include an opportunity for Q&A and networking.
Refreshments will be provided.
Date and time
Location
Evolution House Boardroom
Evolution House
78 West Port
Edinburgh
EH1 2LE
United Kingdom