Event Information
Refund policy
Contact the organiser to request a refund.
Eventbrite's fee is nonrefundable.
Sir Kenneth Branagh hosts a quatrain of theatrical Dames and Knights of the realm for an evening of intimate chat, with you as the guests.
About this event
Lockdown Theatre, in association with Acting for Others, presents: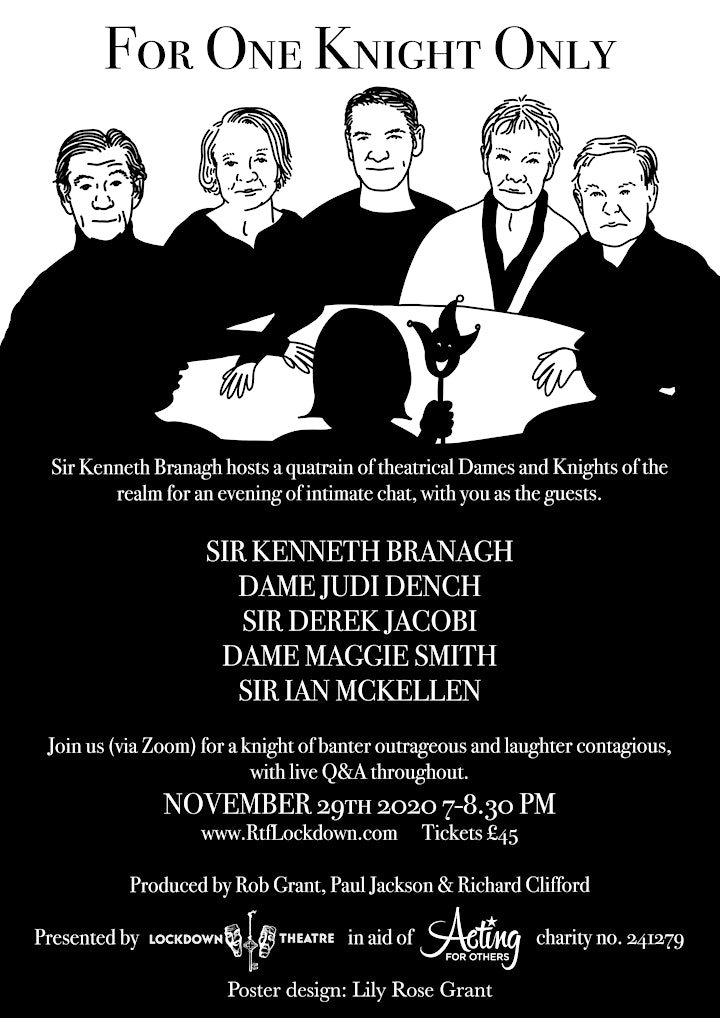 Join us (via Zoom) for a knight of banter outrageous and laughter contagious, with live Q&A throughout. Sir Kenneth Branagh hosts a quatrain of theatrical Dames and Knights of the realm for an evening of intimate chat, with you as the guests, featuring:
SIR KENNETH BRANAGH
DAME JUDI DENCH
SIR DEREK JACOBI
DAME MAGGIE SMITH
SIR IAN MCKELLEN
NOVEMBER 29TH, 2020
7 - 8.30 PM
Tickets £45
To kickstart the festive season, we're offering something a little different from our usual productions this time, and anyone who has attended one our Q&As will tell you, this exclusive treat will delight theatre lovers the world over. These chats are always revealing, surprisingly intimate, and it's a rare delight to spend time in the company of stage and screen legends.
Tickets are limited, and our previous productions, Samuel Becket's A Bit of Waiting For Godot, Noël Coward's Private Lives, and Tom Stoppard's The Real Inspector Hound have raised over £112,000 for the performing arts. Join us for a peek behind the stage door, for a delightful evening of repartee and badinage with a quintet of national treasures.
PRAISE FOR LOCKDOWN THEATRE'S THE REAL INSPECTOR HOUND
Theatre Weekly: "This one-off live table read of The Real Inspector Hound was pure magic, thanks in the main to the outstanding cast, but also to Stoppard's ability to write one hell of a farce." 5 stars
The Independent: "All the performances were well pitched for Zoom – appropriately heightened for the thespy world of the play, but with the actors simply sat at home rather a bells-and-whistles production, we also got the human side of these archetypes – crisp pastiche, instead of overindulgence." 4 stars
Broadway World: "There is great simplicity in this way of experiencing a play, as there is little to concentrate on except the words. It is not trying to be a substitute for live theatre, but it is an innovative and very enjoyable piece of entertainment." 4 stars
British Theatre Guide: "Not only is it great fun but the script also benefits from Tom Stoppard's legendary rich use of language and delight in sending up a minor art form that is often taken too seriously and therefore fully deserves to be lampooned."
PRAISE FOR LOCKDOWN THEATRE'S PRIVATE LIVES
The Independent: "The intimacy of performing to a computer, rather than a theatre audience, created a refreshingly different Coward – understated, with a keen awareness of the emotions behind those mannered quips."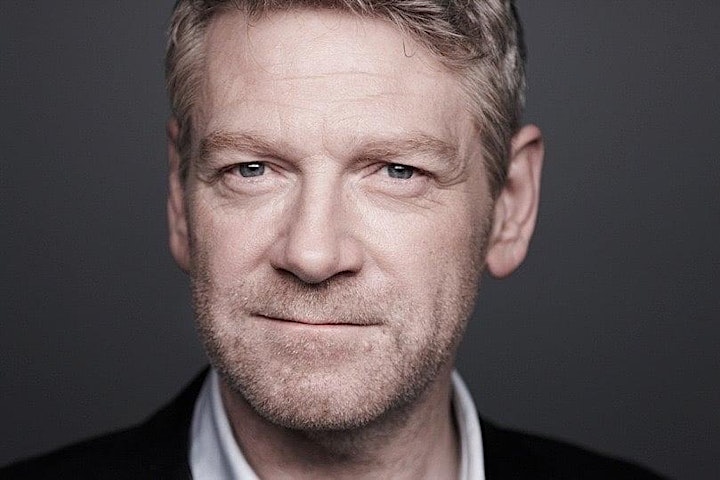 Sir Kenneth Branagh
Sir Kenneth Branagh (better known as 'Chuckles' to his Wittertainment friends) is an Oscar and Golden Globe-nominated actor, producer, writer and director, with film credits including Murder on the Orient Express, Mary Shelley's Frankenstein & Dunkirk, and television credits including Wallander, Shackleton and Conspiracy. In 2001, he directed The Play What I Wrote in both the UK and Broadway, and two years later, starred in the Royal National Theatre's production of David Mamet's Edmund. He formed the Kenneth Branagh Theatre company in 2015 and staged a season of five shows at London's Garrick Theatre that year. He has been nominated for four Academy Awards, four Golden Globes and awarded the BAFTA TV award for Best Actor in 2010 for his role in Wallander. He's also very good at Shakespeare.
Sir Kenneth Branagh's image appears courtesy of Johan Persson.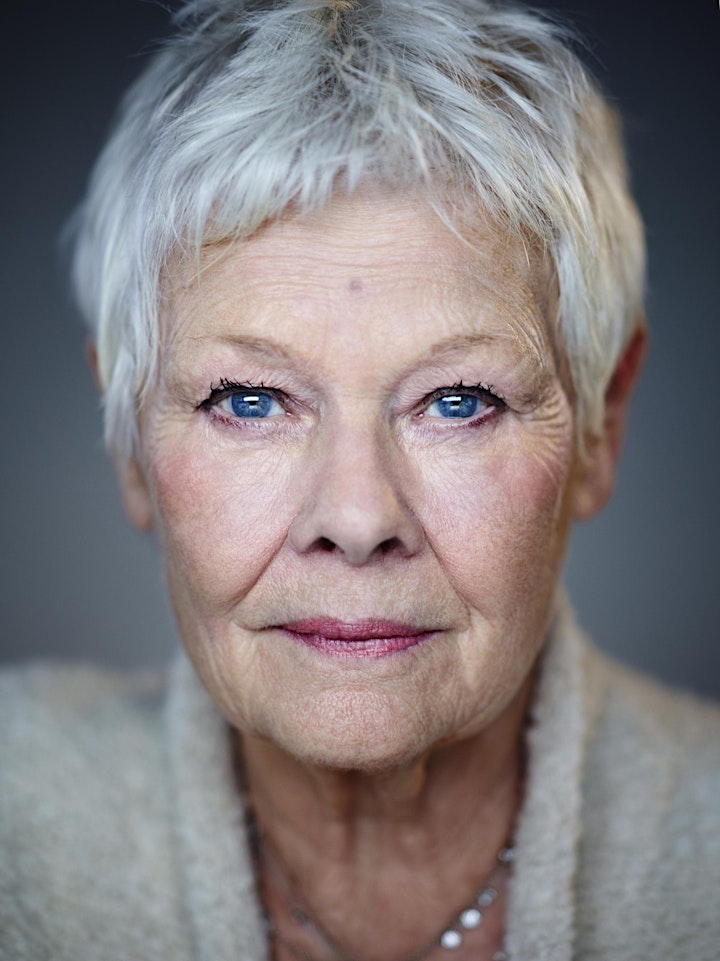 Dame Judi Dench
Oscar and Golden Globe-winning actor with film credits including Notes on a Scandal, The Best Exotic Marigold Hotel and Chocolat. Her television credits include Cranford, Angelina Ballerina and As Time Goes By, where she appeared as Jean Hardcastle in 67 episodes over 13 years. With a career in theatre spanning over 63 years, she most recently appeared as Paulina in The Winter's Tale at the Garrick Theatre in 2015, and has enjoyed successful performances in A Midsummer Night's Dream at the Rose Theatre, Kingston, Filumena at the West End's Piccadilly Theatre, and The Seagull at the Royal National Theatre. She won a Best Supporting Actress Oscar in 1999 for her performance in Shakespeare in Love and has been nominated a further six times. She made her stage debut at junior school, where she played a snail.
Dame Judi Dench's image appears courtesy of Robert Wilson.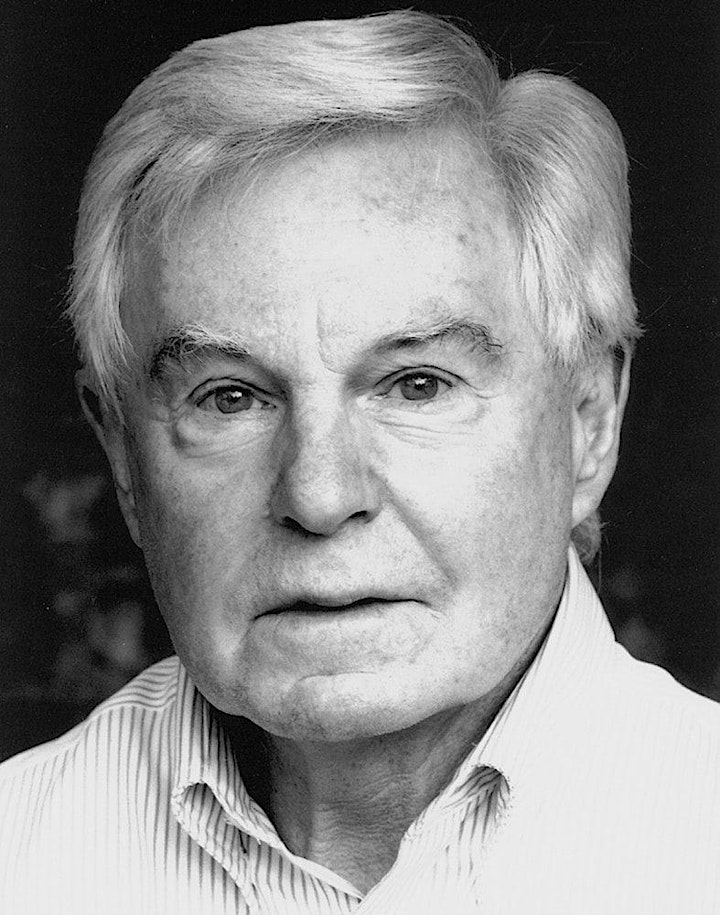 Sir Derek Jacobi
BAFTA-winning and Golden Globe-nominated actor with a career in film, television and theatre spanning over 60 years. His film credits include Gladiator, Gosford Park, Last Tango in Halifax and Dead Again, while his extensive TV credits include the award winning I, Claudius, as well as Doctor Who, Inside Number 9, and The Crown. As a veteran of British theatre, he made his 1986 West End debut as Alan Turing in Hugh Whitemore's Breaking the Code and has twice been awarded the Laurence Olivier Award; first for his performance in Cyrano de Bergerac and later for his performance as Malvolio in Twelfth Night at the Wyndham's Theatre. His other notable achievements include receiving a Tony Award for his performance in Much Ado About Nothing and a Primetime Emmy Award for The Tenth Man.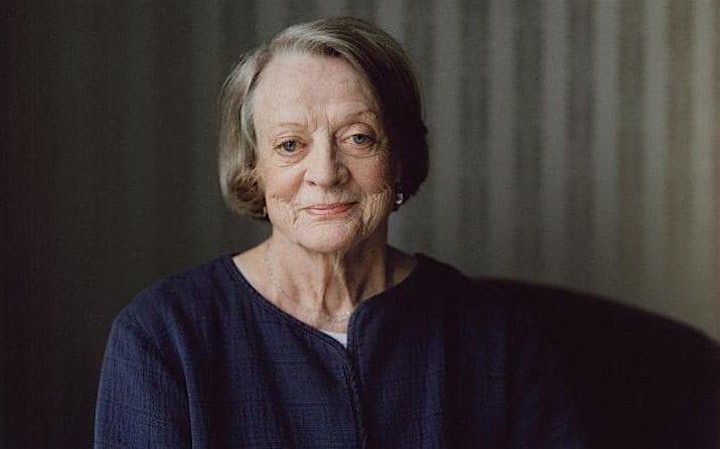 Dame Maggie Smith
Oscar-winning actor with film credits including Gosford Park, The Best Exotic Marigold Hotel and the Harry Potter series. Her television work includes Downton Abbey, David Copperfield and Talking Heads. Throughout her extensive theatre career, she has appeared in over 78 individual productions, including The Lady in the Van at the Queen's Theatre, Lettice and Lovage at the Globe Theatre and Private Lives on Broadway. She was the recipient of a Best Actress in a Leading Role Oscar in 1970 for her role in The Prime of Miss Jean Brodie and was awarded the Best Actress in a Supporting Role Oscar in 1979 for California Suite. With a further four Academy Award nominations, she is also the winner of three Golden Globes, four Primetime Emmys and seven BAFTAs. Rather confusingly for our purposes, she has been portrayed several times by Sir Ian McKellen on various chat shows, including Saturday Night Live and The Graham Norton Show.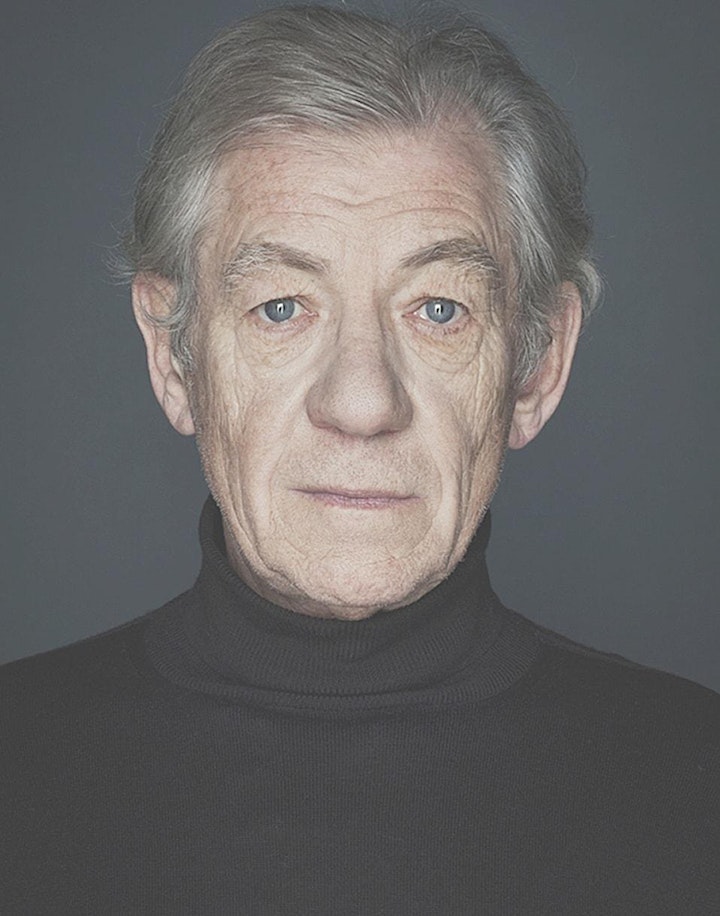 Sir Ian McKellen
Golden Globe-winning actor, writer and activist with film credits including The Golden Compass, X-Men and Cats. On television, he has played himself in both Extras and The Simpsons, and he has played other people in Doctor Who, Rasputin: Dark Servant of Destiny and the ambitious reimagining of The Prisoner. In 1999, he was nominated by the Academy for Best Actor in a Leading Role for his performance in Gods and Monsters, which is, in the opinion of this biography writer, a severely underrated film and one you should rush out and watch immediately. He has been nominated for two Academy Awards, five Primetime Emmys and four BAFTAs. He has an unexplained penchant for impersonating Dame Maggie Smith, and we are also told that he made several appearances as a wizard in a series of popular fantasy films that were made in New Zealand.
Sir Ian McKellen's image appears courtesy of Sam Christmas.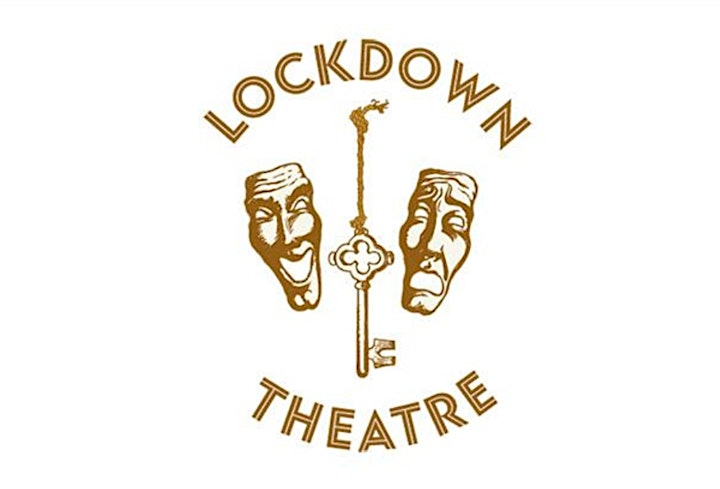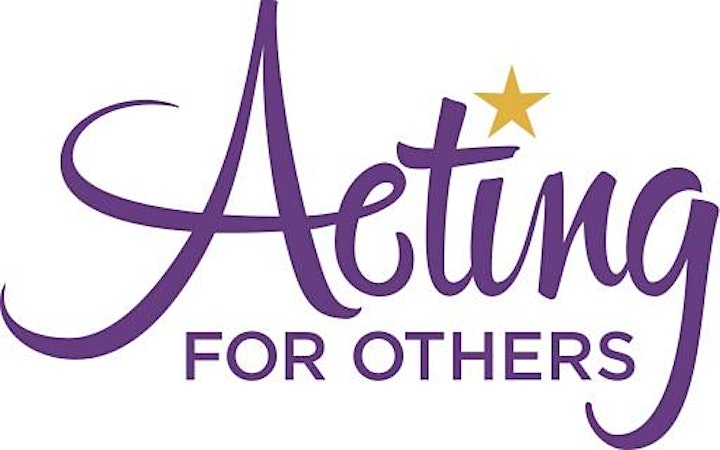 Many industries are under threat in these troubled times, but the entertainment industry is facing an existential crisis. We simply don't know when, or even if, theatres will be able to accommodate audiences safely in sufficient numbers to make productions viable again. Theatres are closing, good theatres, and may never reopen their doors.
We at Lockdown Theatre want to do what we can to help safeguard and preserve our rich national heritage of theatre, and give it as healthy a future as possible, so all funds generated by this production will be donated to Acting for Others.
Acting for Others provides support to all those who have worked professionally in the entertainment industry, whether onstage, backstage or front of house, and includes commercial musical theatre dancers, comedians, cabaret artistes, directors, and even producers! The charity dispenses more than money; applicants' needs vary and may not just be financial – in these unprecedented times a simple telephone call can help relieve a sense of isolation and despair. The charity also assists with benefit and welfare advice.
All proceeds from this event will be entirely channelled to help those in the industry during this pandemic. Every £ received will go directly to those in the greatest need. Should you wish to further donate to Acting for Others, you can do so at JustGiving.
Join us for an evening of classic comedy and chat.
Date and time
Location
Refund policy
Contact the organiser to request a refund.
Eventbrite's fee is nonrefundable.