Sales Have Ended
Registrations are closed
The registration is now closed. You can still watch the event streamed on YouTube in near real time. Please refer to information provided on the event WEB site at https://arts.rfsat.com
Sales Have Ended
Registrations are closed
The registration is now closed. You can still watch the event streamed on YouTube in near real time. Please refer to information provided on the event WEB site at https://arts.rfsat.com
Forced Memories is an international tele-performance artwork uniting emotions and memories of artists locked down in a middle of a pandemic.
About this event
Forced Memories is an international domestic tele-video-performance art project created in order to unite the emotions and memories of locked down artists from around the world in the middle of the pandemic. This project has been created as a reaction to the unique human isolation that the planet went through during Covid-19 crisis.
Artists from Greece, Canada, Argentina, Sweden, UK, and France inspired by Beckett's confined and socially disabled characters, each decided to perform the sentiments of their memories during Covid-19 trying all together to sculpture the One human of nowadays; attempting to envision the One human after the locked down.
This artwork is a contemporary «memory recorder» of a global human; a lonely, locked down universal individual. These memories, created by a team of artists, are merged and interconnected, come to life and die on an electronic platform, in an intangible place to seek communication and create a contact with their untouchable global world, before the arrival of their oblivion.
Forced Memories is a study in surrealism; an attempt towards the freedom, a human effort to escape from her/his own prisons. In a locked-up globe, our memory cannot be free. We needed to experience a pandemic in order to realize it; and this is surreal. We are obedient global citizens fed by mass media and raised as agents who transmit images and expectations. We have always been locked up, raised with forced memories and choices that we have never decided for ourselves. Forced Memories is a project that seeks to create the human with free recollections. Isn't this surreal?
The performance art event will take place on the 11th of July 2020 at 21.00 EEST. Artists will stream their artwork via ZOOM Webinar platform and will be there for an open discussion with their audience, afterwards.
After the first screening of the event, "Video Art Miden" will host the video of the collaborative performance art on Miden's YouTube channel, between the 15th of July and 30th of August 2020. For more information regarding the screening by Video Art Miden please refer to its portal at http://www.festivalmiden.gr and/or its YouTube channel at: https://www.youtube.com/channel/UC8ly7FIRWx2-fXyrAulY-DQ.
The project will be also streamed from the YouTube channel belonging to the Theatre Studies Department of the University of Peloponnese, located at the historic city of Nafplion in Greece: https://www.youtube.com/channel/UCaMyJsT73fLjLMq_8Z7Pgkw
Forced Memories Participants
Emmanouela Vogiatzaki: Greece
Tina Memou: Greece
Anna Birch: UK
Yiouli Garofalaki: Greece
Kostis Georgakopoulos: Greece
Katerina Diareme: Greece
Kathleen Irwin: Canada
Mariana Kutulas Vrsalovic: Argentina
Natalia Patrineli: Greece
Eva Reichberg: Sweden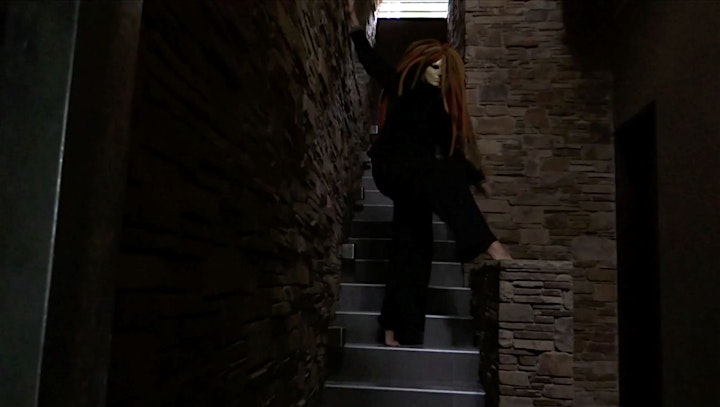 Organiser of Forced Memories
Research for Science Art and Technology (RFSAT) Limited is a non-profit SME organisation, established in Ireland in 2018 with international offices in Sheffield (UK) and Athens (Greece). 
RFSAT supports Arts through Science, having established a Media Technologies for Arts and Culture group in 2018, aimed at applying company's technologies in all aspects of Performing Arts and Entertainment, from Theater and Dance to Multimedia Performances, Future Cinema beyond HD, 3D immersive television and future gaming. In this context RFSAT targets future entertainment without disregarding potential application for e-Education, e-Entertainment, e-Tourism, e-Health and other areas. Its most recent activities focus on promotion of technology transfer to Performing Arts for the benefit of the Artistic communities.