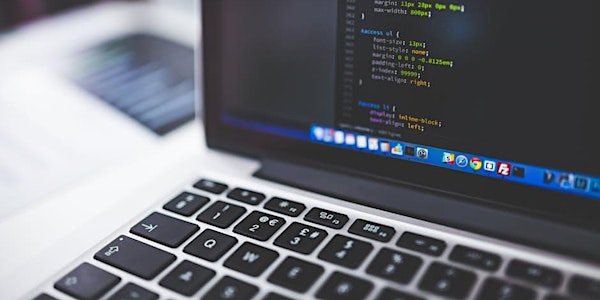 Free funded by SAAS Full Stack - Web Application Development Course Glasgow
Location
IT Professional Training (ITPT)
50 Darnley Street
Pollokshields
G41 2SE
United Kingdom
IT Professional Training are offering you the chance to join this free Web Application Development Full Stack Developer Course
About this event
*Please note that you must be a resident in Scotland to join this course and use SAAS part-time funding. More information on this is below.*
IT Professional Training Glasgow are now offering you the chance to join this FREE (fully funded by SAAS) Web Application Development Weekend Course at our training centre in Glasgow. Students also have the option of attending this course from home as a virtual learner.
This course will train you to become a Full Stack Developer
This part-time, tutor-led course is free for people who qualify for SAAS part-time funding grant and you will not need to pay this grant back to SAAS.
For SAAS funding eligibility:
1. You have to be a resident of Scotland
2. Either employed and earning less than 25k a year or can be unemployed as well3. Have not used the SAAS funding in this Academic Year.
Course Information:
Start Date: Saturday 30th July 2022
Day: Every Saturday for 18 Weeks 
Time : 9:00am to 1:30pm. 
Prerequisites: No programming experience required to join this course. 
Please note that this class is limited to 7 students so if you are interested, please contact.
Introduction:
This is an 18 weeks course that provides the required knowledge and skills to design and build a complete web application and become a Full Stack Developer. This Web Development course is quite comprehensive and suitable for you even if you have zero programming experience, this course will take you from beginner to mastery.
You'll be learning the latest tools and technologies that are used in large companies such as Apple, Google and Netflix.
The course will build your website programming knowledge while making real-world websites and web apps.
 The features of the course includes practical exercises and labs, easy to understand lessons. This course is adequate to provide trainees with the required knowledge and practical skills to be a Full Stack Web developer.
For more information on the course, please contact or visit our website.
https://www.itpt.co.uk/course/web-application-development-full-stack-developer/
Modes of Learning Available:
You have the option of undertaking this course via following learning modes:
1.) Face to Face Classroom based Learning: You will attend the class each week on the day and time mentioned above.
2.) Virtual Learning: Live traditional face to face class will broadcast to all virtual learners each week on a specified time.
3.) Blended Learning: Mixture of Face to face and Virtual learning (must inform when joining the course.
4.) eLearning / self paced. You will complete the course work via a online eLearning kit and not have to attend the tutor led lessons each week. This is a self-paced version of the course and you have access to the eLearning kit for 1 year.
Ticket Description:
This ticket logs your interest to join this course.
To study this course free, ITPT requires all interested students to complete SAAS PTFG application and ITPT course registration form. Please contact us to and we will be able to send this information via email.
Note: This course is fully funded by SAAS part-time funding and only eligible students will be able to join this course for free, please see below for the eligibility. If you are not eligible to get the SAAS part-time funding please contact us to discuss other options.
To check your funding eligibility:
Please follow the below link to check your course funding eligibility.
https://www.itpt.co.uk/funding-eligibility/
Course Enrolment:
To make an appointment to enrol in this course, click here to Book Course Registration/Consultancy Appointment.
We can send you the forms and information on how to complete them via email.
Contact:
Phone:
Edinburgh Office Number : 0131 552 5558
Glasgow Office Number : 0141 429 2922
Email: info@itpt.co.uk
website: www.itpt.co.uk