Description
It's time for another game jam! We'll all be getting together to spend a weekend making some games, having fun, and meeting new people. This time around the jam will be held in the lovely recreational space at Media Molecule in central Guildford, from Friday 15th September - Sunday 17th September.
We run these jams on a regular basis - roughly once every few months - so if you're unable to attend this one then keep an eye out for future jams! Details and discussions can all be found on our lovely Facebook group page.

The theme:
Other Worlds


Theme info:
Wells in Woking is a series of events held throughout September to celebrate the life and works of H. G. Wells, who lived in Woking while writing some of his most well-known novels. This jam is running alongside those events, to help further spread the spirit of Wells' works: exploration, science, and looking to the stars.
The goal is therefore to make something which embodies the idea of exploring the unknown: seeing strange and distant worlds, embracing the new, or delving into the weird and wonderful things that lie outside the realms of our day to day lives.
Sponsor:
The jam is very kindly sponsored by Women in Games with Google, who are providing us with some food to help keep us nourished and full of energy for the jam! They do some amazing work in the industry, all of which you can read about fully on their website or on Twitter.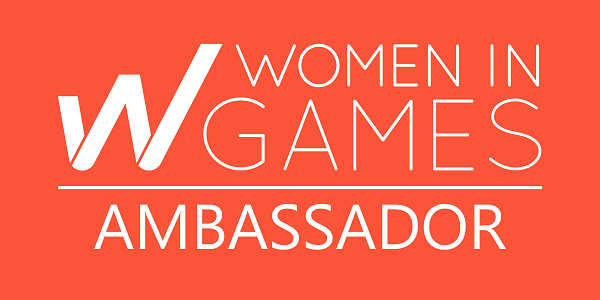 The Awards:
This time around, we'll be trying something new: we've got some awards categories, judges, and perhaps even prizes! More info on judges/prizes will go up as we get closer to the event.
The jam is still strictly a fun-first event; there's no pressure to compete. If you come along and have fun, you've done the jam right! However, for those that want extra incentive, we'll have some awards for:
The Jury Award: the judge's favourite.
Theme Award: for a clever interpretation of the theme.
Eye Candy Award: for strong visual design or aesthetic.
Acoustics Award: for creative or interesting use of sound/design/music/voice-over.
Comedy Award: for particularly funny gameplay/narrative/theming, or a particularly weird premise.
FAQ:
What time do I show up?
The jam kicks off on Friday evening at 8pm. The jam will not continue overnight; jammers are encouraged to go home and get a good night's sleep. This lets us all remain rejuvenated, upbeat, and in an optimal game-making mood! The schedule is:
Friday 20:00 - 00:00
Saturday 09:00 - 00:00
Sunday 09:00-18:00

We'll finish up on Sunday evening, leaving a little bit of time for everyone to show off their games, give others the chance to have a play, and maybe all grab a bite to eat or a drink afterwards!

Can I work in a team/on my own?
There are no restrictions on team size. Feel free to work on your own, bring a team along with you, or form a team with other jammers once you arrive.
Is equipment provided?
No, you'll need to bring your own equipment (laptops, drawing tablets, etc.), and your own software. Some food/drink will be provided by our main sponsor, Women in Games, but feel free to also bring your own, as our food budget will not cover every meal. Media Molecule is situated in the town centre, with a wide range of food options available just a short walk away (usually this is also a good excuse to get some fresh air and stretch your legs!).
How do I get in to the venue?
Access to the building is controlled via keycards. Shortly before the event, an email will go out to everyone who registered for a ticket with details on who to call to get in.
Anything else I need to know?
The jam will be operating under the GDC Code of Conduct to ensure that it is a welcoming and open space to anyone that wishes to attend. Please give this a read, and abide by it; those in breach may be asked to leave.
I have a question you haven't answered.
Not to worry: ask away on the Facebook group linked above, or on Twiter (@Kilo_bytes).