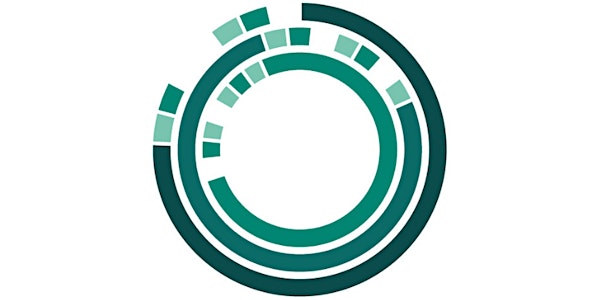 Get Real! Dealing with the Practical Challenges of Digital Preservation
Location
National Library of Ireland
Kildare Street
Dublin 2
Ireland
Description
Get Real! Dealing with the Practical Challenges of Digital Preservation
This event is fully subscribed: use the 'Register' button to add your name to our waiting list.
Join us in the National Library of Ireland on the 29th November to celebrate World Digital Preservation Day 2018.
Digital Preservation is an issue facing libraries, archives and other sectors in Ireland. The NLI's Digital Collection team recognise these challenges and we are bringing together the Irish Digital Preservation community for a morning of talks, discussion and networking.
Our keynote speaker is Lee Hibberd, Digital Preservation Officer at the National Library of Scotland. Lee will reflect on some of the common problems faced in Digital Preservation and share his real experience at NLS.
We will also be joined by some of the leading voices in Digital Preservation in Ireland:
Outline:
9.45-10.15 Registration
10.15-10.20 Housekeeping
10.20-10.30 Welcome: Sandra Collins, Director, National Library of Ireland
10.30-11.10 Keynote Speaker: Lee Hibberd, Digital Preservation Officer, National Library Scotland
Fear and Honesty in Digital Preservation: Reflections from the National Library of Scotland
11.20-11.40 Coffee Break
11.40-12.00 Della Keating, Assistant Keeper, National Library of Ireland
Get Real and Get Ready: Become a Place of Greater Safety
12.00-12.20 Kevin Long, Digital Archivist, Digital Repository of Ireland
What metadata do we need for digital preservation?
12.20-12.40 Aisling Keane, Digital Archivist, National University of Ireland, Galway
Advocating and Planning for Digital Preservation, One University's Experience
12.40-13.00 Raelene Casey, Digital Collections & Access Manager, Irish Film Institute
Digital Dissemination and Access at IFI Irish Film Archive
13.00-13.20 Questions and Discussion
13.20-13.30 Conclusion and Next Steps
Speakers' Biographies:

Lee Hibberd is the Digital Preservation Manager at the National Library of Scotland. He has worked for 19 years managing digital cultural data in the museums, galleries and library sectors including managing a team to deliver over 1 million digitised images, texts and videos online. Since 2013 he has worked to preserve access to more than 20 million digital objects in the Library's collections, created workflows and tools to increase automation and lower costs, and partnered with others to explore the potential of the Cloud and develop new digital preservation policies.
Della Keating works in Digital Collections at the National Library of Ireland and is an archivist. She started the web archiving programme of the National Library in 2011, and is currently working on a project piloting the collection of unique born digital material as part of the Library's strategic focus to implement new approaches to collecting born digital content for Ireland. Della has been working with library and archive collections in the public sector for over 20 years including the National Archives of Ireland.
Kevin Long is digital archivist at the Digital Repository of Ireland. His focus is on workflow and policy development for the management, curation and preservation of data. He works with DRI members to support the ingestion of their collections, and the further development of the DRI's metadata standards. Kevin is a professional librarian with a background in broadcast media archives and post production, and the humanities.
Aisling Keane is the Digital Archivist at the National University of Ireland, Galway, and works as part of the Library's Digital Publishing and Innovation Team to manage digital collections and promote digital scholarship. She is a professional archivist with an academic background in the humanities, and has previously worked at the Royal College of Surgeons in Ireland, and in Ireland's meteorological office, Met Éireann.
Raelene Casey has been working in the exhibition, access and preservation of film for over 15 years. In her current role in the IFI Irish Film Archive, she is responsible for the digital preservation, access and digitisation of the nation's moving image collections, and leads an innovative team engaged in the implementation of the Digital Preservation and Access Strategy for IFI. She has is co-author of the 2015 paper 'Future Proof: The Transition to Digital at IFI Irish Film Archive'. She was the Project Leader on the digitisation and restoration phase of the IFI Irish Adverts Project and the recently completed Loopline Preservation and Digitisation Project.
This event is aimed at archivists, librarians and others working with digital content whether born digital or the outputs of digitisation. Please note places are limited.
There are a limited number of tickets available to students.