Description
To coincide with the three-month Great Exhibition of the North, The Arts Society and its local groups are presenting a series of talks at the Tyneside Cinema this Summer.
Join us to hear to our expert Lecturers share their specialist knowledge about the arts, design and culture.


About the Talk:
After WW1, there was rejoicing in Paris, but there was also an uneasy feeling that once again this peace may not be everlasting. It seems the people of Paris decided to throw caution to the winds and simply enjoy the peace whilst it lasted. We consider the Paris of the time – the eccentric personalities and the visiting American jazz musicians, along with the five major artistic movements of the era. This lecture contains a lot of art history and sets our artists and their work within their time – and within the lively Paris of the Jazz age.
About the Speaker: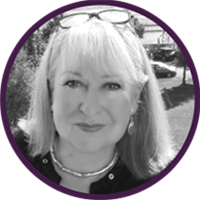 Linda Collins is a Lecturer for Historic Royal Palaces & National Trust. Linda is also a freelance lecturer at Tate Modern & National Gallery, London.
This event is part of the official 'Inspired By' programme, Great Exhibition of the North 2018.