Event Information
Location
MadLab
36-40 Edge Street
Manchester
M4 1HN
United Kingdom
Description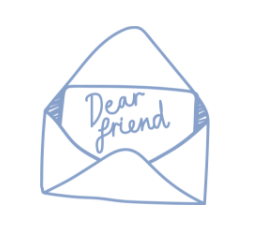 Dear Friend and Manchester Girl Geeks: Women in STEM and Medicine

Want to know who the first woman in space was? Or the first woman to graduate with a degree in Medicine? This workshop is for you! Dear Friend and Manchester Girl Geeks are exploring the many roles that women have played in the STEM field as well as in Medicine.

Come learn more about women such as Catherine Chisholm, Emily Roebling, or Kathleen Ollerenshaw and the roles that they played in their respective fields.

Know about a woman in STEM and Medicine who has not received the attention she deserves? Write a letter to her and raise her profile.

Don't know who to write to? No problem! There will be plenty of time and opportunity to find women who have contributed to STEM and Medicine and look up some information about them. We are very happy to assist in getting you started on this process, and the workshop will include a short research skills training session from librarian/knowledge manager Emily. NOTE: We will not be providing laptops/tablet, please bring your own if you wish to take part in the reasearch session

Take part and write a letter to a woman in STEM and Medicine and help correct the balance of history. We'll also have our usual tea and cake on hand to keep you going.

Dear Friend is a letter-writing project celebrating women who stood up for others, past and present. We're now welcoming submissions! Write a letter to support a woman who inspired you or who made a difference in an area of equality: such as the fight against slavery; racial discrimination; or the ongoing fight for peace. We'll digitise and transcribe it, put it on the website, and help raise the profile of whoever you think we need to celebrate. You can write anything from a postcard to a full letter, and hand-write or type it.


Date and time
Location
MadLab
36-40 Edge Street
Manchester
M4 1HN
United Kingdom