Description
Global Optimisation in Practice
Global optimisation deals with the theory and methods of finding the best possible solution of highly nonlinear optimisation models, in the presence of multiple local optima.
Nonlinear models are ubiquitous in many applications such as advanced engineering design, biotechnology, data analysis, environmental management, financial planning, process control, risk management, scientific modelling, and others. Their solution, therefore, often requires a global search approach.
Outline of Professor János D. Pintér's talk
We offer a very brief introduction to operations research and optimisation (as needed, for an audience of possibly diverse background). This is followed by presenting the global optimisation (GO) problem-class, illustrating its key technical challenges. Next, we highlight several important engineering and scientific GO applications that can be successfully addressed by currently available computing (model development and solver engine) systems.
GO Applications
Application of GO include acoustics equipment design, cancer therapy planning, chemical process modelling, data analysis, classification and visualisation, economic and financial forecasting, environmental risk assessment and management, industrial product design, laser equipment design, model calibration, portfolio management, energy models in computational physics and chemistry, process control, robot design, systems of nonlinear equations and inequalities, and wastewater treatment systems management.
Professor János D. Pintér, Lehigh University, USA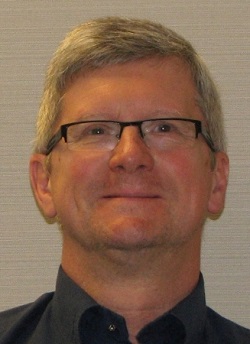 Professor János D. Pintér is a researcher and practitioner with over four decades of experience. His professional interests are related to computational optimization, data analytics, and operations research. His more specific main area of expertise is nonlinear optimization, including model, algorithm and software development, with a broad range of applications.
He received his M.Sc. summa cum laude in the area of Applied Mathematics/Operations Research from Eötvös Loránd University (ELTE), Hungary; PhD in Probability Theory/Stochastic Optimization from Moscow State University; and DSc in Mathematics/Global Optimization from the Hungarian Academy of Sciences.
Professor Pintér has written and edited ten books and he is the author/co-author of more than 200 articles, book chapters, proceedings contributions, book reviews, and technical reports. His monograph titled Global Optimization in Action received the 2000 INFORMS Computing Society Prize for Research Excellence.
Among other professional affiliations, he serves or served on the editorial board of the Journal of Global Optimization, the Journal of Applied Mathematics and Decision Sciences, Algorithmic Operations Research, and the International Journal of Modeling, Identification and Control. Currently, he is an editor of the book series SpringerBriefs in Optimization. He also served as Global Optimization vice-chair of the INFORMS Optimization Society, and as a member (later chair) of the Managing Board of EUROPT. Currently, he is a member of the Canadian and the Hungarian Operations Research Societies, INFORMS, and EUROPT.
This is a FREE IMI Academic Talk, open to all with a ticket.

Enquiries
Nia Fenn

01225 385245