Description

WE ARE BACK with the return of Glug Manchester #3 'I remember my first time...'
After another amazing successful Glug Manchester in July we are keen to lock in the next one, and bring you an even more jam packed event!
Do you remember your first time? We are a fan of firsts here at Glug, the first big idea, first successful projects, first job that paved a career or perhaps the first time you understood the true needs of your target audience.
We are heading back to our favourite bar Noho in the Northern Quarter. The next instalment of Glug Manchester will be on Thursday 20th October!
TICKETS
Standard Ticket price - £7.50 Includes entry, a beer and pizza
TWITTER
We offcially have our own twitter account now, so follow us @GlugManchester and use the #GlugMCR
Speakers
Nick Entwistle
Nick is a prominent figure in the creative industry having worked with some of the top global brands. He has been nominated and won awards as well as being shortlisted for the Cannes Lions Media Academy and now... he is gracing us with his presence at GLUG to talk about the fast growing 'One Minute Briefs'.
One Minute Briefs promotes brands and causes via social media by challenging a creative community on Twitter to respond to a brief in One Minute and rewards the best ideas.
WEBSITE: oneminutebriefs.blogspot.co.uk
TWITTER: @OneMinuteBriefs
Steven Swanborough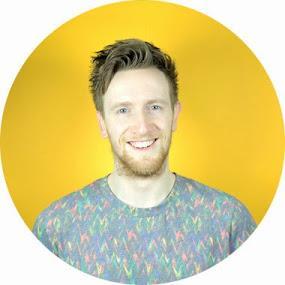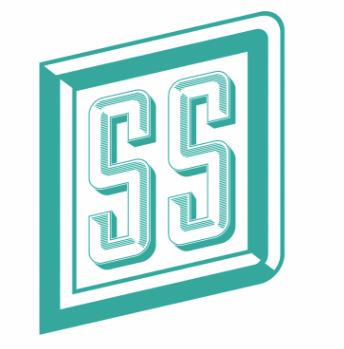 Steve is a freelance Motion Designer, Animator and Editor who has worked with a variety of clients including Hyundai, BBC Sports, Sony Playstation, JD Sports, Saucy Fish and many more.
At Glug he is going to be taking us through his transition to working freelance and giving us an insight into his recent project of branding the BBC's coverage of the Rio 2016 Olympics
WEBSITE: http://stevenswanboroughdesign.com/
TWITTER: @SteSwanborough
Jordan Yates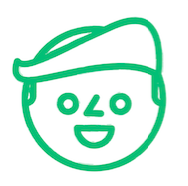 Jordan Yates is a Digital Designer and Illustrator currently working in Bradford and living in Todmorden. Since graduating from Salford University back in 2014, Jordan has worked in a variety of studio's and agencies working with clients such as AO.com, HolidayGems.com and Lloyd's banking group.
Jordan is a keen learner and incredibly passionate about all aspects of art and design with an aim on. He enjoys creating engaging concepts combing clean but colourful graphics with a user focused approach. When he's not learning new design tricks or working on personal creative projects such as Pop Culture Month, Jordan can be found scrambling round some rocks in the outdoors or drinking a big caramel latte.
WEBSITE: www.jygraphicdesign.com
TWITTER & INSTAGRAM : @jygraphicdesign
Alex McGibbon
Alex has been working in the creative industry for 10 years having started his career as a creative having a keen eye for great design and UX. He has also spent the last couple of years in specialising and concentrating on his true passion of crafting compelling, accessible user experiences and aligning business needs with creativity.
WEBSITE: www.wearefarm.com
TWITTER: @alex_mcgibbon
About Glug
Glug is a series of events for the design and creative community. Our showcase event is held in London but there are now many other events around the world.
Based around a series of talks and informal networking, Glug has become one of the most exciting, credible and well attended creative events around.
Established in 2007, it's an eclectic mix of people from all creative walks of life; from advertising, graphic design and the visual arts through to fashion, architecture and the crafts.
It's a fine melting pot indeed, regularly attended by creatives, students, clients, cultural voyeurs, hipsters and the industry elite. Come! Be intoxicated and inspired, you're also bound to make some new contacts, friends and maybe even find that next job/contract/lover.
Be part of the movement.
Currently we're popping up regularly in:
London, New York City, Birmingham, Beijing, Brighton, Edinburgh, Auckland, Stockholm, Leeds & Oxford.
Shortly: Philadelphia, Chicago & Amsterdam
More Notworking than Networking™
Organiser of Glug Manchester - I remember my first time...
Co-hosts for the night are Simon Evans & Kat Burrow from FARM Digital. 
Hello, we are FARM Digital the proud organisers for Glug Manchester. We have more than sixty years combined experience building, maintaining and supporting websites, mobile apps and web-based applications for organisations that fight for a good cause. We LOVE creativity so Glug was the ideal fit for us as we continue to help the community grow.