Description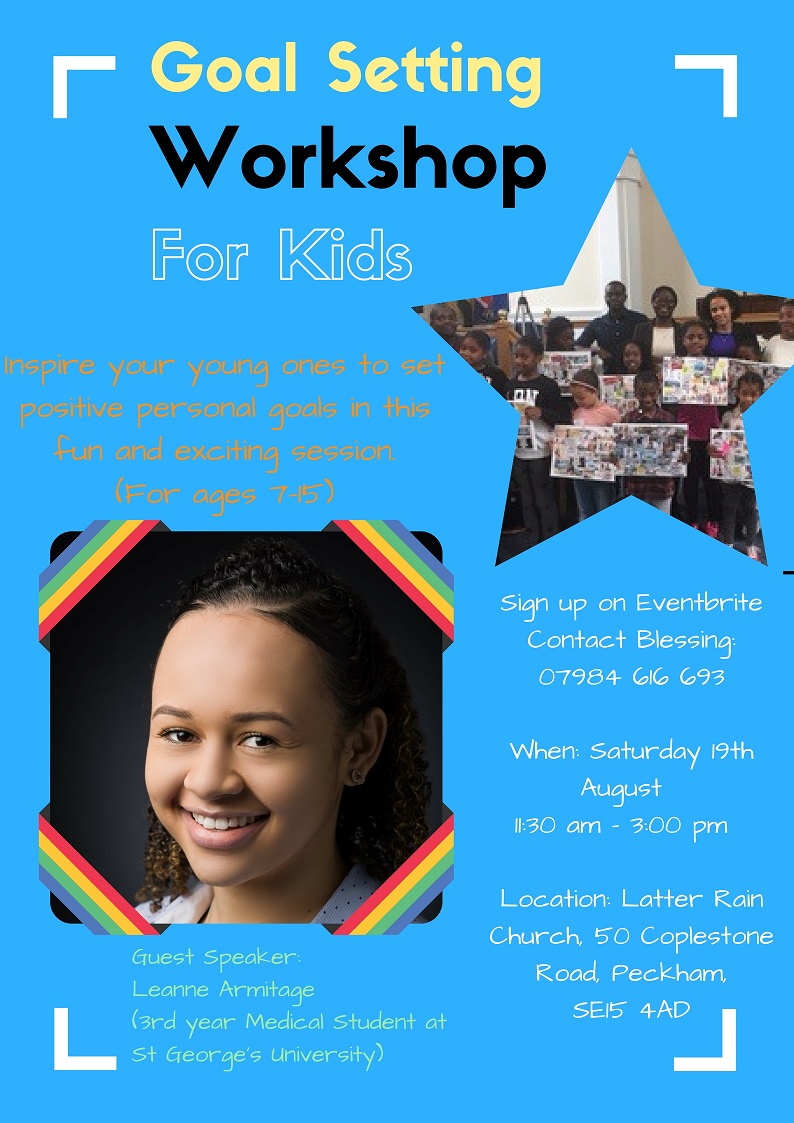 Goal Setting Workshop for Children (for ages 7-15)
Do you want to instil the importance of positive personal development in your children from a young age? If so, please bring them along to this exciting and fun goal setting workshop for children. It will be facilitated by children for children so please bring your children come along.
Its free and free lunch will be provided!
During the workshop, we will be creating an empowering vision board of your children's goals and aspirations for the next 10 years.
Date: Saturday, 21 May 2016
Time: 11.45am registration / starts at 12:00pm
Venue: 50 Copleston Road, London SE15 4AD
How to get to venue: Train to Peckham Rye Station / East Dulwich Station
Buses P13, 185, 176, 484, 40
Book now to reserve your place.
For more information, please contact info@blessingcoaching.com, call +44 (0)7984616693 or visit www.blessingcoaching.com