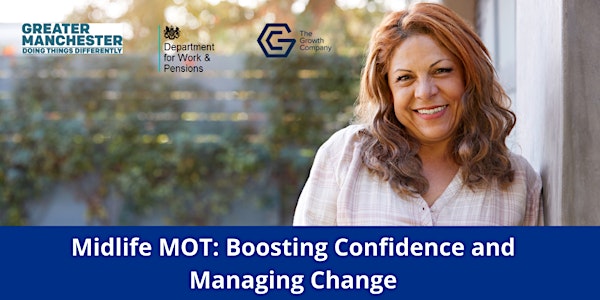 Greater Manchester Midlife MOT: Confidence Boosting and Managing Change
Join the National Careers Service and Health & Wellbeing specialist Felicity Brown to explore confidence-building and managing change.
About this event
In this session of the Greater Manchester Midlife MOT webinar series, we'll be joined by Felicity Brown, Health and Wellbeing specialist at the Growth Company.
Felicity will be sharing ways in which we can support workers aged 50+ to build their confidence in their skills and abilities, and to effectively manage the changes that many are experiencing at this time.
Our Careers Adviser Louise Park will also be sharing some top tips on how to identify skills and present them in a strong light to potential employers.