Event Information
Refund policy
Contact the organiser to request a refund.
Eventbrite's fee is nonrefundable.
Understanding Hadoop Administration is a highly valuable skill for anyone working at companies with Hadoop Clusters .
About this event
Overview
The Hadoop Administration Certification Training is designed for individuals who want to gain expertise to operate and manage a Hadoop cluster. The course will use practical examples to provide an understanding on cluster setup, installation, configuration and Kerberos. It is hands-on training on preparing learners to deal with real-time tasks.
The Hadoop Administration Certification Training will provide in-depth training on how to follow up on different service requests and support issues that have been generated by customers. You will also learn to handle customer support requests efficiently. You will gain the proficiency to navigate challenges often faced by Hadoop Administrators.
The Hadoop Administration Certification Training is a step by step guide that will help you master advance Hadoop admin activities. Qualifying in this course will set you in the right direction, giving you the opportunity to open the door to new and exciting job roles in leading organisations.
Why You Should Consider Taking this Classroom Course at Global Edulink?
♦ Global Edulink is a leading online provider for several accrediting bodies, and provides learners the opportunity to take this exclusive course awarded by Edureka. At Global Edulink, we give our fullest attention to our learners' needs and ensure they have the necessary information required to proceed with the Course. Learners who register will be given excellent support, discounts for future purchases and be eligible for a TOTUM Discount card and Student ID card with amazing offers and access to retail stores, the library, cinemas, gym memberships and their favourite restaurants.
What will I study?
Course Curriculum
♦ 1: Understanding Big Data and Hadoop
♦ 2: Hadoop Cluster and its Architecture
♦ 3: Hadoop Cluster Setup and Working
♦ 4: Hadoop Cluster Administration and Maintenance
♦ 5: Computational Frameworks, Managing Resources and Scheduling
♦ 6: Hadoop 2.x Cluster: Planning and Management
♦ 7: Hadoop Security and Cluster Monitoring
♦ 8: Cloudera Hadoop 2.x and its Features
♦ 9: Pig, Hive Installation and Working (Self-paced)
♦ 10: HBase, Zookeeper Installation and Working (Self-paced)
♦ 11: Understanding Oozie (Self-paced)
♦ 12: Data Ingestion using Sqoop and Flume (Self-paced)
What qualification will I gain?
Upon the successful completion of the course, you will be awarded the 'Hadoop Administration Certification Training' certificate by Edureka.
Who is the course aimed at?
♦ Linux/Unix Administrators
♦ Database Administrators
♦ Systems Administrators
♦ Infrastructure Administrators
What are the entry requirements?
♦ Learners should be over the age of 16, and have a basic understanding of English, ICT and numeracy.
♦ A sound educational background is recommended
♦ Basic knowledge of Linux command line is beneficial
What is the Awarding Body?
Edureka is a pioneer in online learning and an agency that has frequently and consistently collaborated with educational and academic institutes. It guarantees expert commitment and is dedicated to learners taking their courses. Edureka is internationally recognised and takes learners a step closer to a leading career in the IT industry.
Career Path
The Hadoop Administration Certification Training will improve your candidature for a number of jobs in systems administration. You can study further courses in the same field and enhance your academic expertise in Big Data and Hadoop, and add this as a valuable skillset on your resume. Your skills will be recognised by leading organisations that give you the opportunity to land a well-paying job and improve future prospects. Given below are job titles you can compete for, along with the average UK salary per annum according to https://www.glassdoor.com.
♦ Linux Administrator - £63,000 (Approximately)
♦ Systems Administrator - £51,000 (Approximately)
♦ Database Administrator - £64,000 (Approximately)
FAQ's
What are Live Online Classes?
Live Online Classes are an extension of Global Edulink classroom training. They allow you to enjoy all the benefits of instructor led classroom training from the comfort of your home or office. A live Tutor will teach online in real time, and will be able to communicate with you via message, voice, video, whiteboard. You will also be able to communicate with other learners, and will participate in all classroom activities over a live connection on your computer.
Terms and Conditions
Learners can cancel the course and receive a full refund, 10 business days prior to the start date of the course. If we do not have 10 business days' notice, we cannot offer a refund.
Global Edulink reserve the right to reschedule any classroom session up to 48 hours prior to the classroom session. The session may be rescheduled due to tutor illness, low numbers of attendees for the session or other unforeseen circumstances.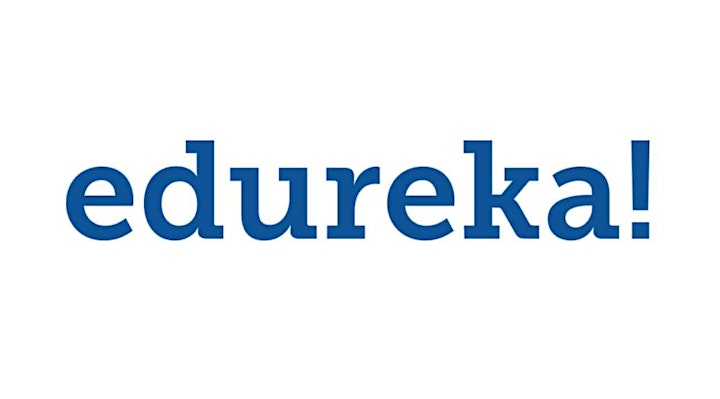 Date and time
Location
Refund policy
Contact the organiser to request a refund.
Eventbrite's fee is nonrefundable.
Organiser of Hadoop Administration Certification Training
Global Edulink is now running Classroom Courses in London and Manchester. These classroom courses will cover a range of subjects, and will be run throughout the year. The courses will be taught by qualified and accredited instructors over a 1-5 day period. Classes are held in London and Manchester, and typically run from 9-5.