About this Event
My Beginner's Handstand Workshops are designed for handstand novices as well as those who are at the early stages of their handstand journey.
During our two hours together, you will gain the knowledge and confidence to dive in headfirst to your handstand. I make it my personal mission to get you at ease upside down and psyched to keep developing your practice.
Together we will:
Master balancing techniques and drills
Learn correct handstand alignment technique and balancing strategies
Explore kicking up and jumping into a handstand
Try handstands against the wall, spotted handstands and freestanding handstands
There will also be the opportunity to learn more about:
Cartwheels; as a means of bailing out of handstands
Stretching and mobility for handstands; particularly for shoulder, wrist and hip mobility as well as muscle soreness
Conditioning for handstands; prehab and rehab exercises and strengthening drills
Plus, every attendee will receive a free gift to keep them focused and motivated for their home practice - my Handstand Ebook for Beginners. With 49 spaces bursting with detailed explanations and step by step images and videos, it's the perfect way to boost your progression before and after the workshop.
Want to find out more? Email me at kubajurszacoaching@gmail.com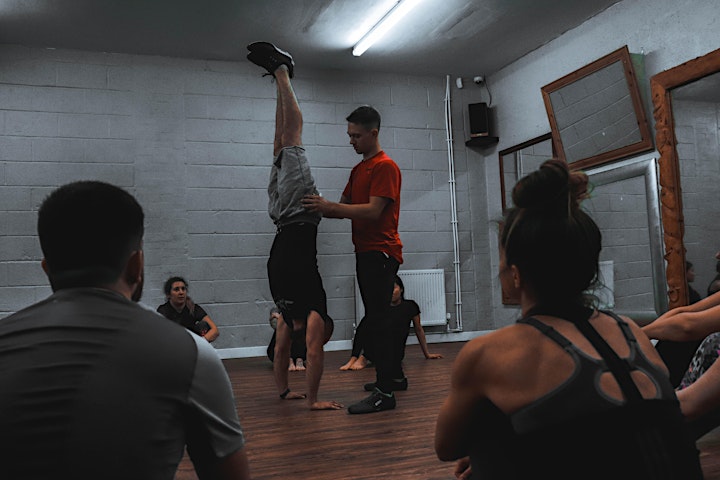 I know that there is a lot that goes into mastering the art of handstands. It isn't something that happens overnight.
That's why my workshops focus on:
Building upper body strength
Improving flexibility and mobility
Teaching prevention and recovery techniques for handstand related injuries
Overcoming the fear of falling
You will learn how to:
Balance without a wall
Use correct hand balancing techniques to speed up your progression
Align your body correctly to improve balance and minimise the risk of injuries
Enter a handstand correctly
Spot handstands safely
Bail out of a handstand without risk
Improve the consistency of your handstand entries
Increase your mobility and flexibility
Perform other handstand related skills
Intrigued? Check out my Instagram (https://www.instagram.com/kubajursza_movement/) and Facebook (https://www.facebook.com/KubaJursza/) pages to get a taste of my training style.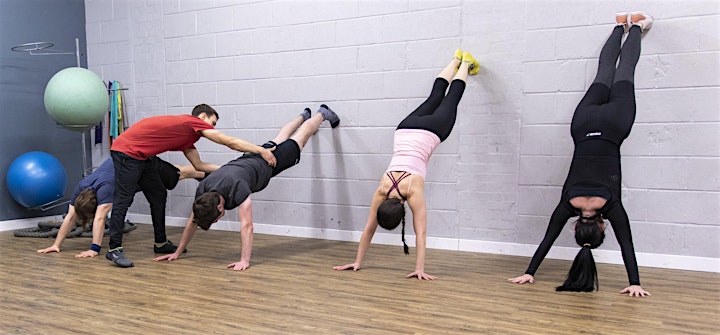 But who is the workshop actually for?
My workshop participants come from all different backgrounds. The beauty of handstands is how effortlessly the practice lends itself to other forms of exercise, especially:
Yoga
Pole Dance
Gymnastics
Calisthenics
Crossfit
Climbing
Circus Arts
Acro Yoga
Not only is it great for fitness professionals to build into their own teachings, but it can be a brilliant tool for improving your personal progress in tons of different areas.
Also, for gym fanatics craving a new, fun, collaborative form of exercise, handstands are an excellent way to add another layer to your fitness regime.
Because I believe fitness SHOULD be fun. Life is already serious enough… let's inject some play into it.
DISCLAIMER: I cannot accept any responsibility for major handstand obsessions forming following completion of this workshop (...and I can tell you, this WILL happen).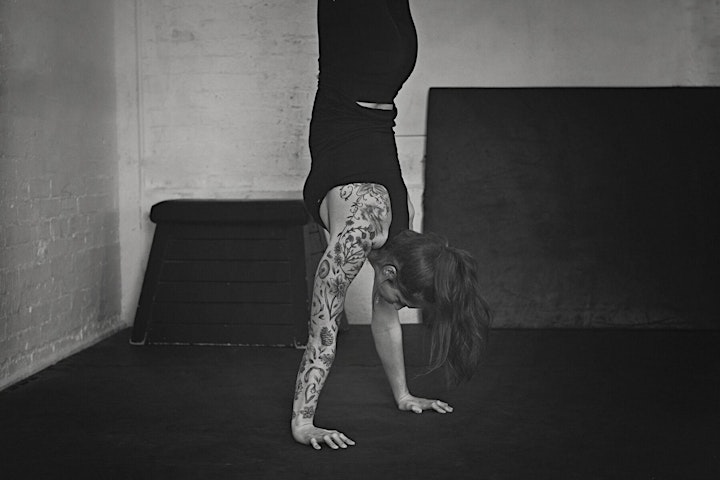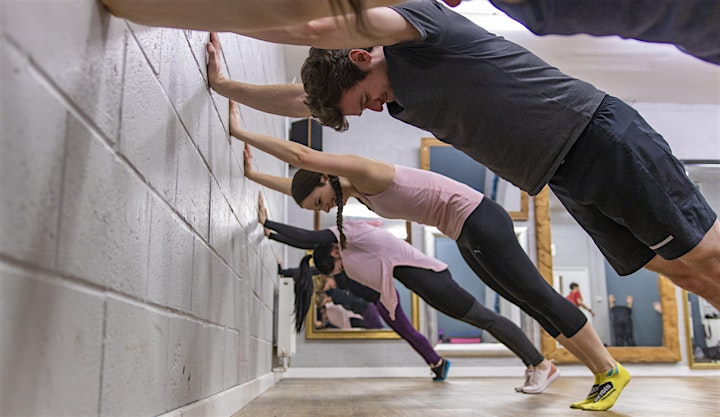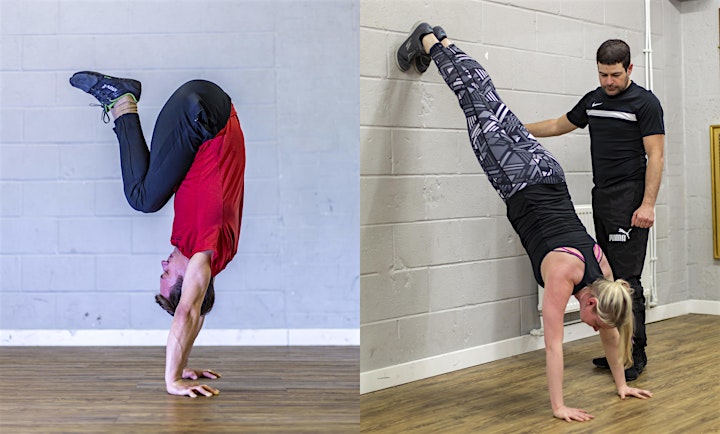 Any other questions?
Is the handstand workshop suitable for beginners?
Yes it is! If you've ever tried a headstand, crow or kicking up into a handstand against the wall, then this is right up your street. We'll start off with basic alignment drills and then move on to spotted and wall handstand.
What if I can already hold a handstand? Will I learn anything?
100%. Many of my past workshop participants come from gymnastics, pole dance or another form of acrobatic background (so they already have a pretty good understanding of the handstand mechanisms!). The workshops will be adapted to each person taking part so everyone can get the most of it.
Can children attend your workshop?
Unfortunately, this is adults only workshop. Some teenagers with athletic/gymnastics background may still be considered. This will be done on a case by case basis - please email me on kubajurszacoaching@gmail.com to discuss details.
Do you offer refunds?
Booking means that you commit to attend the workshop, therefore I am unable to offer refunds. However, if for some reason you cannot attend, you may arrange for someone else to take your place.
***Additional Information
Please be aware that you will be requested to sign health waiver and video/photo consent forms before attending the workshop as sometimes video recordings and photos will be taken. This is done for marketing and teaching purposes.
For any other queries, drop me a line at kubajurszacoaching@gmail.com!