Description

Harnessing FAIR Data focuses on researchers who employ or are seeking to use data in their work. FAIR is a set of guiding principles to make data Findable, Accessible, Interoperable, and Reusable. In this thematic context we aim to better understand the cross-disciplinary practice of sourcing, using and managing data and its associated implications, such as ownership, standards and metadata, and access and licensing. Experienced speakers from around the UK will come together to explore FAIR data and services, and a panel session will help to identify key questions that researchers face when considering using data in research. This event is hosted by QMUL, UCL and the SES Consortium.


About SES Open
Open Science is a contemporary and relevant theme across the UK research landscape. In 2018 the Science and Engineering South Consortium will, alongside a number of partners (including The University of Southampton, Queen Mary University of London, UCL, King's College London and the Gender Summit) host a series of exciting events that directly engage with the practice of opening up science. From opening up the discussion on gender and race representation in research, to providing a forum for debate on the opportunities and struggles in mining or storing data, we invite scientists, staff, students, policymakers, scholars and stakeholders in science and education to join us at one of our conferences or workshops throughout the year.
Speakers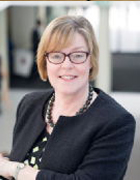 Keynote: Realising the Potential: Final Report of the Open Data Task Force
Prof. Pam Thomas, Open Research Data Taskforce, and PVC (Research) at the University of Warwick.
Talk abstract will be added soon.
About Prof. Thomas: Professor Thomas is currently the Pro Vice Chancellor for Research at the University of Warwick with responsibility for academic leadership of the research portfolio and strategy across the whole of the institution. In her personal research, she leads the Ferroelectric Crystallography group, which is part of the Condensed Matter and Materials activity in the Department of Physics. Motivated by her interest in how physical properties are derived from structure on a variety of scales, she was the architect of the inter-departmental X-ray diffraction facility, and oversaw its development into one of Warwick's first Research Technology Platforms in 2014 when she became the inaugural director. She was educated at Oxford University, where she took a BA (Hons) in Physics and a DPhil on the subject of Optical Activity in Crystals in the Physical Crystallography Group of the Clarendon Laboratory.
The Re-use of Consumer Data for the Social Good
Prof. Paul Longley, Consumer Data Research Centre, UCL
Biography and abstract coming soon.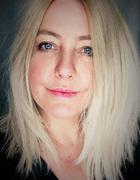 A Journey to Fairness: what we need and where we are
Prof. Susanna-Assunta Sansone, Associate Director of Oxford eResearch Centre and Associate Professor (FAIR Data Science), University of Oxford
"As the support for the FAIR Principles has spread, this diversity of interpretation has broadened. Community mobilization is evident by the number of efforts and alliances, as well as discussions/review documents, and implementation activities that are in progress. As one of the authors of the original FAIR article (https://doi.org/10.1038/sdata.2016.18), I present my journey and work with and for a variety of communities to implement an ecosystem of resources to enable and support data FAIRness. I summarize the work around objective and quantitative FAIR metrics (https://doi.org/10.1038/sdata.2018.118), and the role of the FAIRsharing registry of standards, databases, repositories and data policies (https://fairsharing.org)"
About Prof. Sansone: Prof. Sansone is an Associate Director and Principal Investigator at the Oxford e-Research Centre, and a faculty member of the Department of Engineering Science of the University of Oxford. She is also one of the founding members of the Digital Research Cluster at Wolfson College, Oxford, and a Consultant for Springer Nature, and Founding Honorary Academic Editor of the Scientific Data journal.
She holds a PhD in Molecular Biology from Imperial College of Science, Technology and Medicine, London, UK; after few years working on vaccine genetics in an Imperial spinnoff (now known as Emergent BioSolutions, Inc.) she moved to the European Bioinformatics Institute (EBI, Cambridge) where she worked for nine years as a Project and Team Coordinator and Principal Investigator, before moving to the Oxford e-Research Centre in 2010.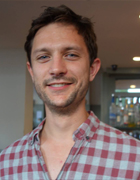 Lightning Talk: Using socio-ecological simulation models to make the most of hard-won paleoecological data
Andrew Lane, Department of Geography, King's College London

Simulation models provide a means to represent complicated socio-ecological theories in a way which facilitates observation of how model components interact over time. To evaluate the degree to which modelled processes accurately describe real-world processes it is necessary to compare model outputs with empirical data. In the case of landscape ecology we are often interested in processes which take hundreds of years to unfold, making paleoecology an attractive but potentially costly data source.
The European Pollen Database collects pollen abundance time series from over 800 sites across Europe and makes these freely available to download in a convenient database format. In this talk I will explain how the EPD is integral to my PhD project, and discuss how it is helping to improve the quality of my simulation codebase -- a digital research object in its own right which I intend to feed back into the community.
About Andrew: Andrew is a PhD student in the Department of Geography at King's College London. His research explores how climate, ecological disturbance, and human land-cover change interact to affect the safety and sustainability of landscapes. He is fascinated by the roles which computation can play in the acquisition of knowledge in general, and has experience applying these ideas in other disciplines including physical chemistry and statistical mechanics.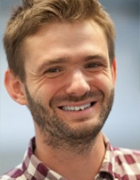 Lightning Talk: Publishing FAIR Data in Chemistry: The Case of NMR Data
Dr. Charles Romain, Department of Chemistry, Imperial College London

Charles will present the use of both the Imperial College data repository and the MPublish project to allow publication of FAIR data in chemistry in an "easy way". In particular, the case of spectroscopic data (NMR spectroscopy) will be discussed.
Abour Dr. Romain: Charles is a Junior Research Fellow at Imperial College London. His main research focus on the design of new versatile catalysts for polymerisation reactions along with original methodologies for the preparation of polymers from renewable resources.
Lightning Talk: The CLOSER consortium of longitudinal studies: Opportunities and obstacles in harmonising data from diverse sources
Dr. Dara O'Neill, CLOSER, UCL Institute of Education
Talk abstract will be added soon.
Abour Dr. O'Neill: Dara is a member of the CLOSER (Cohort & Longitudinal Studies Enhancement Resources) team in the Department of Social Science at the Institute of Education in UCL. Previously, she was a member of the Whitehall II Study team based in the Research Department of Epidemiology & Public Health. In her role as a research associate on this project she undertook investigations into the relationship between alcohol consumption and cardiovascular risk, with a particular focus on consumption patterns across the life-course.
Prior to joining the Whitehall II Study, she worked for a number of years on a series of national clinical audits, exploring care practices and patient outcomes across cardiovascular treatment centres in the UK.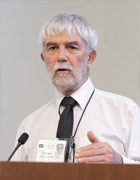 Reusing Science: Why unFAIR Access is Unacceptable
Dr. Peter Murray-Rust, Founder and Co-director, ContentMine
About Dr Peter Murray-Rust: Peter is Reader Emeritus in Molecular Informatics at the University of Cambridge and has a long record of involvement in the automated analysis of data in scientific publication. Peter was jointly responsible for the development of the Chemical Markup Language and is on the Advisory board of Open Knowledge International and is a co-author of the Panton Principles for Open scientific data. In 2014 he was granted a Fellowship by the Shuttleworth Foundation to develop the automated mining of facts from scientific literature and this work laid the basis for ContentMine.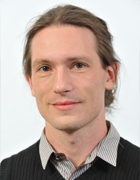 Lightning Talk: Benefits and costs of FAIR and open approaches in evolutionary genomics.
Dr Yannick Wurm, Senior Lecturer in Bioinformatics,Queen Mary University of London

The 50,000-fold drop in DNA sequencing costs over the past 10 years has completely disrupted biological research, suddenly thrusting it into the world of data science. Opportunities this enables and challenges this creates come hand in hand. I will discuss some of these based on my lab's experience applying DNA sequence applying DNA sequence-based approaches to the study of social evolution and environmental changes.
About Yannick: Dr Wurm is Senior Lecturer in Bioinformatics at Queen Mary University of London. His lab studies the evolution of social behaviour in ants and the effects of environmental challenges on bees using modern biomedically inspired approaches. Working on such species, for which modern molecular and genomic resources are scarce, requires careful balancing of analytical efforts for robustness and productivity.
Yannick's background is highly computational. He first obtained an engineering degree in Bioinformatics and Modeling from the French National Institute of Applied Sciences (INSA de Lyon). He subsequently obtained PhD in sociogenetics of ants at University of Lausanne in collaboration with the Swiss Institute of Bioinformatics. He is currently a fellow of the Alan Turing Institute and the Software Sustainability Institue.
FAIR in practice: Investigating the meaning and impact of implementing FAIR data principles
David Hartland, Report Author and Consultant
Panel Members
Prof. Pam Thoams, Dr. Paul Ayris (UCL), Prof. Henry Rzepa (Imperial College London), Prof. Susanna-Assunta Sansone. Moderated by Robert kiley (Open Research Development Lead, Wellcome Trust).
Please note that this event will be covered by a film and photography team. Any video or images taken may be used by UCL, Queen Mary University of London, or the Science and Engineering South Consortium.