Join us for a workshop on getting your voice heard as an Entrepreneur with our host Sara Kärpänen, founder of Women of the Wick.
About this event
As entrepreneurs many of us can make the mistake of blending in and being afraid to get our voices heard. However, by doing this, you'll find it increasingly more difficult to get your business the attention it deserves. Instead, you must be different and stand out amongst your competition to grab the attention of your target audience.
During the workshop Sara will guide you through a few examples and a series of creative writing exercises to use your voice, write your narrative, and find your untold brand story.
You will discover how storytelling can positively impact your journey as an entrepreneur and you'll gain the tools you need to clearly communicate your business offering with your clients, partners and customers.
You will leave the workshop with the confidence to tell your story and elevate your voice to better stand out from your competitors.
Who is this event for:
This workshop is for Entrepreneurs at all stages of their business, who want to learn to have the tools to master the skill of storytelling and use their voice to tell their story and the story of their business.
What will attendees learn:
Why your voice Matters.
Why personal storytelling can have a huge impact not only on your business but also on other people's lives.
How to get your message out there?
How to use storytelling as an entrepreneurial tool (examples of press pitches and podcasts)
Writing prompts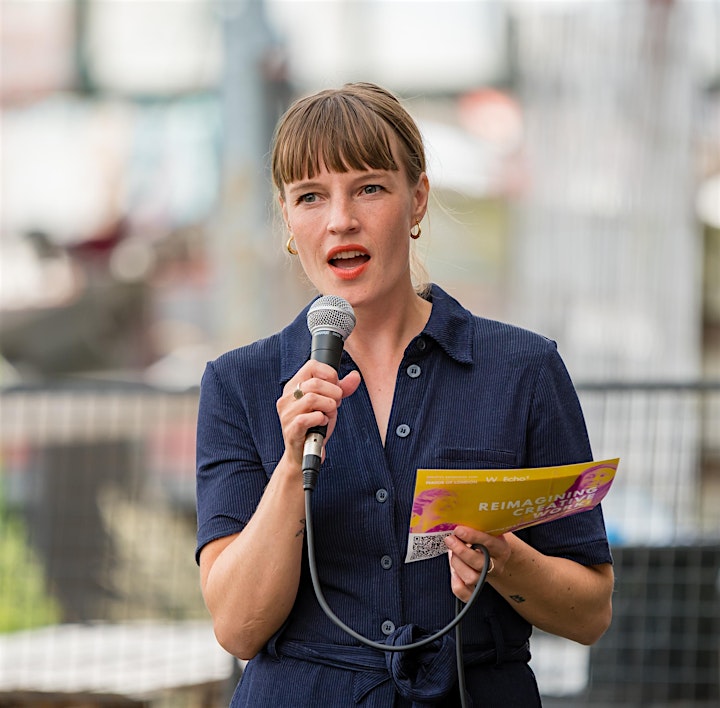 About the Speaker: Sara Kärpänen, Women of the Wick
Sara Kärpänen is a writer, multidisciplinary artist and the founder of Women of the Wick, a feminist community, media and consultancy, elevating marginalised voices and tackling inequality in the creative industry in East London and beyond.
About the Organiser, Hatch Enterprise
Hatch supports underrepresented entrepreneurs from across the UK to imagine, launch and grow businesses that are sustainable, successful and have a positive and lasting impact on their communities.
We're committed to building a fairer society by helping develop entrepreneurs' skills, knowledge and confidence through our unique programmes designed by entrepreneurs for entrepreneurs. We're not typical of the third sector. Although we're a charity, we think and act like a business.
Since 2014, we've supported more than 5,000 UK entrepreneurs to flourish, building a vibrant network of partners, funders and investors who share our vision in the process.
We offer a range of programmes to support you at whatever stage of your business journey you are at. Whether you want to start a business idea that's been on your mind for a while, or perhaps you already run a business and want to find out how you can access funding opportunities, join a community of entrepreneurs, or want to learn how to better market your product or service. Find out more here.
1-2-1 Skilled Volunteering Programme
Are you seeking support for your business? Book a free 121 session with one of our skilled volunteers who can help you solve your business challenges. Our volunteers can support you with strategy, business planning, finance, marketing, legal and more.
This podcast unwraps the stories, failures, highs, lows, and lessons learnt from our community of founders so that we can learn and grow with each other. In each episode a participant from one of our programmes shares their challenges with their mentor, who offers them advice and guidance on how to overcome them.
A helpful list of resources, opportunities, articles and online communities for business owners affected by Covid-19.
Sign up to our monthly newsletter to receive the latest on our programmes, events and stories from our community of founders.
Organiser of Hatch Presents: How to Get your Voice Heard as an Entrepreneur
Here at Hatch we are passionate about helping people building businesses from the things they love. We want to create a fairer society by supporting diverse and impact founders into sustainable business. We offer programmes, expert led events, mentoring and access to a community of diverse and impact founders.