Description
Supported by


Simon Stevens is Chief Executive of NHS England and, without doubt, firmly in the hottest of seats. Balancing strident political demands with those of the 1.3 million members of staff who look to him for leadership and the 1.5 million patients a day who experience the NHS at first hand, his is the hugest of huge tasks.
What now of his 5 year forward view? What now of Lord Carter's efficiency review? What now of the H&SCA? What now of the Francis report? What now of the everyday demands made on the NHS by regulators and critics?
Our HealthChat series has never been more popular - and never has there been a more appropriate time to have 'The Main Man' as Roy Lilley's guest. The questions are obvious; the answers, well, thats what he will be here to give.
Please book immediately for what is certain to be a block buster evening. What's more, the Penderyn distillery will be dispensing good Welsh whisky cheer! You have to be there - it will be the talk of the town!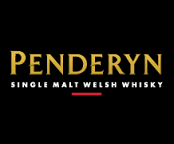 Organiser of HealthChat with Simon Stevens