Description
We are delighted to announce the much-anticipated return of the Heffers Classics Forum!
Join us on 29th October 2016 as we hear from a host of fascinating speakers from the world of Classics, including Peter Adamson, Paul Cartledge, Daisy Dunn, Adrian Goldsworthy, Edith Hall, Natalie Haynes, Gideon Nisbet, Harry Sidebottom, David Stuttard, Oliver Taplin, Jerry Toner, Anthony Verity and Tim Whitmarsh.
There will also be a balloon debate: if you had the last surviving copies of classical works in your balloon basket and the balloon was over the sea, which would you throw over the side? The Gallic War, Antigone, Epigrams, Lysistrata, Philoctetes? Each speakerin the debate will make their case and then you get to vote!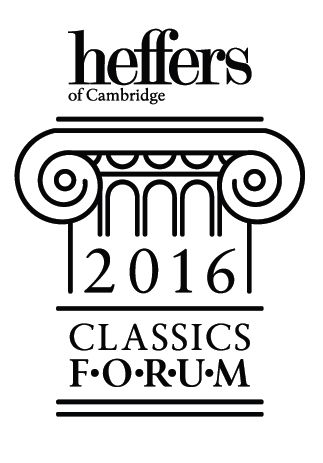 Tickets for this day-long event are priced at £25 including VAT. Please note tickets are transferable but non-refundable. Talks are suitable for persons aged 14+.

The Forum will take place in the Hicks room at the University Centre, Mill Lane (near the Double Tree hotel). For more information about the venue including options for refreshments, click here.
We will be running a bookshop at this event, and authors will be signing books after their talks. Please note that due to the structure of the building, credit/debit card machines may not work at all times, so bringing some cash along is advisable. There is also a cash machine located in the nearby Double Tree hotel.