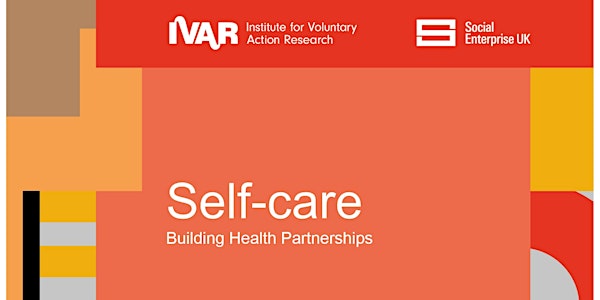 Help shape self-care in Bristol, North Somerset and South Gloucestershire (...
Location
St Werburghs Community Centre
Horley Road
Bristol
BS2 9TJ
United Kingdom
Description
We are really pleased to invite you to be involved in our exciting new work with the Building Health Partnerships: Self-care programme.
Our area was successful in bidding for this support which will help us all to work together developing our existing strengths particularly with citizens and the voluntary, community and social enterprise sector. We want your help to make sure that our priorities and actions taken on wellbeing and self-care, make the best use of our collective resources and have the greatest positive impact for local people.
This is the first meeting for the programme, it will be an excellent opportunity to find out more about the national programme and to work together to prioritise what needs to happen here in Bristol, North Somerset and South Gloucestershire with support from independent facilitators to plan the local approach. This will include hearing local perspectives on prevention and self-care, addressing potential issues and starting to plan for future sessions and other activity that will make up the local programme.
Lunch will be available from 12.30pm with the session beginning at 1pm.
About self-care:
The Self Care Forum's definition of Self Care is:
The actions that individuals take for themselves, on behalf of and with others in order to develop, protect, maintain and improve their health, wellbeing or wellness.
About the programme:
The Building Health Partnerships (BHP) Self-care programme provides funded support to enable Sustainability and Transformation Plan (STP) footprints to engage with the Voluntary, Community and Social Enterprise (VCSE) sector and citizens on wellbeing and self-care priorities.
Jointly funded by NHS England and the Big Lottery Fund and delivered in partnership by Social Enterprise UK and the Institute for Voluntary Action Research (IVAR) the programme will run from April 2017 to June 2018.
The BHP programme takes a dual focus combining relationship building with agreeing and implementing joint action. STP areas in the programme will be able to access a mixture of facilitated support, expert input, links to other networks and initiatives and communications expertise.
The programme is intended to support STPs to more effectively engage with all the providers and people necessary to meet their plan objectives. For more details see here.
For more details about the programme nationally please contact Nancy Towers at Social Enterprise UK Nancy.towers@socialenterprise.org.uk