Description
Are you getting the best from your production team? Do you know what really makes them and you tick?
This highly practical workshop will give you key insights into understanding the different personality types of your crew, and how to manage and motivate them, as well as guidance on how to deal with allegations of harassment or bullying, how to crew up effectively and improve the diversity of your team. Informative, accessible, bite-size - this session is a great starting point for anyone leading a team and wanting both the soft skills and HR knowledge to do it better.
Taught by an experienced Head of Production, Adelina Orfila (Hollyoaks, Coronation Street, Heartbeat), the workshop will have an emphasis on scripted productions but is relevant to those working across production genres.
---
For directions to Elstree Studios please click here: http://www.elstreestudios.co.uk/directions/
Please note that there is no parking available at Elstree Studios, however, there are a number of local car parks nearby and good transport links.
Hertfordshire ProConnect is part-funded by the European Regional Development Fund. Workshops are delivered by Creative England and session facilitators sourced by DV Talent.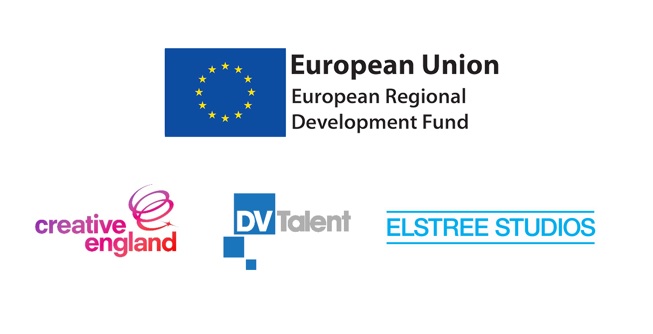 The Hertfordshire ProConnect programme is aimed at sole traders and small creative businesses, based in the county, working in or aspiring to work in the film and TV sector. In order to be eligible for the programme you must be registered as a sole trader or business with no more than 250 employees. If you do not fit the criteria there may still be opportunities for you to attend the programme, however, we will be prioritising Hertfordshire companies due to the funding criteria.