Description
This event is a special Hour of Code Week event, hosted at the offices of the Raspberry Pi Foundation. We'll be running a series of 20 minute coding activities - and anyone can take part. Anyone who completes three or more activities gets an Hour of Code certificate. It's the perfect chance to get your first experience coding, no matter what your age!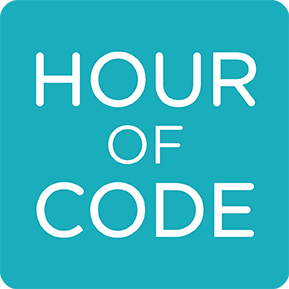 Raspberry Jam
Raspberry Jams are family-friendly events all about learning coding and digital making with Raspberry Pi computers. We'll be providing coding and digital making activities for children and adults to participate in, to have fun and learn with the Raspberry Pi computer. Jams are a great way to share ideas and meet like-minded people. This event is a great way to get started with coding and there'll be monthly events you can attend throughout 2017.

Start and end time
The event will open at 3.45pm to start at 4.00pm, and will close at 7.00pm. Tickets are for hour sessions for capacity control, but you can register for more than one hour.

FAQs:
Who can come?
Anyone. There's no lower or upper age limit, and no prior knowledge is required. Jams regularly get under 8s and over 60s attending.
Do I need to know any programming?
No. This is the perfect opportunity to learn - come along and get your first experience.

Do I need any equipment?
No. We will provide Raspberry Pi setups and accessories.

Can I buy a Raspberry Pi from you on the day?
We will not have anything available to buy on the day, but we can recommend distributors.

Can I drop my kids off and pick them up at the end?
No. Children under 16 must be supervised at all times. Adults supervising children do not need a ticket if they are not participating (which they can).

Refreshments
We will provide tea, coffee and soft drinks for participants and supervising adults.
How do I get there?
Raspberry Pi's offices are on the second floor at 30 Station Road. This is 2 minutes' walk from Cambridge station. The front door will have a Raspberry Jam sign and there will be someone at the entrance to check your ticket.
Is parking available?
No public parking is available at the venue. There are various on-street and multi-story car parking options nearby, or you could use the park & ride. Cycle parking is available at the rear of the building.

Accessibility
The venue is wheelchair accessible.
I ordered a ticket but now I can't make it. What do I do?
If you go in to your eventbrite account and view your order, you can cancel it to allow someone else to take your place.

Are there more events like this?
We will be running regular Raspberry Jam events following this one. There are other Raspberry Jam events which run all over the UK and beyond. See a full listing at www.raspberrypi.org/jam

Can I run an event like this?
Yes! If there's nothing in your area, feel free to set up your own Raspberry Jam. For more information see www.raspberrypi.org/jam

Further questions
if you have any further questions, please contact ben@raspberrypi.org.