Sales Have Ended
Registrations are closed
Thank you. See you at the #BofAStemettes Hack!
Sales Have Ended
Registrations are closed
Thank you. See you at the #BofAStemettes Hack!
Description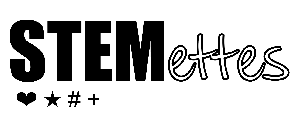 Would you like to learn about artificial intelligence and program your own voice recognition AI Buddy or AI Assistant?
Come to the How AI Works Coding weekend at Bank of America Merrill Lynch!
No previous coding experience necessary.
Done some coding before? Our experts will teach you how to create complex apps using HTML, CSS and JS.
Win prizes!
Food and Laptops provided - just bring yourself!
Completely FREE, thanks to our wonderful supporter, Bank of America Merrill Lynch
What is a Coding Weekend?
Coding weekends also known as Hackathons ….
Hackathons aren't about breaking into things! They're about bringing people together to create amazing things using computers. We think it's really sad that some people have never been to a hackathon or had proper fun with computer science, so we want to give you guys the opportunity to explore and play about in the creative, exciting world of technology.
Why?
Despite the thousands of women already working in the UK's Science, Technology, Engineering and Maths (STEM) fields, there exists a lack of young talent in the pipeline. Join us to experience building your own app and seeing how it's done at companies like Bank of America Merrill Lynch. The event promises to provide a fantastic opportunity to meet and network with STEM professionals and discover new opportunities over light refreshments in a relaxed atmosphere.
Who?
Girls aged 5 all the way up to 22.

Parents/Guardians. If you're under 16, you'll need to have an adult with you. On the plus side, we'd love it if they helped out with making your game or app!

Women (and Men) with a STEM background and are interested in inspiring the next generation. (see below for more details)
When?
10am - 5.00pm, Saturday, 20 October 2018
10am - 4.00pm, Sunday 21 October 2018
Where?
Bank of America Merrill Lynch, 2 King Edward St, London EC1A 1HQ
What you need to bring
Yourself and any great ideas you have.

If you have access to headphones, please bring them with you.

We will provide everything else.
Running order
Saturday
10:00 - Guests arrive. Prep Preback forms handed out.
10:30 - Welcome and ice breaker. Event introduction.
11:00 - Brief given, construct your device and AI tutorial
11:30 Morning Break
12:00 begin projects
1:00 - Lunch
2:15 - Return to projects
3:30 – Afternoon Break
4:00 - Continue projects
5:00 - Wrap up and power down. End of the day.
Sunday
10:00 - Ice breaker and daily brief session. Event introduction.

10:30 - Back to projects

12:00 - Break for lunch

12:45 - Resume projects

1:45 - Break

2:00 - Finish projects

2:15 - Presentations, demo day begins

3:15 - Prizes

4:00 - Feedback forms handed out. End of day
Are you interested in helping?
Are you interested in helping children learn to code and discover making?
We are looking for adults who have a STEM background to help the girls learn to code in Python and show them the range of possible careers you can do after studying STEM subjects.
All you need to do is provide inspiration and help the girls with their projects when they get stuck.
We will provide food and reasonable transport costs to helpers.
Register as a Stemette Supporter.
Tools we will be using
Cloud9IDE - Online platform for writing and compiling code
Python - Wonderful programming language
HTML - Language of the Web
IBM Watson - Artificial Intelligence at your fingertips
Hosted and in partnership with

Bank of America is one of the world's leading financial institutions, serving individual consumers, small- and middle-market businesses, large corporations and governments with a full range of financial and risk management products and services. The company serves clients through operations in more than 40 countries globally. Bank of America Merrill Lynch is the marketing name for the global banking and markets businesses, offering an integrated and comprehensive set of products and services across Global Corporate and Investment Banking and Global Markets and serving the needs of corporate, institutional and government clients, combining the best of local knowledge and global expertise. The company is a long-established participant in EMEA with a presence since 1922.
At Bank of America Merrill Lynch, technology underscores everything we do. From trading and research applications, sales, trade processing and risk management to portfolio management, payment services, security analytics and relationship management, being at the cutting edge of technology is essential to the success of our company.
_____________________________________________________________________________
About the Stemettes - We're running a series of panel events, codeathons and exhibitions this year for girls from 5 years old right up to female university students. We'd like to show them amazing women in Science, Technology, Engineering and Mathematics careers.
Twitter - http://twitter.com/stemettes
Facebook - http://facebook.com/stemettes
Website - http://stemettes.org
FAQs
Can I attend on only one day?

It is advisable to attend on both days, but we understand that not everyone is able to do that. The projects are deisgned to take two days: if you attend on the Saturday, unless you work with someone who is doing both days, you cannot win a prize. If you attend on Sunday, you are eligible to win a prize at 'demo day'.

Are my boys able to attend too?
Brothers and cousins can attend, but only if they bring a sister, female cousin or female identifying friend with them.
*This Hackathon is a CREST Discovery Award project, contact #TeamStemette for more information.