Description
An interactive masterclass to help you discover your unique impact and the energy that empowers you!
Feel overwhelmed and under pressure?
Want a clear sense of purpose and direction?
Wish you had more energy to fast-forward your career?




This highly interactive coaching masterclass for women will help you to:
Understand the unique impact you can make in the world - unlock the purpose which drives you and makes you different

Discover a method for assessing your energy levels, so you can manage your energy more productively and be at your best

Develop an action plan for being more on purpose and energised - starting now
Join professional coaches Lisa Westbury and Hilary Ellis, co-founders of Career Garden, in this thought-provoking and insightful session. You will pinpoint your true potential, understand your direction of travel and work with your peers to explore strategies and tools for connecting with the energy which sustains you in being at your best.
RESERVE YOUR PLACE NOW for this free event (places are limited). Come along at 6.00 pm for some informal networking over a glass of something. The workshop starts promptly at 6.30 pm.
Our thanks to Clearleft for sponsoring this event.
Career Garden are pleased to organise this workshop as part of the 2017 Spring Forward Festival - a celebration of the role of women in digital culture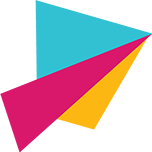 Organiser of How to find your ON button
About Career Garden

Hilary Ellis and Lisa Westbury co-founded Career Garden as a dedicated career development space for women using a blend of tested coaching and collaborative learning techniques. At its heart is the belief that women can grow and take charge of their careers by exploring, experimenting and learning in a supportive and confidential environment together with their peers. We help organisations unlock the full range of talent in their business through  Masterclasses, Leadership Development, a complete Women's Career Growth Programme, 1:1 Coaching, Mentoring and peer support.