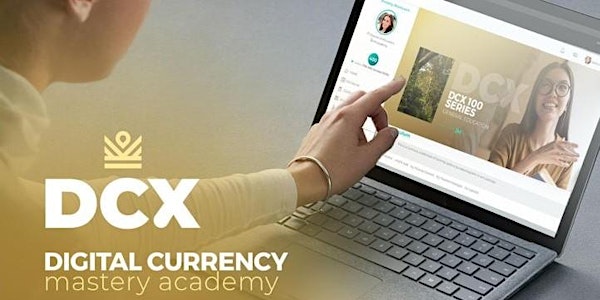 How to get started in Cryptocurrency, DeFi, Metaverse & NFTs - FREE event
Join our FREE LIVE event to learn how you can leverage a global platform to profit from Cryptocurrency, DeFi, Metaverse & NFTs
About this event
Join us on this webinar as follows:
7:00pm AEDT every Tuesday
Mode: Online via Zoom (you will receive the joining link upon registration)
Join us on this webinar from any device via Zoom, from anywhere to learn new skills in Cryptocurrency.
We will walk you through a presentation demonstrating how you can leverage a global platform to support you in your Crypto journey by applying multiple ways of generating an income through this avenue.
+ We will cover these topics:
- Basic understanding of Cryptocurrency and how it works.
- Overview of investing, staking, mining & leverage trading Crypto.
- Overview of DeFi, Metaverse, NFTs.
- How you can access a core syllabus developed by experts for your foundational knowledge.
- See some highlights of the Crypto trading software & strategies to suit your style.
- Learn how to access successful mentors in these arenas on a daily basis to guide you on your journey.
- How to apply these systems in a structured manner be part of a global community that always has your back.
- Put the above into practice to create active / passive streams of income and develop a personal Crypto portfolio.
+ Connect with us to learn more:
https://www.facebook.com/TheWealthCreationWheel
https://www.instagram.com/theWealthCreationWheel
#forex #invest #mindset #entrepreneur #crypto #cryptocurrency #ecommerce #shopify #dropshipping #passiveincome #bitcoin #digital #online #mentorship #defi #metaverse #nft
DISCLAIMER: We are not a licensed financial investment firm nor do we invest your money. We are sharing an educational platform that provides digital and online interactive training content for analyzing, learning & discussing general and generic information on Forex, Cryptocurrency & eCommerce.