Event Information
Location
Team Humber Marine Alliance
ergo, Meadow Road
Bridgehead Business Park
Hessle
HU13 0GD
United Kingdom
Description
We are pleased to invite you the Humber Maritime Future Skills Forum
What does the future of the sector look like in 5/10 years' time?
The UK is a Maritime nation and sea trade expected to double in the next 20 years, the need for a highly skilled workforce has never been greater.
The Humber plays a key role in this industry and the Maritime, Ports & Logistics sector is identified as one of our key growth sectors, accounting for 16% of the UK's maritime trade and supporting around 23,000 jobs in the region
Evolutions in the field of autonomous terminal equipment such as cranes, straddle carriers and autonomous trailers, effectively will be introduced within the next 10 years. The same is likely to apply for drones as well as the rapid automation of rolling equipment, autonomous trucks, rail, and vessels.
Autonomous Shipping or Smart Ships are currently being developed or investigated globally which could have a transformational impact on the industry. Introducing such high-tech vessels would have some excellent benefits but there are questions around collision prevention, manning, crew skills and indeed crew wellbeing.
For future Round 3/4 Offshore Wind Farm support there is a transition from utilising local smaller based daily 12 crew vessels to large scale Service Operation Vessels (SOV's) working weeks out a sea. They may return to the home port every 2 weeks and crew/technicians may well reside outside the region!
Ports are constantly seeking new markets and the Humber is well placed to take advantage of offshore wind opportunities as well as the importation and handling of biomass, cars, project cargo, containers, aggregates and recycled materials.
At this forum we will hear from speakers and panelists about how they are planning for the future skills challenges and opportunities in our growing sector. There will be Q&A opportunities to interact and discuss specific points with representatives.
Companies and operators in the Humber Maritime, Ports & Logistics sector

Training & Skills providers

National Maritime skills and representative organisations
Key contributors... Associated British Ports, National Workboat Association, Maritime Skills Alliance, Green Port Hull, Modal Training, Trinity House Academy.
This event is FREE and will include breakfast and refreshments. We look forward to seeing you on 5 March!
With grateful thanks for their support from LMI Humber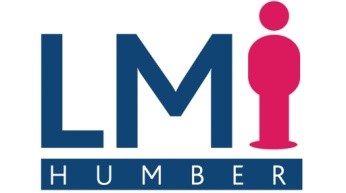 Date and time
Location
Team Humber Marine Alliance
ergo, Meadow Road
Bridgehead Business Park
Hessle
HU13 0GD
United Kingdom