Come and hear what your candidates for the 2020 Election have to say on the way we work, our rights and the well-being of all islanders.
About this event
We are a group of Guernsey residents who care passionately about issues around work, rights and well-being. We have formed a group for the election called Life in Guernsey: Work, Rights and Well-being to help get these issues into the spotlight and help you make your decisions at the ballot box. On the evening of the 23rd of September we will be hosting Guernsey's first ever public hustings event aimed at getting the way we work, our rights and our well-being on the agenda for the 2020 Election.
The event will take place at the Guille-Alles Library on the 23rd September 2020 at 6:15pm. There will be two 90-minute sessions, one starting at 6:30pm and the next at 8:00pm. Please indicate the start time which you prefer, and we will do our best to accommodate you. Tickets for each session will be allocated on a first come, first served basis.
Volunteers will be stationed on the ground floor of the library to guide you to your first table.
Please Note: The hustings will be held over two sessions. This Eventbrite page is for Session 1, which will last from 18:15 to 20:00.
If you wish to attend Session 2, which will last from 19:45 to 21:30, please click here: https://www.eventbrite.com/e/119316802769
Who are we?
We're independent volunteers drawn from several local voluntary or campaign organisations, including Liberate, Equality Guernsey, Black Lives Matter Guernsey and Guerns Against Discrimination.
We want to make sure that all the candidates in the 2020 Election are aware of some of the pressing social and economic policy issues that matter in Guernsey.
This election, there will be a few big, important topics which will definitely attract significant airtime, such as Covid-19, business or the education debate. We want to shine a light on topics which don't get enough attention.
This event is about people, and will be a space for the public, run by volunteers from our community.
What is the aim of the Hustings?
The aim of the event is to get the issues which often go ignored onto the agenda.
We will be hearing from candidates on a range of topics, from our rights at work and how we might expand them, supporting our islands carers; housing issues to the arts; mental health and the cost of living.
The event seeks to educate candidates on the issues, and provide a platform for their thoughts and policy ideas. It will also be a chance for you as voters and, representatives of charity or campaign groups expert in the issues, to meet candidates and hear more about what they think.
There's no need for you to be policy experts in the topics described, just have an interest making our island work for everyone.
How will it work?
We are using a speed hustings format.
There will be 10 tables representing different topics. Each table will host three candidates, some of our volunteers, and members of the public.
Candidates will be asked questions initially by our volunteers, and then open the discussion to the public. This is your chance to ask questions. If you would prefer not to ask questions however, there is no pressure to, and our passionate volunteers can keep discussions going to hear more of what our candidates have to say.
After a period of time, a bell will sound and members of the public will be guided to their next table by our volunteers. This way, you will get to see all of the candidates, and all of the topics.
The hustings will be held at the Guille-Alles library, which is fully accessible. If you wish to discuss accessibility requirements, please do get in touch to discuss what provisions can be made.
If you have any queries please don't hesitate to get in touch.
The event is free and open to all. We look forward to welcoming you on the 23rd.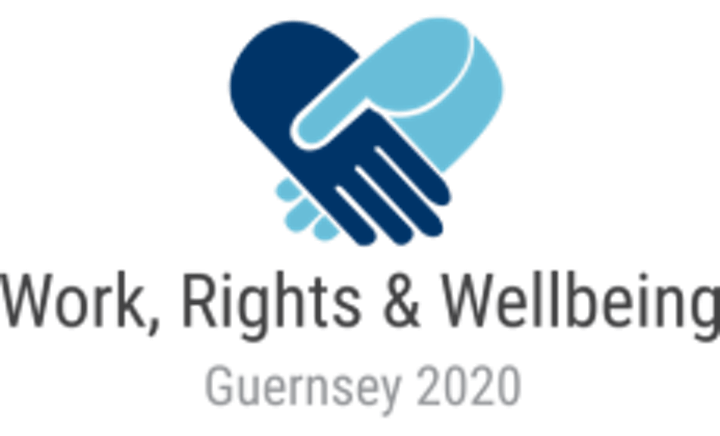 Organizer of Hustings 2020: Work, Rights and Wellbeing (Session 1)