The theme of this year's virtual Confluence is 'Working together to improve resilience across the Yorkshire and Humber region'.
About this event
Join us for the plenary event of Confluence 2021, which will be delivered virtually on Tuesday 8 June, 10am - 12.45pm.
We invite all partners, academics, stakeholders and those with an interest in catchment management and any of our projects to join us.
This will be an opportunity for us to showcase some of our key projects and the valuable impact they are having in the region.
As iCASP projects are designed by partnerships of academics and experts from organisations active in catchment management, we have invited some of our partners along to speak at our event about the benefits of our work.
The event will include on-site videos, guest speakers, updates from our project leads, a discussion about regional opportunities and the future direction of iCASP. Delegates will be invited to ask questions throughout the event.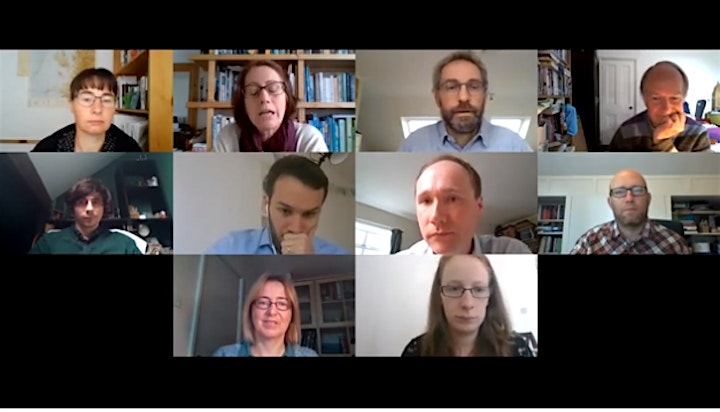 Agenda for Plenary Event
10am – Welcome
The iCASP Journey
Joe Holden, Director of iCASP
10.15am Guest speaker – Baroness Judith Blake, former leader of City of Leeds Council
10.35am – Overview of iCASP impacts and partnership development
Hebin Lin, Impact and Economic Evaluator and Finn Barlow-Duncan, Impact Officer and Phoebe King, Project Support Officer with iCASP
10.50am – Promoting flood resilience – outcomes from two projects
Bridging the knowledge gap to boost SME resilience - Dr Paola Sakai, UKRI Research and Innovation Fellow and iCASP Impact Translation Fellow
Yorkshire Flood Resilience - Steve Wragg, Flood Risk Manager, York City Council
11.10am – break
11.25am – How the new Natural Flood Management (NFM) toolkit will benefit the Calderdale community - Introduced by Oliver Harmar, Yorkshire Director of the Environment Agency
11.35am – The design and use of the NFM toolkit - Dr Tom Willis, iCASP Impact Translation Fellow
11.50am – New beginnings for Natural Flood Management Community of Practitioners
How the project has evolved - Introduction by Dr Jenny Armstrong, iCASP Impact Translation Fellow
Next steps for the project - Jonathan Moxon, Flood risk manager for Leeds City Council
12.05pm – Findings of 'In My Farm' iCASP project
Dr Kevin Hicks, Senior Research Fellow at University of York
12.20pm – Discussion about regional opportunities
Led by Professor Joe Holden, Director of iCASP and Professor David Hodgson, Deputy Director of iCASP
12.40pm – Closure of Confluence