Description
What this Session will Cover:
- Legal protection of software, data and algorithms
- The main types of intellectual property protection for software and data, how IP rights are created and what can be licensed. How software is legally protected and sold with a brief look at software licensing vs software as a service. Why it's important to have a clear licence in place?
- Licence terms and protecting your IP
- A discussion of the basics of licensing software or IP, for example: permitted use (who can use the software, where and for what purpose), duration and the importance clearly describing what you are licensing. How to restrict use and distribution under a licence to prevent improper use and protect your IP.
- Issues after you've granted a licence
- What warranties and indemnities are and how will they affect you. Should you provide maintenance and support for software? How to terminate a licence. What happens if there is a dispute?
- What to consider when licensing abroad?
- What you should think about when licensing software or IP in another country. How to make sure your licences work internationally.
International Scaling
Consider the right market – cultural fit, demand for product/service.
Establishing a business in a new jurisdiction (subsidiary v branch).
Funding – amount needed, debt v equity or hybrid, sources of funding.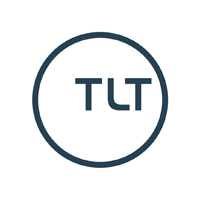 TLT
TLT is a full service commercial law firm built on ambition, innovation and a dedication to client service delivery. We have a specialist team of experts advising investors on their investment into early stage ventures as well as the early stage ventures and entrepreneurs seeking investment, whether through equity, venture debt, convertible loan notes or crowdfunding/peer-to-peer lenders. We are leading advisers to those ambitious businesses looking to scale up and achieve rapid growth.