Sales Have Ended
Ticket sales have ended
Once you have purchased your ticket, please register with ZOOM via the link we will send you at the bottom of your confirmation email.
Dr Raja Mukherjee & Joanna Buckard are delivering a brand-new webinar on Foetal Alcohol Syndrome & Foetal Alcohol Spectrum Disorder
About this event
Fetal Alcohol Spectrum Disorders (FASDs) are a group of conditions that can occur in a person who was exposed to alcohol before birth. These effects can include physical problems and problems with behavior and learning. Often, a person with an FASD has a mix of these problems.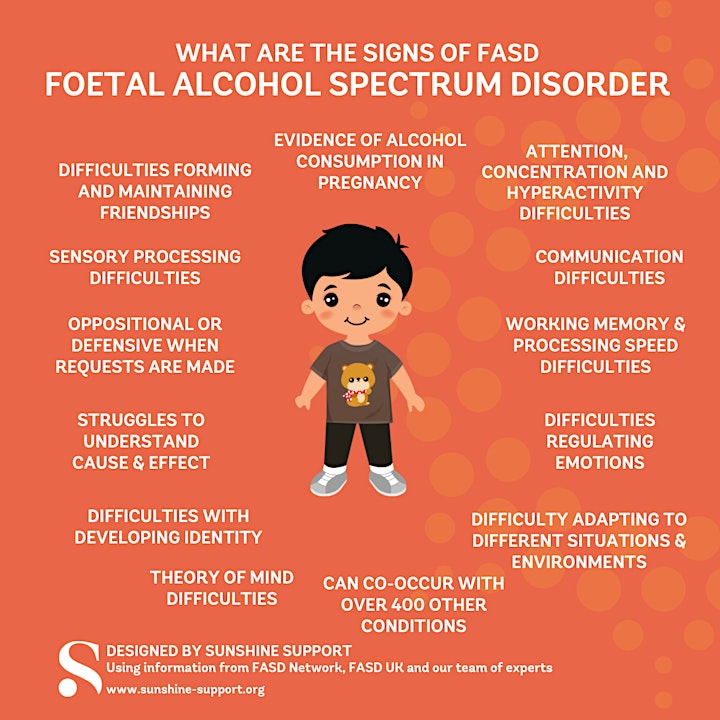 In this brand-new webinar we will be covering:
General background to these conditions
What are the signs/symptoms?
How do the conditions present?
How do the conditions impact day-to-day life?
How do you access a diagnosis?
What support can you access with a diagnosis?
How do you access this support?
As always there will be time for questions throughout the presentation.
Slides, references and CPD certificates will be available to attendees along with a recording to watch again for up to 30 days afterwards.
How do our webinars work?
Once you have purchased a ticket, you will be emailed a link to register for the event on ZOOM. It's really important you register as soon as possible, as we manually check everyone in for safeguarding and security reasons.
Once registered you will be sent a link to join us on the night, almost as if the 'room to the door' is opened for you and you're checked in.
Click on the link to the ZOOM room 15 mins before the live webinar is to start, and make sure you are logged into ZOOM beforehand.
If you encounter any issues please visit www.sunshine-support.org/troubleshooting
The video of the webinar will be available to watch for 30 days after the webinar takes place, so if you need to leave the webinar at any time or can't make it at that specific time you can watch again at your leisure. The link to the recording will be sent to you within 24 hours of the webinar taking place.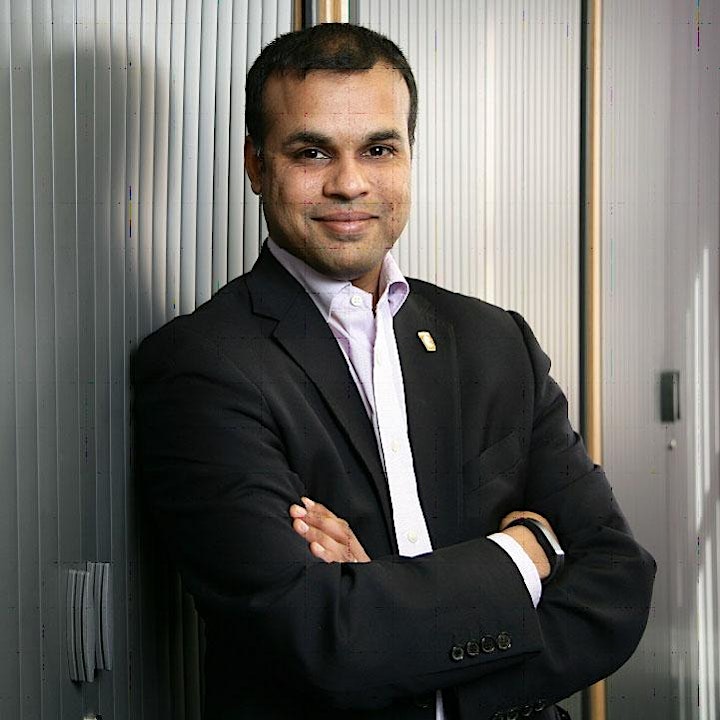 Professor Raja Mukherjee is an Adult Learning Disability Consultant Psychiatrist for Surrey and Border's Partnership NHS Foundation Trust, with interest in the management of developmental disorders across the lifespan.
In September 2009 he started the first NHS based specialist Fetal Alcohol Spectrum Disorders behavioural clinic and since then has seen over 250 cases for specialist second opinion as a National referral service.
Professor Mukherjee completed his PhD on the subject of Fetal Alcohol Syndrome in 2014. He has also acted as an invited advisor to the BMA board of science, The Department of Health, and the World Health Organisation on the subject of FASD.
Joanna is a specialist FASD trainer and Health and Social Care Lecturer and has been working within the FASD field for 18 years and within the health, social and education sector for 25 years. Her education includes BSc Psychology, MSc Developmental Psychology and a PGCE.
She founded Red Balloon Training in 2008 to deliver specialist FASD training and consultancy to health, social care and education professionals and has delivered bespoke training and consultancy throughout the UK and Channel Islands. Joanna also works as the Director of Innovation for National FASD and has been consulting on National FASD projects over the last 15 years including speaking at conferences, delivering training, writing FASD booklets for Midwives and GPs and an e-learning course.
She has taken part in and consulted on a National FASD film and the awareness raising Pregnant Pause events. Joanna has presented research on FASD nationally and internationally and has also spoken in parliament as part of the APPG on FASD. She has been on the steering group for a University of Salford FASD parenting course.
Joanna has delivered all the training for the Preventing alcohol exposed pregnancies project for GMHSCP. Joanna was interviewed about FASD on Sky news, BBC news , Women's hour and Times radio and has had a book chapter published in Social Care Issues and Complex Family Relationships Intertwined with FASD. She has also recently undertaken research on how FASD is managed in the UK criminal justice system.