Sales Have Ended
Registrations are closed
Online registration for this event is now closed.
Sales Have Ended
Registrations are closed
Online registration for this event is now closed.
Description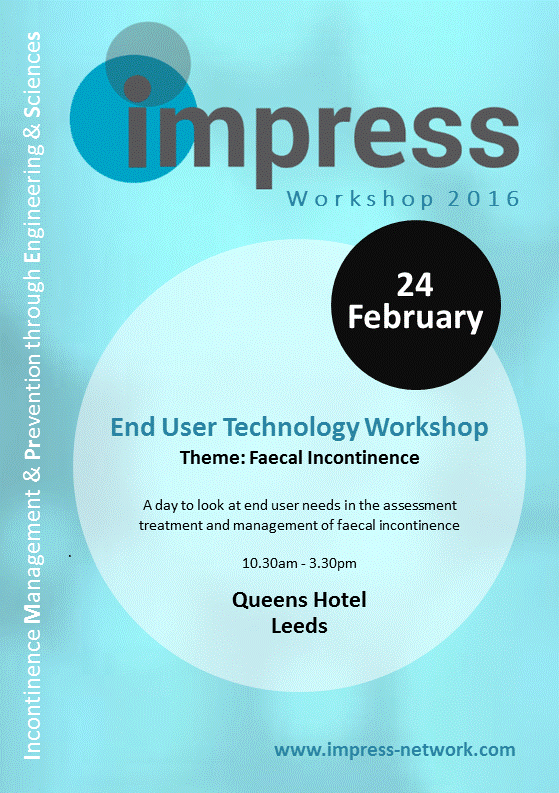 sponsored by

This IMPRESS End User Technology Workshop will be devoted to the theme of Faecal Incontinence. The workshop is a day for people living with this condition to give their feedback on current products, treatments and methods of assessment for faecal incontinence. It will also be an opportunity for attendees to engage with some of the pilot projects addressing FI needs which IMPRESS is currently funding.
Guest Speakers:
Christine Norton - Imperial College Healthcare NHS Trust
Michael Seres - 11 Health http://beingapatient.blogspot.co.uk
The event is open predominantly to people living with FI and carers, but also scientists and clinicians with a particular interest in research into engineering solutions for this distressing condition.
The venue is next door to Leeds rail station. There is level access into the hotel foyer directly from the station concourse.
Lunch and refreshments will be provided.
Please note IMPRESS will fund travel expenses for users/carers to attend this event.
See our detailed programme for the day below: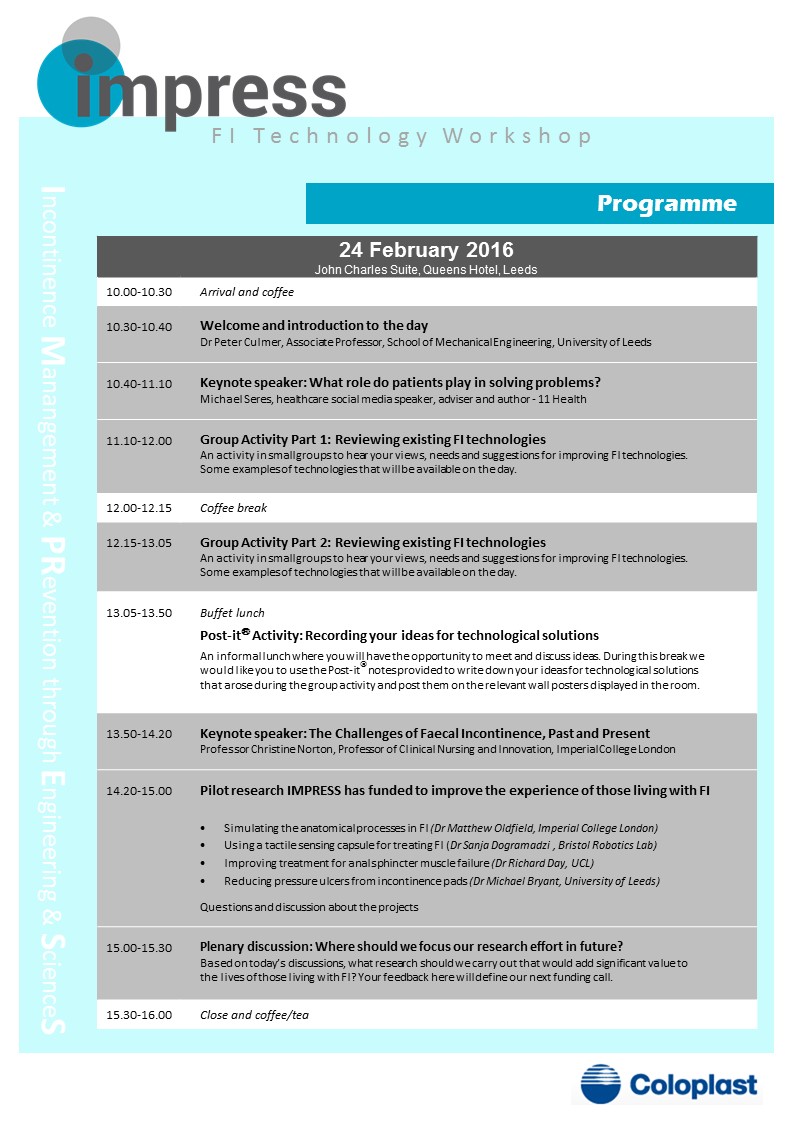 Organiser of IMPRESS End User Technology Workshop: Faecal Incontinence
IMPRESS is a research network that aims to boost collaboration between end users, healthcare providers and engineering and science experts in the field of incontinence technologies with the intention that it will become a self-sustaining network and will lead to an increase in the development of novel technologies to improve the lives of sufferers.
TITCH is part of the D4D network and is an NHS based team that work with the public, universities, industry & clinicians to deliver better technology based solutions for children's healthcare.