Description
On the morning of 6th June, we will bring you an action-packed agenda full of practical ideas to strategically reduce marking, lesson planning and back office admin.
Built from the ground up, all of our events provide a unique blend of grassroots ideas combined with national voices, where attendees can share, discuss and debate ideas throughout the day.
Guest speakers at this event:

Nick Novak, Growth Manager at Edtech Impact will talk about a new world of evidence-informed edtech procurement, and share stories of how to save your school significant amounts of time and money by committing to impact from the start.

Christopher Henley co-author of the highly successful book series "The Art of being a Brilliant Teacher" and "The Decisive Element" is set to jolt us all into making positive changes, however incremental.
Christopher Henley

Co-author & Speaker

Nick Novak

Edtech Impact Growth Manager
Of course, there couldn't be an Innovate My School event without one of our super-efficient Speed Dating sessions. We've vetted ten of the best edtech providers that are drastically reducing teacher workload. Meet them all in one go via speed date style micro-meetings, and decide whether you want any further information. You are in control, and no hard sales pitch ever has a place at a Speed Date table.
---
Who this event is aimed at:
Five hundred senior leaders have already been part of the Lead LIVE conversation.

We would love to meet the following at this event:

- New senior leaders
- Deputy Headteachers
- Headteachers
- Head of Faculty
Programme:
08:30 - Breakfast & networking
08:55 - Introduction from Innovate My School
09:00 - Welcome from Jupiter Community Free School
09:30 - Speed dating (10 innovative edtech tools to reduce teacher workload)
11:00 - Refreshment break & networking
11:15 - Keynote, Chis Henley, Author Edtech Impact
12:00 - Keynote, Nick Novak, Edtech Impact
12:20 - Peer to peer panel discussion
12:45 - Hot lunch & networking
13:15 - Finish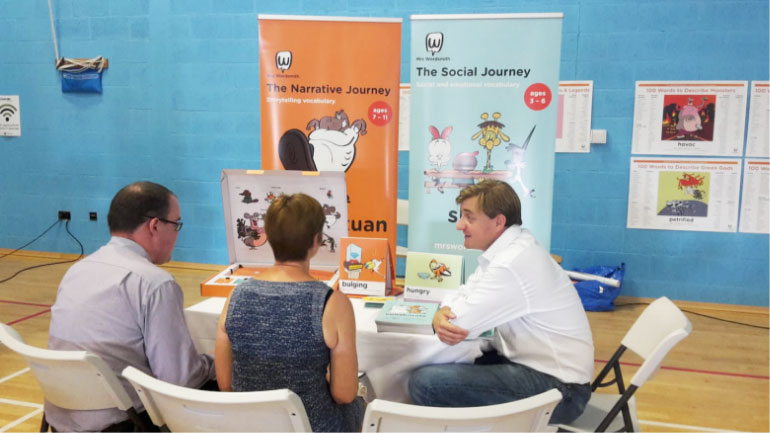 So, to sum it all up, what's in it for me?
Don't take it from us. Here is what Kirsty Tonks, Principal at Shireland Technology Primary said about one of our recent events:
"What a success! We were all so pleased with just how well our IMS LIVE event went. Every single person who came found me at the end before they left to say what a great day it had been and how useful it had been to attend. I think they each went away with at least one action to follow up."
See you there,
Innovate My School Team